Petition demands inquiry into 'injustices' faced by ethnic minority staff working in NHS (Sign Petition)
Thursday 2 March 2023 7:54 PM UTC
LONDON March 2: A petition has been submitted to Downing Street calling for an independent inquiry into the "injustices" which Black and minority ethnic NHS staff have faced.

The petition, which has received more than 1,100 signatures, urges the government to commission an inquiry that looks into issues such as racial discrimination and unfair dismissals "to see what lessons can be learned" and prevent further cases.
The petition was handed into No.10 last week by NHS staff including Marimouttou Coumarassamy, chair of the British Indian Nurses Association, and Narinder Kapur, professor of neuropsychology at University College London. Joining them was Terry Skitmore, the partner of nurse Amin Abdullah, who took his own life following an unfair dismissal at Charing Cross Hospital in London.
According to the Office for National Statistics, nurses are four times more likely to take their own lives than people in other professions and the figures are even higher amongst BAME staff.
An independent investigation into Amin Abdullah's death found he had been "treated unfairly" after supporting a colleague who was facing a patient complaint.
Evidence was not put before a misconduct panel prior to his sacking, and following the investigation findings Imperial College Healthcare NHS Trust chief executive Professor Tim Orchard said: "It is now clear that we let Amin down and, for that, I am truly sorry."
Amin Abdullah slipped into a depression after he was fired in December 2015, he received hospital treatment, and doused himself in petrol and set himself alight outside the Royal Palace when he was released to collect some fresh clothes.
He died from his injuries, two days before his appeal against his dismissal was due to be heard.
Marimouttou told Nursing Times that the petition was set up because cases like Mr Abdullah's were "happening all over the country".
He highlighted a recent landmark ruling which saw a senior Black nurse, Michelle Cox, win an employment tribunal against NHS England and NHS Improvement for racial discrimination.
The judgement, published last week, found that Michelle Cox had been treated unfavourably by her employer because of her race and because she was willing to speak up.
Marimouttou said: "A lot of people who are working in the NHS and social care, they are going through a lot of psychological harm.
"There are lots of investigations going on, and [while] there are lessons learned, we don't know what happens afterwards and whether practice has changed."
He argued that often in cases where a minority ethnic member of staff was wrongfully dismissed or subject to disciplinary action, "nobody is held accountable".
The group behind the petition wants the independent inquiry to consolidate some of the findings from high-profile cases and what happened to address the failings, to support improvements going forward.
Marimouttou said: "People are hiding behind the system process and they continue with that sort behaviour. We want the government to explore all the learnings from various incidents [and] get some clear direction and accountability."
Alongside the petition the group also submitted a document which made the case for an independent inquiry.
The document argued that there were "plenty more" examples of injustices against minority ethnic NHS staff, and warned that systemic failures which caused them to happen were still present in the health service and "could cause similar or worse injustices in the future".
The document said: "An independent inquiry would look in detail at cases of injustice, see what lessons can be learned so that they never happen again, and see what can be done as our duty of care and compassion for those who have suffered and need practical support."
Marimouttou told Nursing Times that often Black and minority ethnic staff were not offered good enough support for the injustices they may have faced, and that needed to change.
He noted that there were "various nurse diaspora groups" that could help inform a framework on how to properly support minority ethnic staff in such situations.
Marimouttou highlighted other key points from the supporting document, including a call on the government to ensure there are specific national roles responsible for monitoring staff wellbeing, especially for those who have been subject to discrimination.
He said: "There is nobody who asks, 'what's the psychological harm that has been created for staff?' We need to have some sort of mechanism in place for that."
Responding to the petition, a Department of Health and Social Care spokesperson said: "The NHS has one of the most diverse workforces in the country and equality and respect are central to its culture. These values are at the heart of the NHS People Plan. We want to do all we can to support staff from ethnic minority backgrounds to thrive and progress, and the NHS has taken action to improve recruitment processes and career opportunities."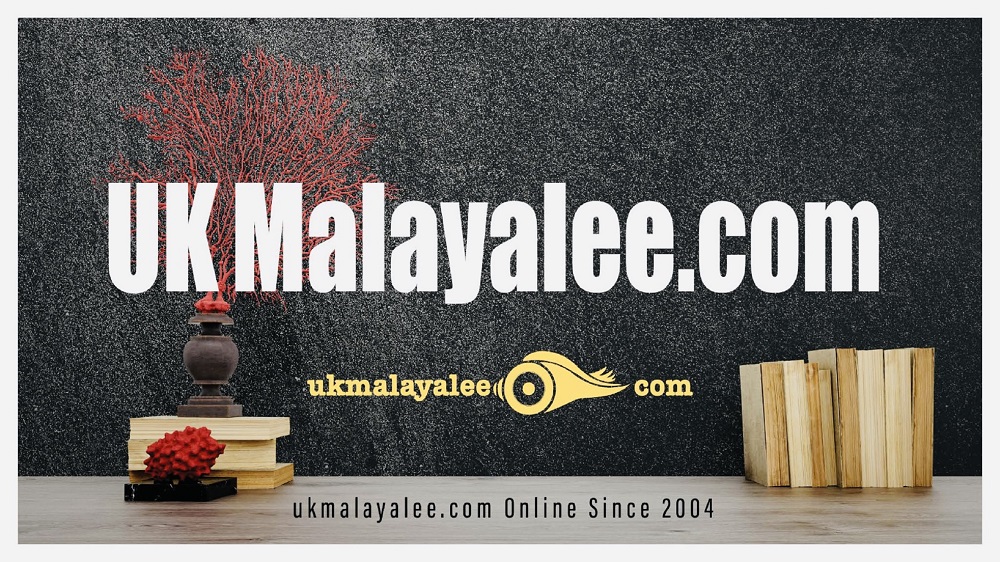 CLICK TO FOLLOW UKMALAYALEE.COM