Have you written your Will? Friendly, local, registered and licensed Will Writer is a call away
Monday 21 February 2022 9:03 PM UTC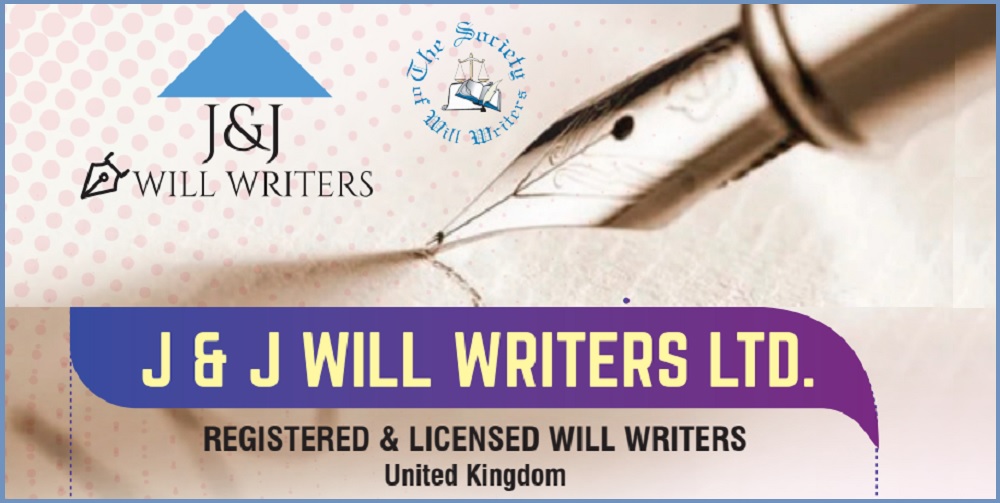 By A Staff Reporter
LONDON Feb 21: Your Will lets you decide what happens to your money, property and possessions after your death. If you already have written a Will and if you want to update your Will, you need to make an official alteration (called a 'codicil') or make a new will.

As Wills are official documents you need to get your will formally witnessed and signed to make it legally valid.
Jacob Abraham Provides specialist advice in the comfort of your own home covering Wills, Power of Attorney, Probate and Inheritance Tax. Jacob is also happy to accept instructions for Wills and LPAs by telephone.
Why wait. It is better to be safe than sorry.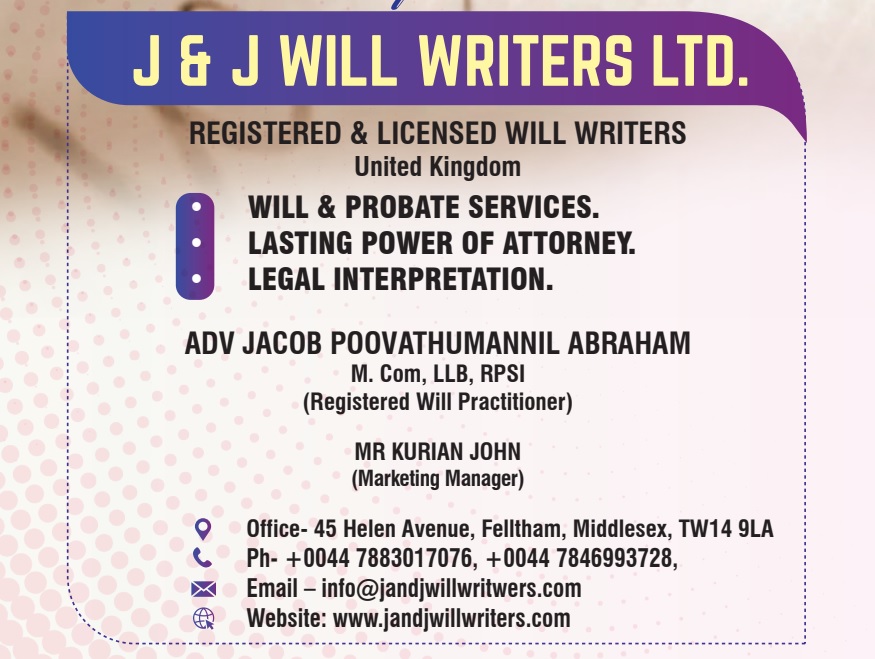 Tel: 07883017076  or 07846993728
Email: jpmannil@yahoo.com
To know further about a wide range of services offered visit their website: www.jandjwillwriters.com
(This is a sponsored article)
CLICK TO FOLLOW UKMALAYALEE.COM