NEW DELHI April 15: Eighty Overseas Citizens of India (OCIs) cardholders, residing in India, have challenged Supreme Court in regards to not being able to freely express their views on the Indian government, Times of India reported. The petitioners said that section 7D of the Citizenship Act allows the Centre to cancel the registration of OCIs over violation of any law or for showing disaffection to the constitution of India.
Continue reading "OCI card holders approach Supreme Court to allow them enjoy freedom of speech"
File Picture: Deepak Dominic Chevidan, a Keralite living in London, graduated from BPP University London and was also awarded the Best Outstanding student award.
LONDON March 4: A new post-study work visa that offers international students from countries like India the opportunity to stay on for work experience after completing their course in the UK will formally open for applications from July 1, the UK Home Office said on Thursday.
Continue reading "UK launches new post-study work visa for Indian students"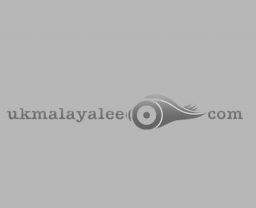 LONDON Feb 15: Whether you are departing, arriving or connecting, Heathrow airport has published step-by-step guides to help you through your essential travel at Heathrow.com/FlySafe.
Please note that passengers are not permitted to travel for holiday and leisure reasons, and must have a legally permitted reason to travel (such as for work). More information can be found on the Government website.
Air Corridors with certain countries mean you are no longer obliged to self-isolate when you arrive in the UK. To find out which countries are included check the Government website. Otherwise you will need to self-isolate for 14 days – to speed up the process you can pre-register your details with the Government.