Launching a new business? Listen to this podcast from top digital marketing consultant in London
Sunday 9 May 2021 8:21 PM UTC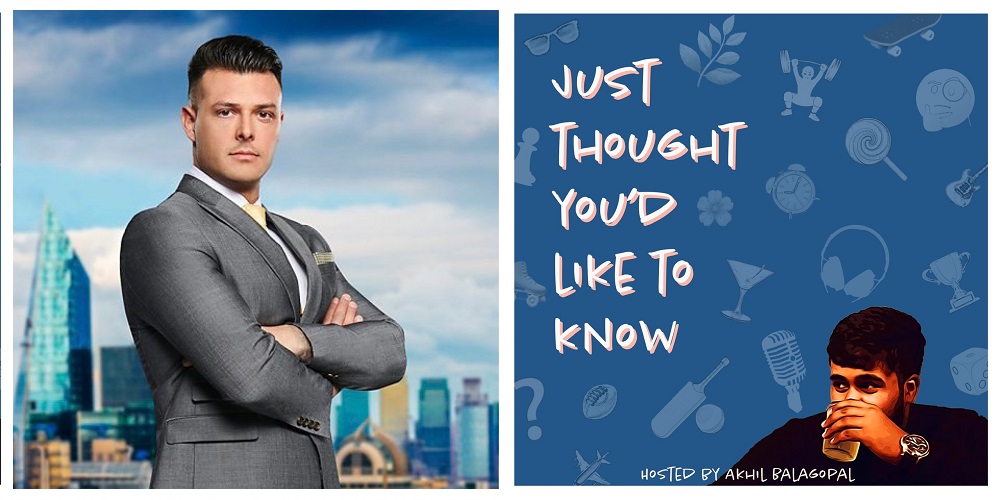 By A Staff Reporter
LONDON May 10: Launching a new business and developing creative methods to gain an outreach is becoming increasingly difficult with the market being flooded with new start-ups. Here is some advice from a top digital marketing consultant.

Hosted by Akhil Balagopal, the JTYLK (Just Thought You'd Like to Know) Podcast speaks to Lewis Ellis, contestant on the BBC's 'The Apprentice'. Lewis got to the final five in 2019 in a bid to win Lord Alan Sugar's £250,000 investment.
In the Podcast Lewis shares his experiences of being on the show and how it has affected his life since. As well, Lewis shares his knowledge on the world of marketing and offers tips to those who are embarking on new start ups and gives guidance to students on taking risks.
Since the show, Lewis has set up his own digital agency called 'Hussel'. Fed-up of the uninspired, tedious and quite simply, boring marketing modus operandi, Lewis aims to 'shake things up' and harness his naturally disruptive personality to inject brands with a more effective strategy that invites consumers into the business.
Listen to the Podcast Below:

https://linktr.ee/JTYLKpodcast
The JTYLK Podcast will be bringing you conversations with different influential guests as they share their thoughts and expertise on the respective topic.
Click and Like "Just Thought You'd Like to Know" Facebook page to follow https://www.facebook.com/JTYLKPodcast
To Listen Podcast on Other Platforms Click on Links Below
CLICK TO FOLLOW UKMALAYALEE.COM