Award winning Indian lawyer in UK shares her tips to succeed in your career (Podcast)
Sunday 20 February 2022 7:05 PM UTC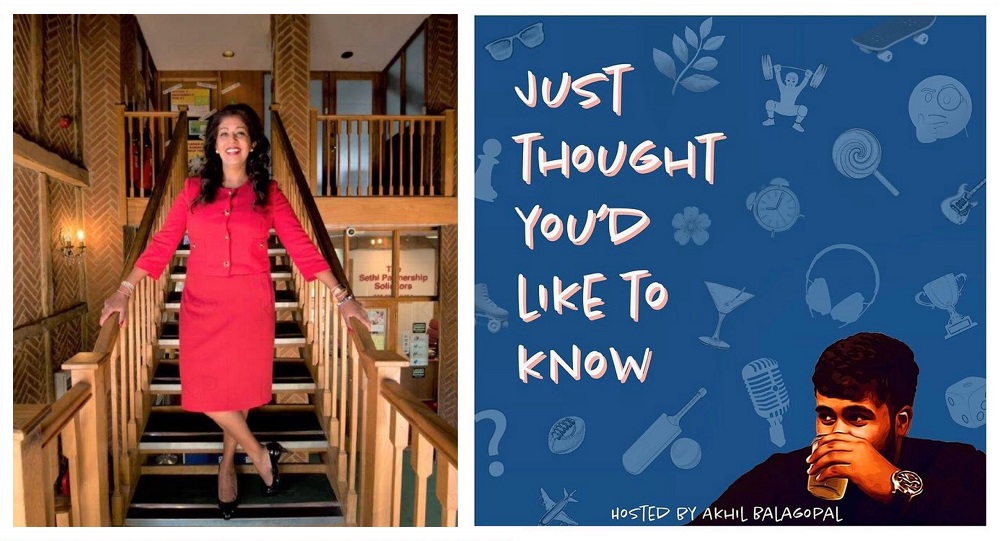 By A Staff Reporter
LONDON Feb 20: As the world begins to escape from the effects of the pandemic, many young students are increasingly worried about their future and looking for opportunities in what has become a heavily competitive job market.

Hosted by Akhil Balagopal, he JTYLK (Just Thought You'd Like to Know) Podcast speaks to Ritu Sethi, an award winning lawyer, business woman and author.
In the Podcast, Ritu shares her experience of coming from a Conservative Indian family in Ilford who wanted her to pursue medicine, but then deciding to take the legal career path.
Four years after qualifying, Ritu established her own high-street practice known as Sethi Partnership Solicitors, which is well known in West London and enjoys an excellent reputation with its clients and community.
28 years on, Ritu has gone on to achieve magnificent strides in her career and shares with listeners her tips for rising to the top, providing motivation and inspiration to the youth of today to showcase that there are no barriers to entry and that courage will always persevere.
Listen to the Podcast below:
The JTYLK Podcast will be bringing you conversations with different influential guests as they share their thoughts and expertise on the respective topic.
Click and Like "Just Thought You'd Like to Know" Facebook and Instagram page to follow:
https://www.facebook.com/JTYLKPodcast
https://www.instagram.com/jtylkpodcast/
To Listen Podcast on Other Platforms Click on the Link Below:
https://linktr.ee/JTYLKpodcast
CLICK TO FOLLOW UKMALAYALEE.COM