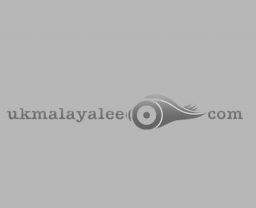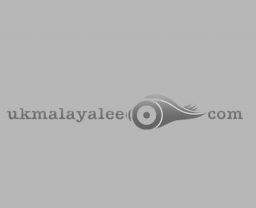 Among the most important aspects of a written composition is its own structure. The practice of creating a well-structured essay is in fact rather simple, but it may often be overlooked when writing the essay itself.
First of all, decide how many paragraphs that you wish to compose and stay with it. One to 3 paragraphs will often Continue reading "Producing the Construction of a Coordinated Essay"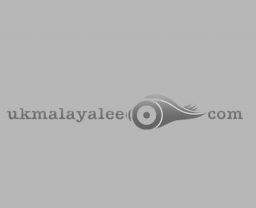 One of the most difficult parts of college writing is writing an essaywriting. If you can't pull it off then you are in for a fairly long year of struggling to make something that will get you everywhere.
That is a simple fact that very few top-level school students can admit. The simple truth is that the documents they write need to be specific, Continue reading "How to Write an Essay the Right Way"
By A Staff Reporter
NEW DELHI July 3: The Director-General of Civil Aviation (DGCA) on Friday issued a revised circular and extended the ban on all international commercial flights to and from India till July 31.
Meanwhile, the government will continue to conduct Vande Bharat Mission to bring back stranded Indians abroad, a circular issued by the Indian government said.
"In partial modification of circular dated 26-06-2020, the competent authority has extended the validity of circular issued on the subject cited above regarding Scheduled International commercial passenger services to/from India till 2359 hrs IST of 31st July, 2020," the DGCA stated in its circular.
The aviation regulator, however, also clarified that some scheduled international flights may be allowed on a "case to case" basis on select routes. Meanwhile, all international cargo operations and DGCA-approved flights will continue as per normal schedule.
The central government had already mentioned in its guidelines for Unlock 2 that international flights will resume after July 15 only on case to case basis.
The demand for international flights has been increasingly escalating as many Indians stuck in parts of the world have been trying to return to their families in India.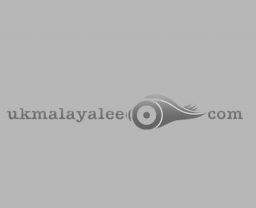 Stranded Keralite students' parents submit petition to rescue their children in UK: Court seeks India govt's and Indian High Commission's response
By A Staff Reporter (Exclusive www.ukmalayalee.com)
THRISSUR June 5: The parents of two Keralite students in the UK have approached the court to have them repatriated. In turn the Kerala High Court has sought a response from the Indian government and from the Indian High Commission on the complaint raised, the couple informed this website.
The parents who approached the High Court for assistance were Suresh Subramaniam and wife Haseena Hassan from Thrissur, asking their children Bhagath and Drupath to be repatriated to India as soon as possible.
The couple's eldest son Bhagath, who is doing BA in Creative Writing at the Bournemouth University, has been left in the hostel on his own for the last three months being unable to go to campus, the petition submitted in the high court said. His classes have been taking place online following the Covid pandemic erupted.
Meanwhile, Dhrupat is doing A-Level studies at the Brendon Sixth Form College. He has been staying as a paying guest with a host family, who has now asked him to vacate following the Covid pandemic. Although there are restrictions on evicting anyone during the time of Covid, the hosts have asked him to move out.
Bhagath and Drupath have both registered with the Indian High Commission in London and with NORKA and hoping that they will be able to make it onto the 21st June flight for Kochi.
On speaking to this website the students' parents Suresh Subramaniam and wife Haseena Hassan said: "It is such a shame that Keralites are not able to join hands to fight against such an injustice shown to them at the time when there are several flights going to other states". We thought thought they would make it onto the 19th May Kochi flight. But they didnt get a place offered. As things are becoming more difficult there with no possibilities and hope of having our children returned I approached the Kerala High Court. I just hope they get offered a place on the 21st June flight to Kochi".
On being asked what the courts said, Haseena told this website: "The High Court accepted the contentions raised by us and asked the Assistant Solicitor General (ASG), who appeared for the Union of India, to report to the court the instructions from the Central Government and the High Commissioner in London in response to the issues we raised in the Writ Petition. The ASG will now report to the court with all proposals at the next hearing on 8th June 2020".
Suresh Subramaniam and wife Hasseena Hassan run the Clayfingers Pottery in Thrissur in Kerala. Suresh is a photographer and wife Haseena is a sculptor and ceramic artist.
Numerous letters were sent to politicians and officials in India and to the Indian High Commission in London raising the plight of the stranded students. However, till date there hasnt been any tangible decision made to help them.
There is a group of nearly 300 stranded Malayalees, who are part of the Malayalees Stranded in UK Whatsapp group, who are looking at all options to get back to Kerala. The list includes several elderly, vulnerable and those who are waiting to attend bereavements back in Kerala. T
In one of the letters sent to Indian government the Kerala government, an organisation had informed them that the stranded Indian students are faced with potential life threatening issues, for which if a solution is not found then there are likely to be causalities.
The letter, sent by OICC UK asked the Indian government and the Kerala government to take immediate steps to get help for these students through the Indian Missions in the UK and other European countries. The situation is reaching a tipping point and it may become too late if the required support is not immediately provided, said the letter shared with this website.
The letter states that thousands of Indian students have travelled to the UK and other European cities at the beginning of this academic year to join higher education courses. These include students who have joined both longer (i.e. graduate level) and shorter duration courses (i.e. certificate courses).
All these educational institutions have now closed until further instruction and these students are stuck in their university or privately rented accommodation facilities. Many of these students were relying on various sources of income through part-time jobs, third party funding etc. to be able to meet their daily expenses.
However, the current situation is that these students are still expected to pay for their expenses but have no sources of additional income. The savings that they have for paying for their education and expenses are also drying up fast. Many students are already in deep trouble and unable to find ways to pay for their food and accommodation.
There are very limited avenues for these students to seek help and support. Till date, many of these students have relied on the support provided by community organisations. These students are also not eligible for the financial support recently announced by the UK for those who have lost their jobs due to the current crisis.
TIMELY INTERVENTION: 
Indian MP Alphons Kannamthanam,Prasad Das and  Bradley Stoke Mayor Tom Aditya
By A Staff Reporter
 
LONDON April 24: In a rare happening, at the time of the Coronavirus when there is lockdown in India and other parts of the world, a seriously ill UK Malayalee software engineer from Nottingham, was airlifted by a private ambulance on Thursday 23rd April and has reached Kerala today (24th April 2020).
The specially chartered jet with Prasad Das, his wife and daughter started from Nottingham on 23rd April noon passing through Germany, Greece, Egypt and UAE and landed at Calicut (Kozhikode) airport today (24th April, 2020).
It wouldn't have been possible without the intervention from Bradley Stoke Mayor Tom Aditya and Indian MP Alphons Kannamthanam who cleared the final hurdles in regards to the entry of the air ambulance into the Indian air space. Indian MP Alphons Kannamthanam took to the Facebook to thank Tom for his timely intervention to help his community member.
Responding to the news Mayor Tom said: "There are and were many people who worked behind the scenes to help the family and who are even doing right now. Without the goodwill of those people this wouldn't have been possible. All credit should go to those who have been helping this family".
Prasad Das, a 37-year-old native of Thalassery in Kerala has been living in the UK for the last two years, fell ill and has been hospitalised and undergoing treatment at the Nottingham University Hospital for small intestine cancer when the Covid pandemic broke out.
The doctors have advised that it is in an advanced stage and there isn't much treatment left to be done except for palliative care. As his final wishes he wanted to be with his parents and family back in India for the love, support and further treatment. His parents are living in India and he has wife and a 4-year-old daughter. He required an air ambulance to travel from UK to India as he was becoming very weak and the condition was fast deteriorating.
However, getting an air-ambulance to travel to India would take a huge amount approximately hundred thousand pounds. It was then his college mates, work colleagues and friends who started a fundraising campaign to raise money for the air ambulance cost. The crowd funding was supported by more than thousands of people and they managed to get enough funds to support the cost of the air-ambulance. However, it's now where the group faced the biggest hurdle to get the clearance from the government in India for the air ambulance to enter Indian air space where there is a lockdown.
Many ministers, MPs and political leaders were approached by Prasad's family and friends to get special permission from the Government of India. They all sought many routes and pursued the case through various applications, but due to travel ban in India all such applications were rejected. Bristol Bradley Stoke Mayor Tom Aditya, who is actively working to help the international students and visitors stranded in the UK during this lockdown, was his intimated by the Prasad's brother Prajeesh and friend Giby from USA.
Following liaisons with those who have been actively working towards helping Prasad Das, Mayor Tom gone through all the documentation process and drafted an emergency application. He took up the matter with Indian MP Alphons Kannamthanam, who is a former Indian Minister and bureaucrat. They were both part of the 'Distress Management Collective' which is a group based in New Delhi to help people across the globe.
Alphons took up the matter with the government in India with the belief of it having the slightest chance of succeeding. However, he was positive and rang up the top-most officials in the Indian ministries of Civil Aviation, Health and Home Affairs. He briefed them all about the emergency. He forwarded the emails he received from Mayor Tom and followed it up stage by stage. He soon saw the central government speaking to the state government and things were flying fast. Alphons and Tom used their acquittances in getting the work done at various levels.
The matter got clearance within two days from the Indian Civil Aviation Secretary, Indian Home Secretary, Indian Health Secretary, Kerala State Chief Secretary and Director General of Civil Aviation and finally the special permission was granted. The specially chartered jet with Prasad Das, his wife and daughter started from Nottingham on 23rd April noon passing through Germany, Greece, Egypt and UAE and landed at Calicut (Kozhikode) airport and landed on 24th April noon. It's going to be a hugely emotional moment for the family. It is the first flight reaching India from abroad with a passenger after the lockdown.
MP Alphons Kannamthanam states in his Facebook post that 'It's incredible how fast things moved in the government of India and at the state government. I have never seen things happen at such lighting speed. It's nothing short of miracle.' He exclaims that we are all small instruments in the hands of God. But we need to make the big effort and HE lets it happen. Alphons Kannamthanam thanked Tom Aditya, Mayor of Bristol Bradley Stoke, through his Facebook post. Distress Management Collective group hailed Alphons and Tom as the philanthropist heroes of the day.
THANK YOU: Brian thanked Kerala government for all the help provided to him for getting him recovered from Covid.
By A Staff Reporter
KOCHI April 1 2020: Kerala shows again on how its able to deal with the Covid disease and how it can provide the best treatment possible for those elderly too. Brian Neil, 57 year old British national, who was admitted with severe COVID-19 pneumonia symptoms at the Ernakulam Medical College on 15th March 2020 after disembarking him from his onward flight to the UK at Nedumbassery international airport.
He was admitted at the  Ernakulam Medical College along with his wife  Mrs Jane Lockwood who was later discharged as her repeated samples were tested negative for COVID-19.
According to a Press Realease issued by Ernakulam Medical College, in the special COVID-19 Intensive Care Unit,  Brian's  condition became critical with  progressive reduction in Oxygen level leading to respiratory failure, needing continuous oxygen administration and was  promptly started  on antiviral cocktails along with Hydroxy-chloroquine and Azithromycin.
Meanwhile he needed ventilatory support with non-vented mask interphase ventilation through ICU Ventilator with viral filter at the expiratory port.
After 3 days of starting antivirals his general condition  began to improve, though he continued to have unremitting fever.
The repeat X-ray had showed further worsening to involve the entire left lung and a new onset infiltrate in the right lower lung field. During this period his oxygenation was maintained with interphase non-vented mask ventilatory support and antivirals. By about 7th  day of starting antivirals  his fever subsided and X-ray also showed radiological improvement. With the antiviral treatment his 2 samples turned out to be negative for COVID- 19.
He underwent  a series of  investigations during his hospital stay which included CT, blood examinations to monitor Cytokine Storm Syndrome. He was provided daily psychological support by a psychiatry team.
Since the  last five days Brian is off oxygen, and is  maintaining normal saturation of 97 per cent at room air and his X-ray has shown near complete resolution.
He was treated by multidisciplinary team headed by Professor Dr Fathahudeen, Professor Dr Jacob K Jacob, Dr Ganesh Mohan, Dr Geetha Nair, Dr. Vidhukumar, Dr. Vibha Santhosh  and Dr Renimol, under the supervision of principal Dr Thomas Mathew.
The sample collection and maintenance team headed by Dr Lancy along with Dr Neethu, Dr Nikhilesh Menon  and Dr Manoj had played a pivotal role in this entire process.
The Community Medicine team  Dr Bindhu and Dr Alwin had played a very important role in contact tracing headed by  Professor Dr Manjula.
He was provided state of the art nursing care by the nursing team led by Nursing Superintendent Santy Augustine. The infection control activities were monitored by infection control team staff Nurses  Vidya, Nirmala and Ajitha and  health inspector  Ratheesh.
His dietary needs were handled by Dr. Deepa Augustine  and S/N Amrutha.
The hospital administration of GMC, Ernakulam  expresses our sincere gratitude to  Shri. K.K Shylaja teacher,  Honourable Minister Of Health and Family Welfare, Social Justice and Women and child development  for her whole hearted support and round the clock monitoring of patients condition, by providing assistance to the institutional treating team, said the press note.
The institution is indebted to Dr. Rajan .N. Khobragade, Principal Secretary Health and Family Welfare and the State Medical Board for allowing the use of antiviral medicines for Mr. Brian on compassionate grounds. We are also thankful to DME Dr Ramla Beevi for coordinating the  patient treatment at the state level, the press note added.
The hospital administration also thanked Shri V S Sunil Kumar ,Honourable  Minister of Agriculture, Minister in charge of  Ernakulam district COVID 19 Containment Activities, Sri Suhas.S  IAS, the District Collector and the district health team including DMO Dr.N K  Kuttappan  additional DMO's , Dr. Sreedevi Pillai & Dr Vivek and  Dr. Mathews  Numpelil (DPM, NHM).
All the staff of this institution from doctors, Nursing Staff, lab and X-ray technicians pharmacists, security staff, attenders  work  with exemplary  commitment and willpower so that the patients admitted in this institution are provided standardised care to recover and recoup from this  ordeal they are inflected with.
Last but not the least, the  institution acknowledge the faith re-posited on this institution and its treating team by Mrs. Jane Lockwood, wife of Mr. Brian. Hers, is a story of great faith and courage.
The survival story of Mr. Brian is a tribute to the great team spirit and clinical ethos  practised in this institution during these hard times of fighting a global pandemic, ended the press note.