UK visa: Case filed against fraud recruitment agent from Kannur in Kerala who cheated eight people
Thursday 19 January 2023 12:37 PM UTC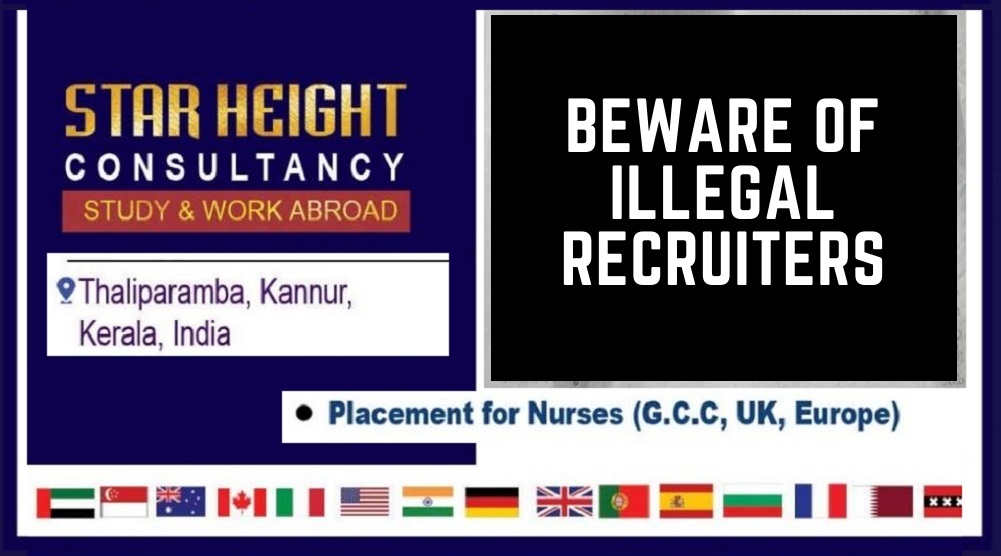 KANNUR Jan 18: A case has been filed against a recruitment agent in Thaliparambu in Kannur by a candidate who was looking to migrate to the UK.

Reports state that a case has been filed by Payyannur Police against Star Height Consultancy, based in Thaliparambu in Kannur for cheating people by promising them visas to the UK.
It says that the case has been filed by a Sasi of Kunnarukaranthattu Thatradan house alongwith seven others. The details of the rest of the complainants are not available.
The case relates to the agent taking Rs13 Lakhs promising Sasi a visa to the UK.
According to report Sasi transferred the total money in installments between August 2021 and July 2022 and he was still not able to secure the promised UK visa.
Finally with not being able to get the UK visa he tried to get the money back and this too didn't materialise and then he made the decision to file a case against Star Height. Sasi later found that this firm has closed its doors and it's no more in operation.
This firm has its presence on social media and on Facebook. This website tried making contacts using the number given in their posters but it said the phone is switched off.
Such fly-by-night firms close their operations when caught and they open in another name in a different place. Please be aware of such firms and instances like this.
CLICK TO FOLLOW UKMALAYALEE.COM