Planning to relocate to the UK? Here's what you need to know about latest Tier-5 Charity Worker Visa
Thursday 11 August 2022 5:22 AM UTC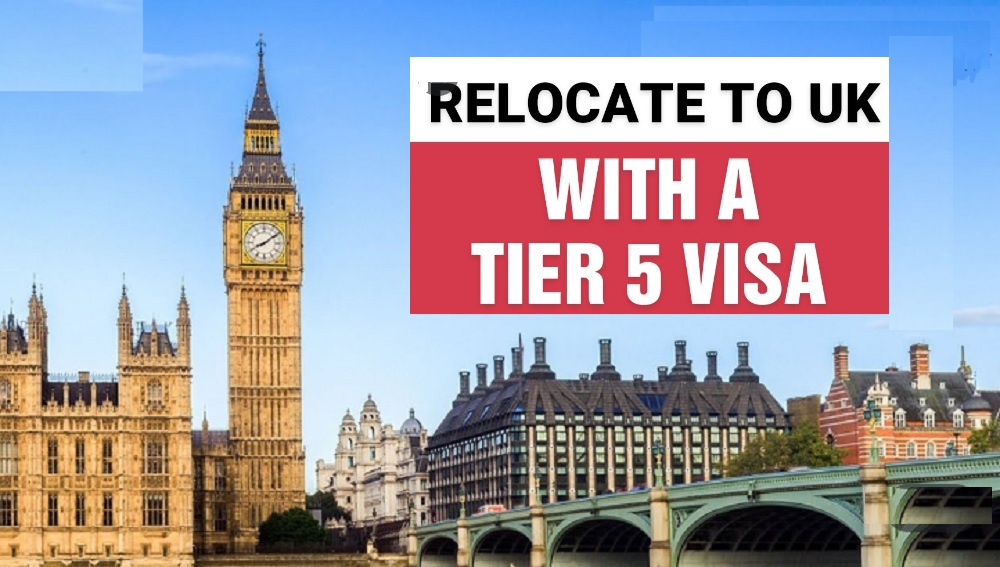 By Litty Simon
LONDON Aug 11: If you are planning to migrate to the UK, then the Tier-5 Charity Worker Visa might be the perfect option for you. This visa is currently regarded by many as one of the best and easiest ones to be issued. No educational qualification is required as such. It is considered adequate if you know how to read, write and communicate well in English as no IELTS is required for the same.

In fact, one can even do a job opting from the Skilled Worker shortage occupation list for up to 20 hours per week. Thus even if you are on an unpaid visa, this could be a chance for you to work and earn.
What is it all about?
There are a lot of charity organizations in the UK and they need staff to work for them. And if you apply through any of the organizations, they will provide a sponsorship letter.
However, it needs to be mentioned that this visa doesn't allow any paid jobs. The work must be directly related to the work of your sponsor organization. In order to apply under this category, you must have a valid Certificate of sponsorship from a licensed Temporary Work sponsor charity.
Length of stay
You can stay for a maximum period of 1 year in total. If your Certificate of Sponsorship is for a shorter period than one year, you can stay for the duration of the Certificate of Sponsorship plus fourteen days as long as the total period is one year or less.
What do you need?
To qualify for a Charity Worker Visa, you will need to satisfy UK Visas & Immigration requirements.
Before you arrive in the UK, you will have to have a formal offer of sponsorship from your soon-to-be employer. You must not receive payment for any work whilst you are in the UK on a Tier 5 Charity Worker Visa or take on a permanent job. You must also not receive public funds, for example, housing benefits.
You should be aged 18 or above and you need to hold a valid Certificate of Sponsorship.
You must satisfy the financial requirement as stated by UK Visas & Immigration and you have not had permission as a Religious Worker or Charity Worker in the previous 12 months. You also need to provide a TB certificate, if required.
However, the exact requirements might vary depending on your circumstances.
Finance
Temporary Work Charity Worker visa applicants must have funds of at least £1,270 unless your Temporary Work sponsor can guarantee your maintenance with the UK Home Office. Sponsors are usually 'A rated' sponsors and so should be able to do this.
UK charity worker visa will cost you around £259 application fees per person and an additional £624 as a health surcharge.
What are the benefits?
Your Tier 5 Charity Worker Visa allows you to study and work for your sponsor as shown on your certificate. You are permitted to take a second job in the same sector for up to 20 hours per week, if it is for a different sector then it must be because there is a shortage of UK workers.
Moreover, it does not ask you for any experience and freshers can also apply. Another benefit is that one does not need an IELTS (International English Language Testing System) certificate for applying for the same.
Well, not just that. This chance can help you improve your confidence levels not only by giving yourself an opportunity to try something new but also by meeting people, learning new skills, taking on responsibilities, and overcoming challenges. This can ultimately help you boost your CV for shaping your long-time career as well.
Why is the Visa not for everyone?
This visa doesn't allow any paid jobs and this is the major reason why everyone cannot apply for the same.
Also, the visa is valid only for 12 months and the chances of visa extension are unlikely. So, in reality, it is not a route toward a settlement visa if you are planning to live permanently in the UK.
Moreover, if your application for the Charity Worker Visa is refused, then you need to apply for an Administrative Review of the decision or submit a fresh application.
Sponsors
Check out the list of sponsorship organizations here at https://uktiersponsors.co.uk/.
One can also opt for volunteering work under this visa. You may find more info on websites like https://www.newtondee.co.uk/ and https://doit.life/.
For further information, visit the official government site https://www.gov.uk/temporary-worker-charity-worker-visa.
CLICK TO FOLLOW UKMALAYALEE.COM