India withdraws mandatory quarantine rules for passengers arriving from UK
Thursday 14 October 2021 8:19 PM UTC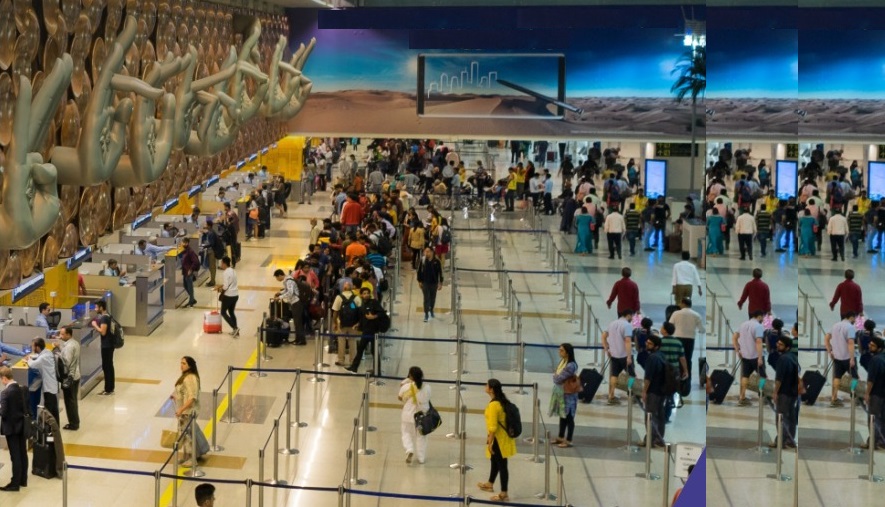 NEW DELHI Oct 13: The government has withdrawn a travel advisory that added COVID-19 related additional checks and restrictions on those arriving from the UK after the British government ordered discontinuation of mandatory testing and quarantine norms for those vaccinated with Covishield travelling from India.

In an official memorandum issued on October 11, the Health Ministry said that based on the evolving scenario, it has been decided that the revised guidelines stand withdrawn and the earlier guidelines on international arrival issued on February 17 shall be applicable to all travellers arriving in India from the UK.
The Union Health Ministry has written to all states and union territories notifying the change. This marks an end to the weeks-long controversy between the two countries over COVID-19 quarantine rules for fully vaccinated people.
"All such passengers under isolation/quarantine shall be regularly monitored by state/district authorities. The state wise passenger manifest of the flights originating from the United Kingdom shall be conveyed by the Bureau of Immigration to the state government/Integrated Disease Surveillance Programme for such follow-up," joint secretary (ministry of health and family welfare) Lav Agarwal wrote to the civil aviation secretary Rajiv Bansal today.
Agarwal wrote that the guidelines have been modified considering the trajectory of Covid-19 cases in the UK and presence of all four variants of concern.
Like earlier passengers coming from the UK will have to take a RT-PCR test 72 hours before departure and also take a test after arrival at Indian airport at their own cost.
Earlier this month, India had said that all British nationals arriving in India from the UK will have to undergo a mandatory 10-day quarantine if they are fully vaccinated against COVID-19.
India's had made this announcement after the UK recognised Covishield vaccine produced by the Serum Institute of India but retained the 10-day quarantine period for fully vaccinated travellers from India. – PTI
CLICK TO FOLLOW UKMALAYALEE.COM