Complete this survey for seeking legal advise to lift UK immigration rules restricting adult dependants uniting with their children
Friday 12 June 2020 3:27 AM UTC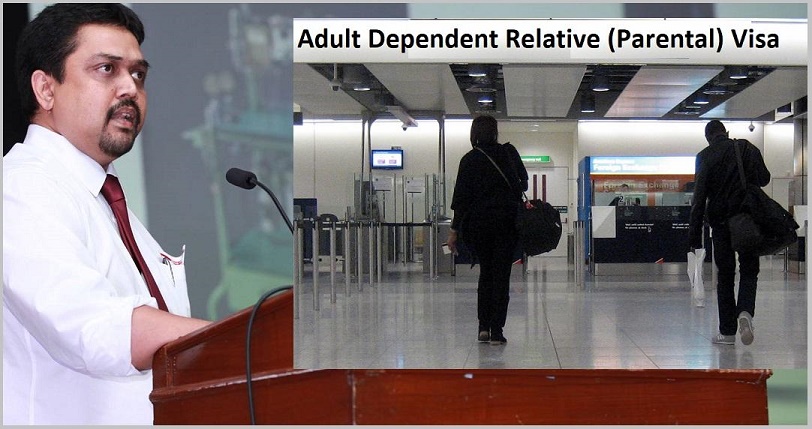 Dr Sajayan Achuthan from BAPIO is now requesting the community to spend couple of minutes filling this if you are affected by this issue.
By A Staff Reporter
LONDON June 12: The Adult Dependant Relative visa category is for non-EEA adult dependent relatives of British citizens in the UK, persons settled in the UK, or persons in the UK with refugee leave or humanitarian protection status, who wish to settle here.
Changes to the Immigration Rules in July 2012  drastically restricted applications under the Adult Dependant Relative visa category with and harsh  consequences so that it is almost impossible for adult children  settled in the UK to be united with their elderly parents so they can be afforded the dignity and comfort of being cared for by their children.
This treatment extends to the level where British born children to first-generation immigrant parents are deprived of regular contact with their grandparents hence depriving them of their fundamental right to family life.
In stark terms, a 2016 home office review of adult dependent visas found that since the inception of the new rules, applications for a visa for Adult Dependent visa had fallen from 2,325 per year to 162 per year.
These rules have been unsuccessfully challenged in the Court of Appeal by Britcits, and maintained a high threshold for applicants to achieve. Under the current rules, the Secretary of State will rarely consider that this test is met.
We feel that these rules need to be reviewed, as Covid has shown that even travelling freely to  your overseas parent will be subject to international migratory constraints and restrict contact even further.
This will disproportionately affect the NHS medical fraternity, given their job needs and their equally important duty to their parents.
This questionnaire is designed to gather information from 1st generation highly skilled British citizens who have parents requiring long term care which could only be served by bringing them over to UK or have left the UK and or are considering leaving the UK to care for their parents to be united with their parents.
BAPIO, in association with few other organisations is seeking legal opinion regarding this issue. To gather more information, we are doing a joint survey of first generation IMGs who are British Citizens and have parents back home.
Dr Sajayan from BAPIO is now requesting the community to spend couple of minutes filling this if you are affected by this issue.
CLICK TO COMPLETE SIMPLE SURVEY
British Association of Physicians of Indian Origin (BAPIO) is a national voluntary organisation with a commitment to the principle of providing high quality patient care through the National Health Service.
BAPIO actively promotes the principles of diversity and equality with the aim of "Empowering doctors and dentists of Indian heritage to be beacons of leadership and professional excellence."
CLICK TO FOLLOW UKMALAYALEE.COM