Friends of Hariyettan in UK calls on individuals and organisations to pay tribute to great humanitarian
Saturday 27 March 2021 10:19 PM UTC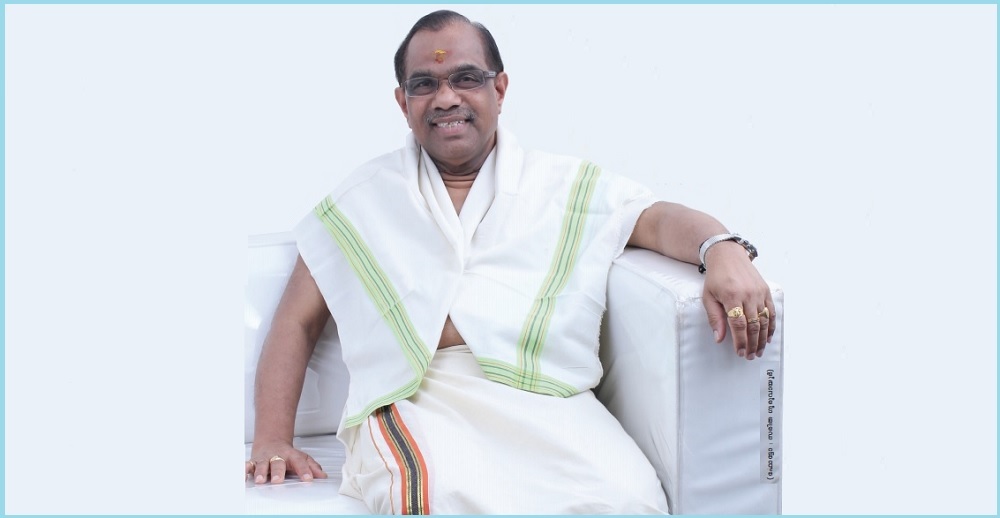 By A Staff Reporter
LONDON March 27: Life's most persistent and urgent question is, "What are you doing for others?" Thekkumuri Haridas or Hariyettan as many affectionately called him was one of the most endearing personalities who looked for each and every opportunity to help out people.

Although there were a few who thought there wasn't a need for it but those feeble voices would have been silenced with a deafening shout to say that Hariyettan was there for them at times when they needed him.
Coming from a very humble background Hariyettan was very unassuming. The help and support he offered to the community while he worked at the Indian High Commission in London will always be remembered as the unique nature of this great personality would never be replicated by anyone.
Hariyettan became the ambassador for the Keralite community in the UK. He played host to the Keralite community in the UK for scores of personalities from different spectrum from India and Kerala. He was known as the unofficial ambassador of Keralites in UK to Indian and Kerala politicians, film personalities, artistes and all those who came across him.
He catered to the most needy and to personalities of the highest order with the same respect. His unexpected passing away has created a huge vacuum within the Keralite community in the UK.
Despite being the head and advisor to many organisations, he was above sectarian divisions and the first port of call for Malayalees from all walks of life and worldwide – for whatever their needs in the UK. He treated every person and every request equally with affectionate altruism, incredible kindness and the utmost respect. Without a shadow of a doubt, Hariyettan was true humanitarian. A life so beautifully lived deserves to be beautifully remembered.
Now, the Keralite community in the UK has come together to pay tribute to a great humanitarian.
A group of Friends of Hariyettan are planning to create a tribute video to celebrate Hariyettan's life and contribution to society. The video will be a non-partisan tribute to honour this phenomenal personality. It will be a joint effort by all willing organisations and individuals to collectively pay respects to UK Malayalees' dearest Hariyettan.
The duration will be a maximum of 30 minutes. It will include a eulogy of Hariyettan's life, his legacy etc. as well as tributes by UK Malayalees. Up to 30 seconds for a personal message, up to 1 minute for organisations, business and media and maybe up to two minutes to tell a fascinating story of him.
The video will primarily focus on Hariyettan and celebrate his non-partisan attitude to helping all those who approach him, rather than the organisations, groups or those of us involved in the making of it. It will be a dedication by all UK Malayalees to the most prominent son. It will be broadcasted over multiple mediums, FB pages etc., all at the same pre-fixed time.
Those who wish to be part of paying tribute please contact by Text, Whatsapp or Text to 07960212334.
CLICK TO FOLLOW UKMALAYALEE.COM