Don't Ignore: Police will send you a Text Today (Nov 24) or Tomorrow (Nov 25) if you are a victim of banking scam
Friday 25 November 2022 7:35 AM UTC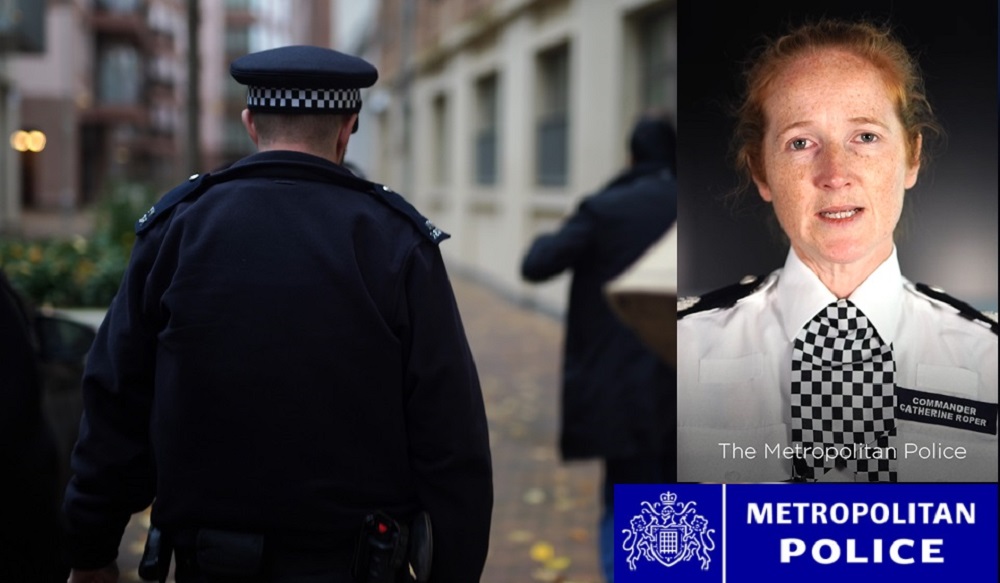 By A Staff Reporter
LONDON Nov 24: Police in the UK will send you a Text message if you have been victim of a banking scam. The Text from the police would only have links to the Action Fraud site, and would only be sent on 24 and 25 November. Any other texts should be regarded as fraudulent themselves.

According to reports the police in UK will send Text messages to 70,000 people to warn them they have been victims of a banking scam in the UK's biggest anti-fraud operation, BBC reported. They will send a mass text message to 70,000 numbers asking people to go to the Action Fraud website to register their details.
The Met says more than 200,000 potential victims in the UK alone have been directly targeted through iSpoof, with 70,000 of those linked to an identified suspect (it's those 70,000 that will be getting the texts).
Very important about the Texts
You will only receive the message on 24 November or 25 November 2022. If you receive a text like this outside of this 48-hour window, it could be a scam and should be ignored.
The message will ask you to visit the Met Police website at met.police.uk/elaborate but, crucially, it will NOT contain a direct link. Scam texts often invite you to follow a link by tapping to open it, so to help distinguish this as a legitimate message, the Met Police won't be linking directly to its website.
Operation Elaborate
Operation Elaborate is the UK's largest ever proactive fraud operation. The Met has led an international investigation targeting a website that enabled criminals to disguise their phone number and commit fraud, a practice known as spoofing.
Criminals try to steal personal information by making it look like they're contacting you from a trusted organisation, such as a bank or building society.
The Met has taken down a website that was used to make 10 million spoof calls between June 2021 and July 2022. We have worked with international partners to track down the owner of the website and locate and arrest those suspected of using it to commit fraud.
We appreciate the devastating impact that being a victim of fraud can have and that often people feel embarrassed or ashamed that they have been tricked. Please don't.
We have included links below to organisations that can provide support and guidance to you. If you have been a victim of fraud, please report it so that we can tackle this criminality.
What to do if this has happened to you
If you think you have been a victim of fraud, or someone has tried to steal your personal information:
Report it to Action Fraud online – when filling out the report please be sure to include your telephone number (the one you received the spoofed call on) and cut and paste the word Elaborate into the free text field of your report. This will help police to identify your report.
Change your passwords
Watch video and follow the links below to find more advice and information on how to keep yourself safe from fraud and scams
CLICK TO FOLLOW UKMALAYALEE.COM