Click to read list of legally permitted reasons for international travel outside of UK and evidence required
Saturday 6 March 2021 9:42 AM UTC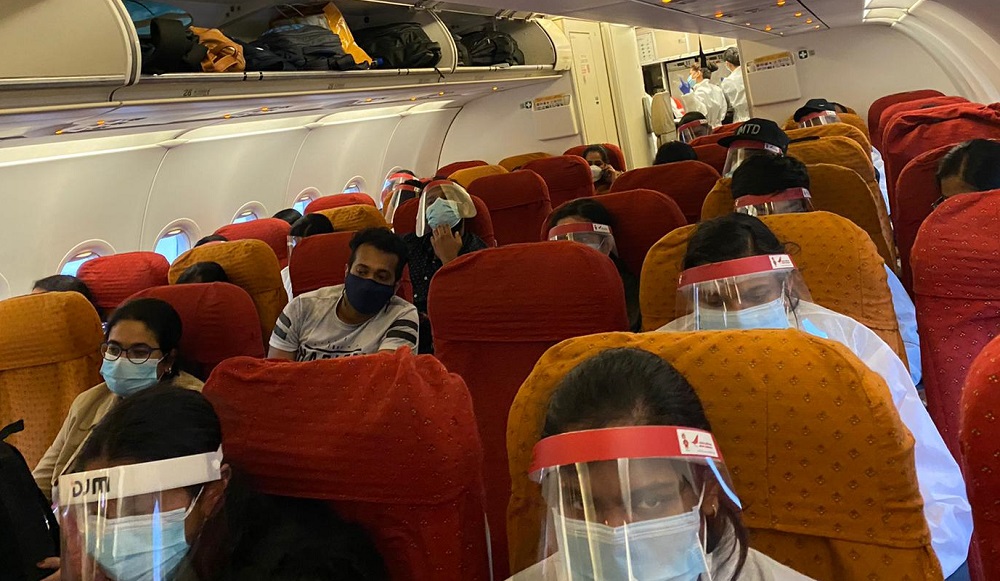 By A Staff Reporter
LONDON March 6: The Department for Transport and Home Office have jointly published a list of permitted reasons for international travel outside of UK on 5th March 2021.

Listed below are legally permitted reasons to be outside of home including for international travel. See the full list of legally permitted reasons. There may be other types of evidence than the ones listed that are relevant to your situation.
Work
Essential travel for business or official work purposes where it is not reasonably possible to complete that work from home.
This includes but is not limited to essential work or returning overseas having completed essential work, in relation to critical national infrastructure including the national rail network, national security or diplomatic purposes, and elite sports competitions.
Recommended evidence: employer's letter, professional ID card, confirmation from sports body or evidence of participation, diplomatic mission letter, etc.
Volunteering
Where it is not reasonably possible to volunteer from home.
Recommended evidence: letter from relevant organisation.
Education
For academic studies or professional qualifications where physical presence is required or where activities must be completed overseas. This includes international students returning home.
Recommended evidence: letter or proof of membership of an academic institution.
Medical or compassionate grounds
This includes:
to visit someone who is dying or critically ill
maternity services, or to be with someone who is giving birth, or with a baby receiving neonatal critical care
medical treatment or emergency which cannot be reasonably received in the UK or to accompany a person where necessary
to avoid injury or illness or escape risk of harm (such as domestic abuse)
Recommended evidence: medical evidence describing the situation of the member of your household/close family member/a friend who is receiving treatment in hospital or whose condition is life-threatening, proof of scheduled treatment, death certificate, letter from social services, proof of hospital admission, proof of family relationship.
Weddings, funerals and related events
To attend a wedding of a family member, to attend a funeral or event related to death, to visit a burial ground or remembrance.
Recommended evidence: letter, invitation.
Other permitted reasons
There are further reasonable excuses, for example:
to fulfil legal obligations
to carry out activities related to buying, selling, letting or renting a residential property
travel in order to exercise custody rights recognised by a court decision
order to present oneself to a judicial or administrative authority
Recommended evidence: proof of contract, court decision and proof of place of residence, order to present oneself to a judicial or administrative authority, expiring residence permit, dismissal notice, etc.
Click To Read UK Government Notification Here
Make arrangements for travel only after making enquiries with your travel agent and respective high commissions in the UK
CLICK TO FOLLOW UKMALAYALEE.COM