BBC Masterchef fame Suresh Pillai selects Linju's food video as best in UK Pravasi Helpdesk Cooking Contest
Wednesday 5 August 2020 9:20 AM UTC
By A Staff Reporter
LONDON Aug 5: The first ever virtual cooking contest, hosted by UK Pravasi Helpdesk Whatsapp group, based in the UK, saw several top quality videos sent in for the contest. The videos were scrutinised and judged by noted BBC Masterchef fame Suresh Pillai.
The contestants were asked to submit a short video clip between 1 and 5 minute on their breakfast story with family and friends. They were able to choose a breakfast of their choice which could be English, Continental, or traditional Keralan dish.
Finally, the judges Suresh Pillai and the Admins of UK Pravasi Helpdesk Whatsapp group, chose Linju's breakfast choice video as the best. Watch the winning video here.
Linju, who always delves on being traditional in life and ways of living stuck to her roots to come out with a Keralan dish which was unique to taste buds. Linju always fell back for her support from her mum who she sees as the best cook and found her to be so passionate whenever she cooked for her children and this inspired Linju.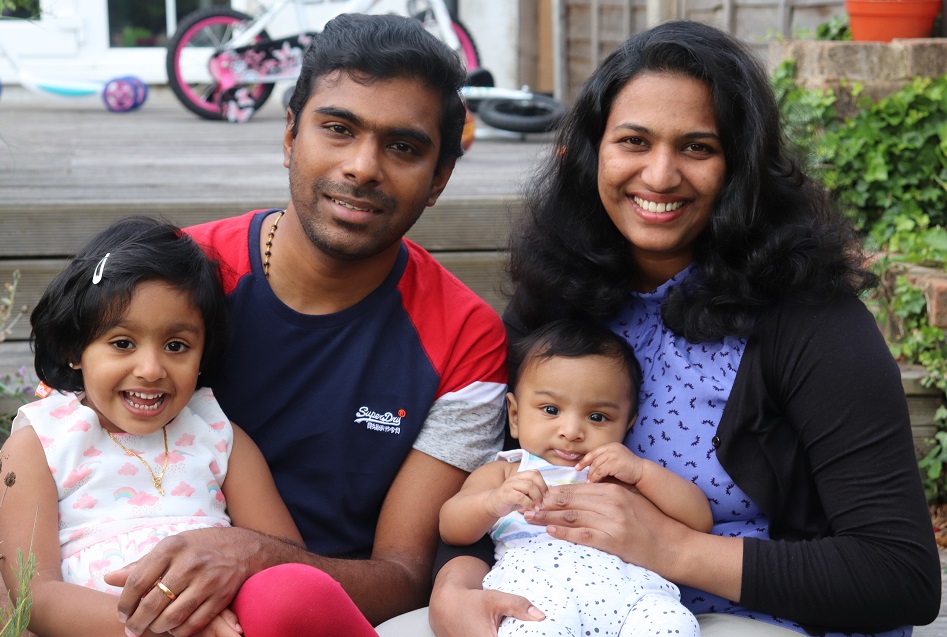 Linju, who was more interested in reading, drawing and painting when she was young, was also interested in cooking and tried out some evening snacks and some biryani varieties since arriving in the UK. She always had an affinity towards cooking from her childhood and was always inquisitive on how her mum added the right ingredients at the right time to bring so much delicious dishes on the dinner table.
Linju initially started to try out her recipes with friends and family during get-togethers and at prayer meetings which came out well with all commending her delicious dishes. Very soon Linju started experimenting with cake recipes which worked out well. Linju's cakes have been a hot favourite with friends and family members.
Youtube videos were not a passion for Linju but she thought of sharing her recipes with her friends and thus she chose to learn shooting, editing and uploading by herself and thus she started the Youtube channel titled Arty Flavours on her own.
Linju's favourite dishes are authentic Kerala dishes, especially tapioca, appam and also biriyani varieties. On being asked how she terms success, she said that success is all about passion, dedication and love.
Linju and husband Binu Abraham are registered nurses with the NHS and have two kids three-year-old daughter Aimee and three-month-old baby Nathaniel. The family are settled in Chessington in south west London. Back home in Kerala Linju is from Kattappana in Idukki district and Binu is from Teekoy from Kottayam.
UK Pravasi Helpdesk is a Whatsapp group which was formed following the huge response received by the initial Malayalees Stranded in UK Whatsapp group which assisted hundreds of those stranded Indians in UK to be repatriated through the Vande Bharath Mission flights during the time of the Covid pandemic.
To visit Linju's Youtube channel please visit Arty Flavours.
CLICK TO FOLLOW UKMALAYALEE.COM