Keralite school girl, 11, from Kent scores the highest possible mark in Mensa IQ test
Friday 6 November 2020 8:17 AM UTC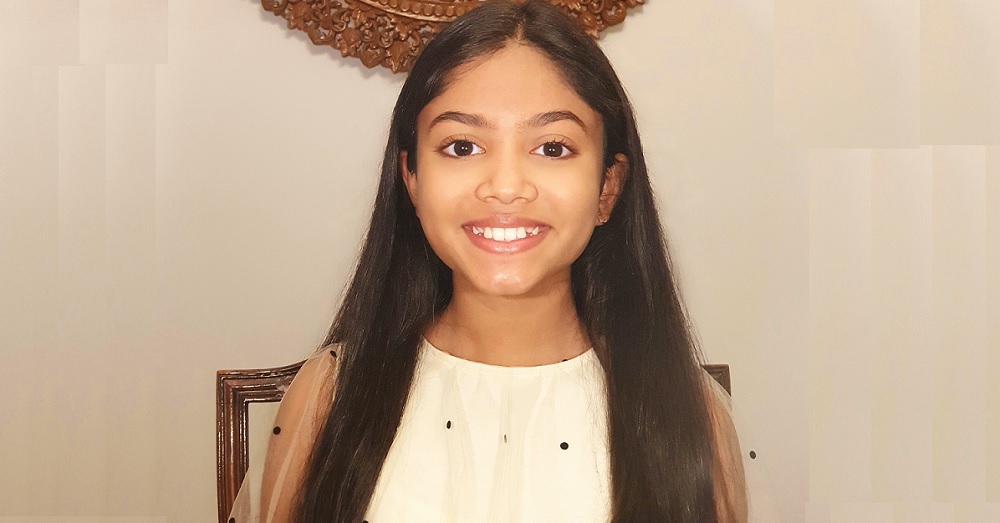 By A Staff Reporter
ROCHESTER (Kent) Nov 6: Elaina Jinu Paddy, 11 year old school girl from Kent, scored the maximum score in British Mensa IQ test and gained membership into the world's oldest and most famous high IQ society-Mensa.

Mensa offers its membership only to those people who score within the top 2 percent on IQ test.  Gaining the maximum score of 162, Elaina is in the top 99.998 percentile of test takers in IQ across the world.
Elaina started her secondary school recently at Invicta Grammar School at Kent scoring high in her 11+ exams. It was Elaina's sister, Hannah, who initially encouraged Elaina to take Mensa test.
Although Elaina has been longing to take the test as soon as she turned 10 ½, which is the minimum age to take Mensa test, her scheduled test got postponed due to COVID19 pandemic until October 2020.
Elaina, daughter of Mr Jinu Mathew (Investment Manager) and Dr Swapna Thomas (Research Scientist), made us all proud being one of the youngest to gain maximum score and taking the membership to Mensa to join the high IQ society of around 120,000 members of Mensans world-wide.
Elaina has been a voracious reader since she was a child and has read more than 600 books. Her favourite genres are thrillers, mysteries and crime. Elaina was one of the few who got selected for creative writing from various primary schools of Medway to create poetic script 'Making Waves' which was performed in Brook Theatre. In addition to these, Elaina is passionate about dance and music.
Elaina, following her sister's footsteps, started training in Indian Classical dance-Bharathanatyam at the age of three at Laasya School of Performing Arts. Elaina attained distinction in Bharathanatyam Grades 1-4 of Oriental Examination Board London and is currently working towards Grade 5.
She has performed Bharathanatyam and Bollywood dances at various stages such as NHS70 Fundraising Charity event of Medway NHS Foundation Trust, The Heritage- Medway Art exhibition etc.
Elaina has also won first in talent show with her dance performance in Year 4 competing with senior students in primary school.
Elaina's interest in music started with joining the church junior choir at the age of three with her sister, which she still continues being an active member of school choirs and through piano lessons. Her other interests are K-Pop and Anime.
Elaina is keen to read law at undergraduate level with a special interest in forensics which her family supports.
CLICK TO FOLLOW UKMALAYALEE.COM