Care Worker visa unlikely to be stopped and removed from UK Shortage Occupation List after Feb 15
Tuesday 31 January 2023 8:12 AM UTC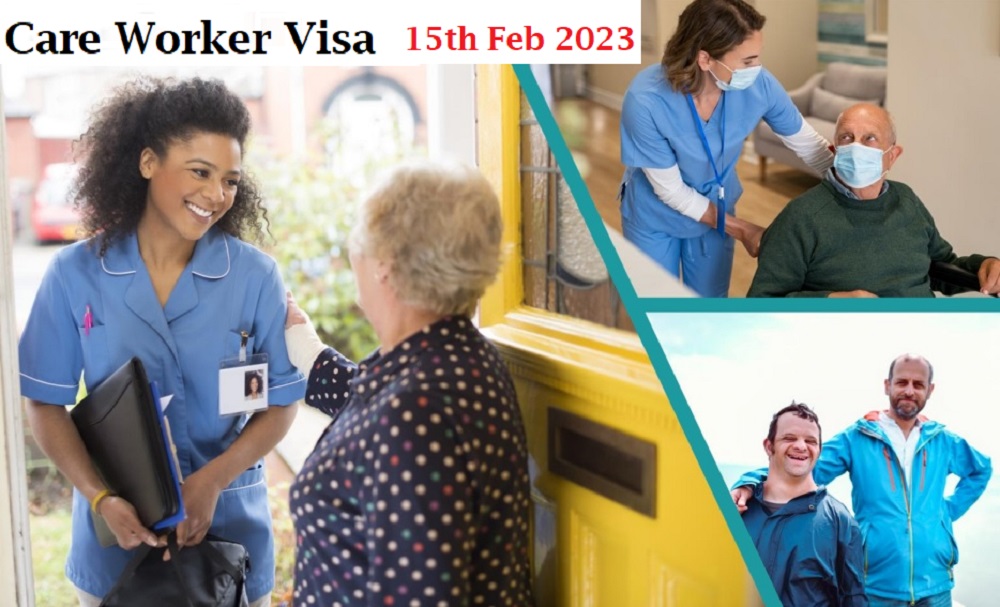 By A Staff Reporter
LONDON Jan 31: The Home Office allowed care workers from foreign countries to apply for Health and Care Worker visa under the Skilled Worker visa scheme from 15th February 2022. All those organisations who held valid Skilled Worker sponsor licence are able to sponsor workers from the Shortage Occupation List ('Soc Code 6145 Care Workers and home carers') which includes Care Assistant, Care Worker, Carer, Home Care Assistant, Home Carer, Support Worker (nursing home).

This visa was designed as a temporary solution to 'alleviate current pressures on the health and social care system as a result of Covid-19', and for the time being the window for applications is 15/02/2022 – 14/02/2023.
As the deadline date for the issuance of this visa is fast appraoching (14th February 2023), and with no notifications or updates from the Home Office there is a dilemma with employers and care workers.
The Migration Advisory Committee report published in December 2022 has urged the UK government not to reduce the numbers coming to the UK as it will stifle the labour market. The MAC, which provides guidance to the Home Office, has asked the UK government to work out options to address the labour shortages. The Home Office said it would consider the report's findings carefully.
In the December 2022 report MAC recommended that care workers continue to be eligible to apply for a Health and Care Worker visa and made some additional recommendations for changes to the immigration system to ease the burden on social care employers and migrants.
It is unclear what the Home Office will do when reviewing Health and Care Worker visa in February 2023. However, there is every possibility that the Soc Code 6145 will remain on the Shortage Occupation List for the foreseeable future.
According to MAC's April 2022 Report, the UK social care sector faces additional challenges of growing demand and a restricted supply of care due to workforce shortages and budget constraints; problems exacerbated by the pandemic. MAC's projections, based on estimated future care need, suggest that the sector will need to recruit a further 236,000 FTEs over the next 11 years to keep up with growing care need.
MAC has also been commissioned by the UK government in September 2022 to review Shortage Occupation List and this review is ongoing.
Care Workers and Home Carers (Soc Code 6145) are on the Shortage Occupation List since 15/02/2022 and are officially included in the List as a trial for a year only.
In light of all the various reports, including the MAC's April 2022 review, Care Workers are likely to remain on the Shortage List for the foreseeable future.
However, Home Office decision confirming this has not yet been announced.
Following review of the Adult Care Sector showing dire staff shortages, MAC provided their recommendations to Home Office.
See below a summary further below MAC's recommendations linked to Health and Care work visa.
Recommendation that the Government introduces a fully funded minimum rate of pay for care workers in England that is above the National Living Wage, where care is being provided through public funds. As a minimum starting point, we would recommend a level of £10.50 per hour to be implemented immediately.
Recommendatio that workers in social care should be paid for the hours while at work, whether this is time spent travelling or sleeping. Whilst these hours are not being properly compensated, low paid workers are being underpaid for their time spent at work. Where care is being provided through public funds, those funds should increase to fully reflect the additional costs involved.
Recommendatio the removal of the Immigration Skills Charge (ISC) for all Health and Care Worker (H&CW) visas. More broadly, it would be useful to separately conduct a full review of the ISC across the entire Skilled Worker (SW) route, which was introduced some years ago and there have been substantial changes in immigration policy and its objectives since that time.
Recommendatio that the Government either conduct or commission research to identify administrative burdens for employers and workers that could be eliminated across the SW route.
On balance, we recommend maintaining the current salary threshold for the H&CW visa.
Recommendatio that annual salary thresholds should not be prorated to allow for part-time work for migrants on the Health &Care visa.
Recommend any changes to English language requirements for migrants on the H&CW route.
Recommendatio that workers who spend the full five years working in nursing or care roles on the H&CW visa should either receive a complete settlement fee waiver or pay a lower fee, that is no higher than the unit cost of processing. The cost of this recommendation should not be passed on to other visa fees.
Recommendatio that there should be a review of all visa application fees more broadly to ensure that fees are affordable for people on middle and low incomes.
Recommendatio that the decision to make care workers eligible for the H&CW visa should be made permanent, i.e., should not have an automatic sunset date.
Recommendatio that the Government keep care workers on the Shortage Occupation List (SOL) until the next SOL review is completed, when we will make a further recommendation.
The MAC would encourage DHSC and the DAs to work with local authorities to support the development of the market for individuals to work with a care agency to sponsor a specific care worker.
The Government could consider the introduction of a pilot umbrella scheme. Under the scheme, an umbrella body would be appointed to sponsor care workers from overseas and people who can show their level of need requires live-in care would be able to directly recruit from the umbrella body.
Above article is for guidance only. Please take guidance from legally qualified immigration advisers or solicitors if you are looking to get expert advice.
CLICK TO FOLLOW UKMALAYALEE.COM