Kerala Police and NORKA help student in UK reclaim money cheated by Malayalee property agent (Video)
Sunday 29 January 2023 1:18 AM UTC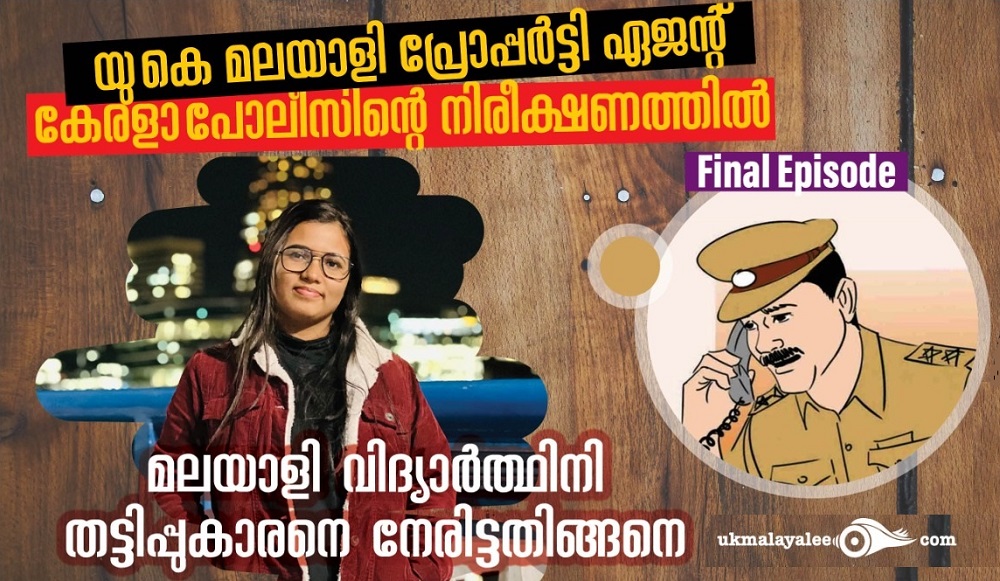 By A Staff Reporter
LONDON Jan 30: Last week this website reported about three Keralite students being cheated of their rent deposit money by a Kerala 'property agent' or a middleman in the UK.

Two students paid the deposit money by a bank transfer in Kerala to another student who is doing his studies in the UK. The third student paid her deposit money into another student's bank account in Kerala. However, both these students received the money on behalf of a 'property agent' based in Luton in UK.
The three students those who got cheated are students at the Hertfordshire University. The three students werent able to move into the property for change of circumstances when they arrived in the UK. However, all three vouch that the 'property agent' has not lost any monies as a result of them not being able to move into the said property. It is also to be noted that the 'property agent' hasnt put the deposit money into the Deposit Protection Scheme which is against the law.
Following numerous phone calls and liaisons the three students were not able to receive the deposit monies. Finally it resulted in one of the student making contact with this website. This website helped the student to submit complaints to NORKA and Kerala Police. Things changed the next day when Kerala Police rings up the Malayalee middleman in the UK and also his relatives back home. Listen to the interview below to know the path which the student took to reclaim her monies.
CLICK TO FOLLOW UKMALAYALEE.COM