Meet Divya from Loughborough whose Food and Lifestyle videos are trending on Youtube for its authenticity
Thursday 6 August 2020 1:22 AM UTC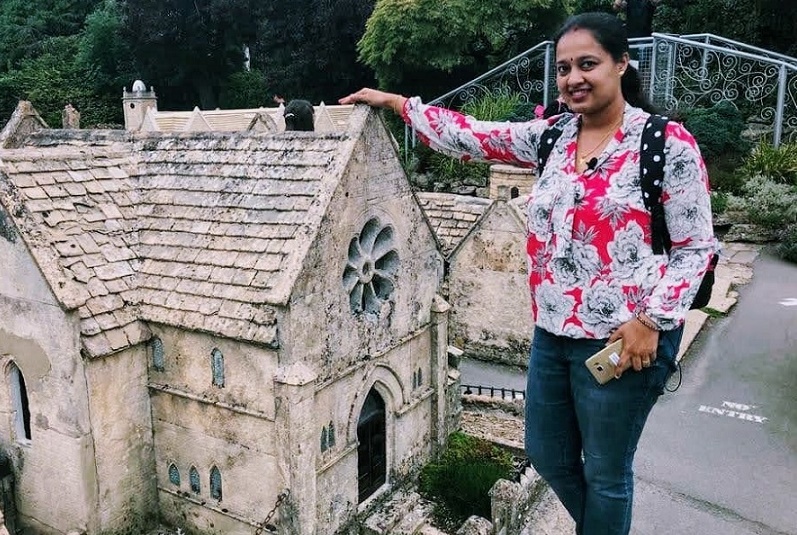 By A Staff Reporter
OXFORD Aug 6: Divya Subhash never dreamt of starting a Youtube channel in her childhood days as she always shied away from the home kitchen when her mom used to cook all those delicious dishes. Now, this Aluva native is in Loughborough in the UK, has just launched a Youtube channel featuring how food and travel is for UK Malayalis.
Divya, who has been working as teaching assistant in India, gave up work to be housewife while in the UK to look after her two young children aged 7 and 10.
This gave her time to try out authentic dishes and share it with friends and the wider community.
Divya started her cooking journey with her great grandmother. She was brought up in a traditional Nair tharavadu near Aluva. This cultural heritage inspired her cooking techniques.
She started her Youtube channel Di Vlogs to share authentic Malayali style cooking techniques and Kerala custom with the younger generation.
Divya and Subhash Nair and their two children are settled in a small village near Loughborough in Leicestershire.
Divya's husband Subhash Nair, brought up in Gujarat, works as a director in an Electrical manufacturing company based in Oxford.
Log onto the Youtube channel by clicking the link below
CLICK TO FOLLOW UKMALAYALEE.COM