MBE honour for another Keralite: Meet Jacob Thundil who came to UK as student and made it big through coconuts
Monday 12 October 2020 8:59 PM UTC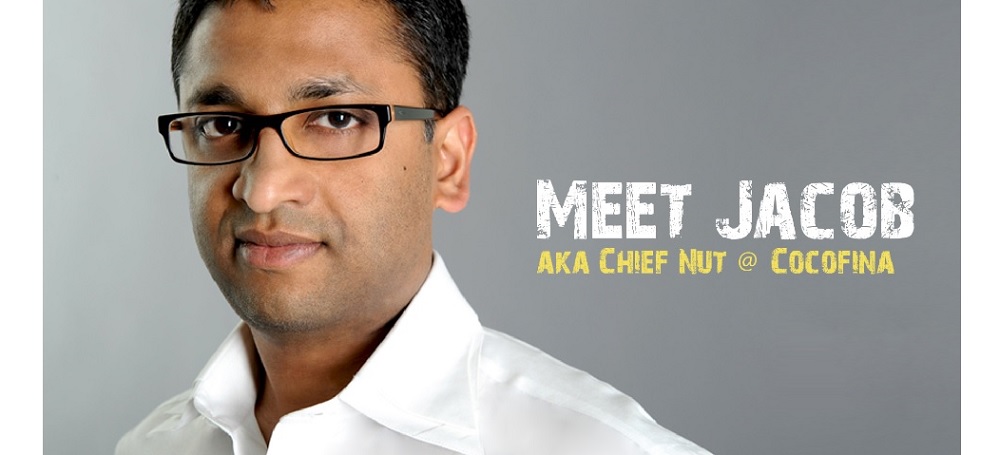 By A Staff Reporter
LONDON October 11: Yesterday we featured an article on Ajitha Sajeev, a Newham Council officer, who has been awarded MBE for her works to help relieve homelessness for rough sleepers in London. Here we have news about another Keralite in London who has been awarded the MBE for International Trade and Exports.

Jacob Thundil came to the UK to pursue an MBA in International Finance in 1997. He was all set to return to his homeland after his studies. But UK employers were not willing to let go such a talent and they held him back with offers he couldn't resist.
Following his MBA he was offered a graduate placement with BT who never wanted him to leave and they kept him back. He soon started to work for Lloyds, HSBC, Bank of Scotland, Accenture, Standard Chartered Bank and others in London.
However, the day it all changed was when he was on a holiday where he was sitting on a beach in Rio when he was given a coconut by a street vendor. Jacob immediately had the inner call or the self realisation that the time has come for him to pursue his desires and dreams.
From childhood Jacob was obsessed with coconuts and he would pine for a tender coconut when the labourer comes home to pluck coconuts at his home backyard. He always had it in him something about the coconuts. He could see it all coming back to him while being on the beach in Rio.
On his return to UK in 2005 Jacob founded Cocofina "The Coconut Experts' while working part time as a consultant for his former employer.
The breakthrough came for Jacob was when he got an opportunity to appear on Dragon's Den, a reality show on BBC where budding entrepreneurs get three minutes to pitch their business ideas to five multimillionaires willing to invest their own cash. At the end of the show, Jacob secured a joint offer from two business millionaires to invest in his business.
Cocofina now boasts a range of 32 products and is sold across 28 countries worldwide. The brand has also won multiple food awards and was featured in international media, various business and food articles.
Jacob Thundil was born in Kollam and he finished his matriculation from Infant Jesus Anglo Indian High School Tangassery Kollam. After completing engineering from TKM Engineering College Kollam he travelled to the UK to pursue an MBA in International Finance when his future changed for ever.
Jacob's dad John Mathew who was into cashew byproducts business in Kollam, passed away when he was aged 17. Since then he managed the family business alongwith his mother. His mother Sophy lives in Kottayam and sisters Maya and Jaya live in Kochi.
On speaking to this website he said: "I just do what I enjoy most. That's the reason why I gave up the banking job and pursued a career which I love".
The coronavirus pandemic had affected Jacob's business too. Coronavirus has meant the raw material for Cocofina's range of products has become harder to source.
While speaking to the government Business support blog Jacob said: "Coronavirus has affected our supply chain in ways we could not imagine. Although we produce most of our products in the UK, the availability of raw material has caused a lot of issues. We had numerous shipments in transit and getting paperwork to clear the shipments was challenging, although I was pleased with the amount support offered by the ports to avoid disruption.
We have followed government advice and closed our shop. As a result, we have had to adapt quickly to meet changing customer demands, and ensure existing customers are not left disappointed.
Our online sales have grown by 4000 per cent, so overnight our business has transformed from a predominately 'brick and mortar' retail and wholesale business to a buzzing e-commerce business. This has changed the cost structure and staffing, and we are now constantly evolving, connecting and speaking to customers through a range of digital channels.
Through the business support schemes available, we have been successful in receiving a Small Business Grant for our retail premises, and a 100 per cent business rates reduction. Hillingdon Council made the process easy.
We believe at the end of this period we will emerge as a stronger business – if there is a stress test for a small business, this is it!"
CLICK TO FOLLOW UKMALAYALEE.COM