Keralite skilled worker's (Tier 2) job terminated: Has to leave in 60 days or find new sponsor (Video)
Monday 13 March 2023 10:49 PM UTC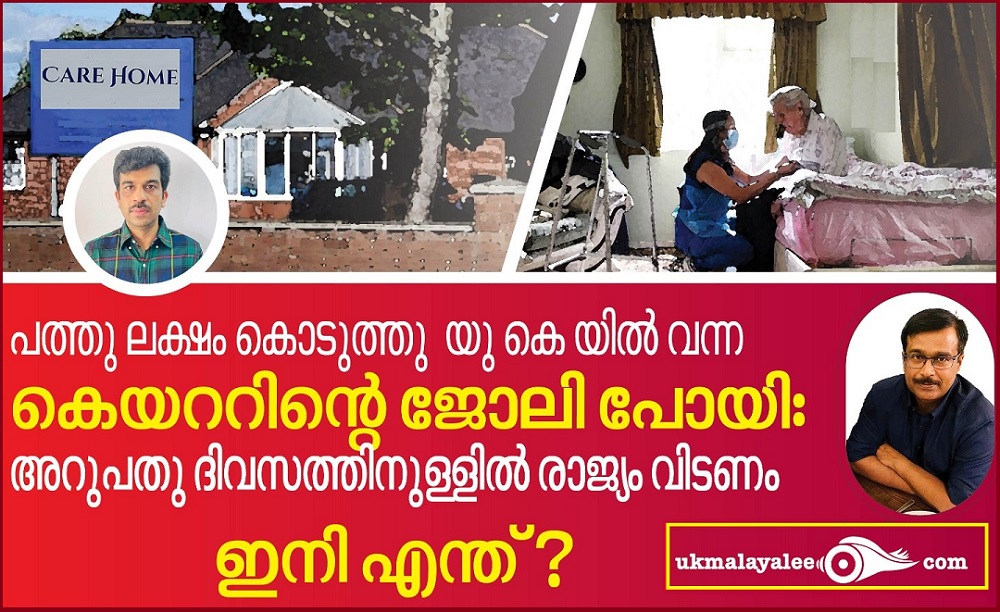 By A Staff Reporter
LONDON March 13: A Keralite health care worker (skilled worker or Tier 2 visa holder), who arrived only last year had her job terminated for not having the 'capability to fullfill the job within the company.

The copy of the termination of contract letter seen by this website states that there were two prior meetings held before the final notice being issued with the job coming to an end on March 25, 2023.
Ranjitha (name changed) started work at a care home in London last year. Speaking to this website she said that she had intial difficulties but then things got out of hands with mistakes being found in her job by her seniors.
We are publishing below some of the reasons stated for her not being found to be capable to do the job.
The below is published so that it would set an example for other healthcare workers to be aware that such wrongs can end with their job being terminated.
We have guided her to receive legal guidance.
Falsifying documentation on the PCS
The termiantion contract read: "As per your contract we are serving you one weeks notice to terminate your employment. You are reuired to work until 25th March 2023 and this will be your last day of working and termination date.
Her stay in the UK hangs in the balance as she will now have to secure another job within the Home Office stipulated time frame of 60 days or leave. Below video discusses on what this carer's options are now.
Find Full Details on what one can do when a skilled worker loses his job by CLICKING HERE from Home Office website
CLICK TO FOLLOW UKMALAYALEE.COM