LONDON Aug 18: The UK government on Tuesday updated its official travel advisory for India to reflect the country's upgraded status under the COVID-19 based traffic light system, no longer advising against all but essential travel.
India moved from the UK's red list travel ban to amber on August 8 and now the Foreign, Commonwealth and Development Office (FCDO) advisory has been updated to coincide with the easing of rules.
Following the peak of India's second COVID-19 wave in May, pressure on the Indian health care system has lifted, as the number of COVID-19 cases has fallen, reads the FCDO update.
A limited number of flights between India and the UK continue to operate. To book tickets and to see important guidance prior to travel you should check airline websites, it notes.
Before you travel, check the Entry Requirements' section for India's current entry restrictions and requirements. These may change with little warning. Monitor this advice for the latest updates and stay in contact with your travel provider, it adds.
The update means travellers are better placed on their travel insurance options.
Under the amber list rules, fully vaccinated British nationals returning from India no longer need to quarantine, but must arrange a pre-departure test while still in the country as well as a day two PCR test after returning home to the UK. To qualify as fully vaccinated, only UK, EU and US approved vaccines are recognised and require passengers to have had their second vaccine injection two full weeks before you travel.
Other nationals, vaccinated abroad or unvaccinated, are required to self-isolate at their declared address on the compulsory passenger locator form. They are also required to get a pre-departure PCR test and another test on day two and day eight of their entry to the UK.
Over the weekend, UK Health Secretary Sajid Javid had confirmed a cut in costs of these compulsory tests and also commissioned the country's Competition and Markets Authority (CMA) to address complaints of steep prices and discrepancies in the administration of these tests. – PTI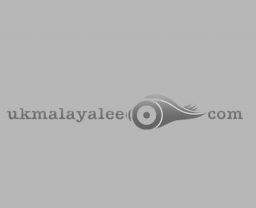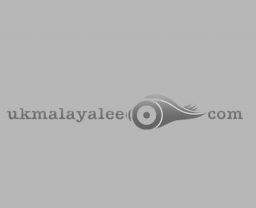 European Union president Donald Tusk held out hope Monday that the shock resignation of the British government's most high profile ministers would lead to a Brexit U-turn by London.
Tusk made his offer after it was announced that Britain's flamboyant foreign minister Boris Johnson had stepped down in the wake of the resignation of Brexit minister and lead negotiator David Davis.
"Politicians come and go but the problems they have created for people remain," the sharp-tongued Tusk said in a tweet, just moments after Johnson, one of Britain's most influential politicians, left office.
"I can only regret that the idea of Brexit has not left with Davis and Johnson. But… who knows?," he added, wondering whether Britain might reject the divorce proceedings.
Davis and Johnson dramatically quit over Prime Minister Theresa May's plans for Britain to keep strong economic ties with the EU even after leaving the bloc in March next year.
The plans set forth by May, initially seen as a success, were unveiled after a marathon meeting at Chequers, the 16th-century manor house near London that serves as her official country retreat.
But the exits by Johnson and Davis have thrown her government into disarray, a harsh reality that European Commission chief Jean-Claude Juncker acidly commented on.
"This clearly proves that at Chequers there was big unity of views in the British cabinet," Juncker deadpanned at a press conference in Brussels along with Tusk and visiting Ukrainian President Petro Poroshenko.
Juncker's chief spokesman meanwhile said that the resignation of Davis as chief Brexit negotiator did not pose a problem for the EU, insisting Brussels was ready to negotiate a deal "24/7".
"Not for us. We're here to work,"  Schinas said when asked if Davis' sudden departure was a problem.
The EU "will continue to negotiate in goodwill, bona fide, with Prime Minister May and the UK negotiators in order to reach a deal," he said.
May and Juncker spoke by telephone on Sunday evening, before the resignations, to discuss her plans, Schinas added.
Davis has been replaced with Dominic Raab, a eurosceptic junior housing minister little known in Brussels.
Schinas insisted it made little difference to the EU who was leading the talks for Britain.
"It matters a lot for the UK side because this is the person that would be the counterpart for our chief negotiator and I think that matters a lot," Schinas said.
"What matters for us is the negotiating mandate that our 27 member states have set for us and to which we are complying fully."
COMMENT
There was no immediate reaction from Davis's opposite number in the EU, Frenchman Michel Barnier on either resignation.