Northants Police and Coroner's confirm repatriation processes to take time: Counselling option on offer to bereaving families
Monday 26 December 2022 2:03 PM UTC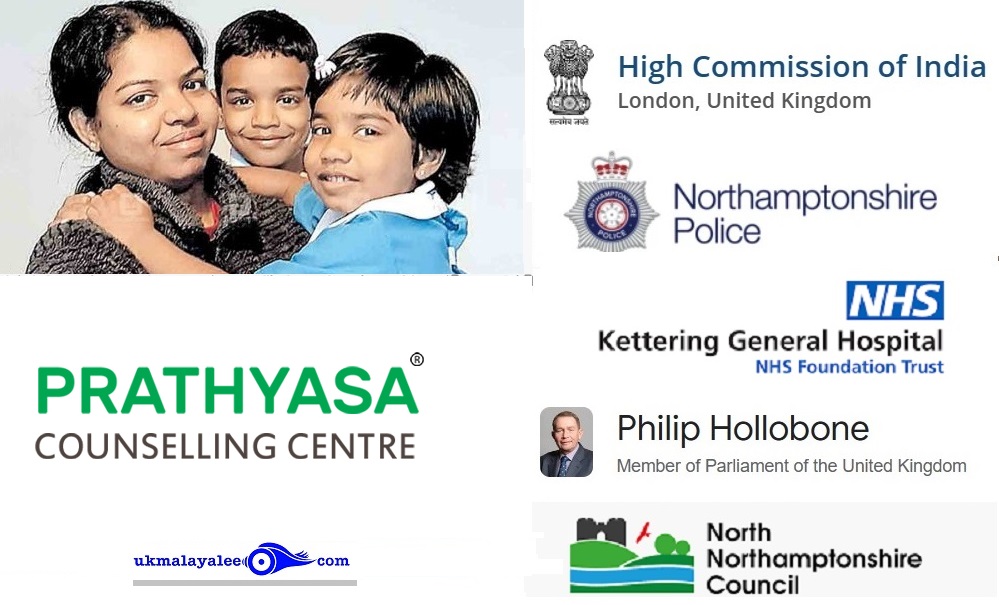 By A Staff Reporter
LONDON Dec 25: It is Christmas today. The bodies of our own community members Anju (35) and children Jeeva (6) and Janvi (4), who were murdered on December 15, remains in hospital in Kettering.

Alongwith the celebrations Keralites in UK should spare a moment in their thoughts and prayers for Anju, Jeeva and Janvi who were brutally murdered allegedly by the man who was supposed to have ensured their safety.
Saju Chelavalel, 52, Anju's husband and children's father has already appeared in court charged with their murder and he remains in custody until the hearing.
Our enquiries with Northants Police, the Coroners Office in Northamptonshire Council confirm that the process and procedures are ongoing swiftly and once the formalities are concluded then Indian High Commission and the next of kin will be intimated for the repatriation procedures.
Northamptonshire Police has confirmed with this us that "all arrangements are falling into place and the investigation team are speaking to relevant parties/agencies to enable to repatriation as soon as possible".
North Northamptonshire Council too confirmed with us that their processes in such cases lie with partner agencies such as the Coroner's Office, Northants Police, working with other key organisations such as NHS and Crown Prosecution Service. Therefore, as many agencies are involved the process will take its due time.
It has also been informed that the Coroner's Office will be opening a hearing into the deaths of Anju, Jeeva and Janvi and the date for this is not yet known but details will be posted.
Based on the above the repatriation process is likely to take time.
In the meantime, after reading our last news, Pratayasa Counselling Centre which has offices in UK and in Kerala, has come forward and offered their assistance in providing counselling services to the bereaving families back in Kerala.
The counselling offer is also on offer to the accused Saju Chelevel's 85 year old mother.
The  counselling request offer from Pratyasa is passed to UUKMA (on behalf of Kettering Malayalee Association) and Kairali UK, the organisations who are at present liaising with the families and coordinating the repatriation process with the officials in the UK.
CLICK TO FOLLOW UKMALAYALEE.COM