Jackson Vijayan wakes up from "Trance" with a huge round of applause
Tuesday 5 May 2020 1:09 AM UTC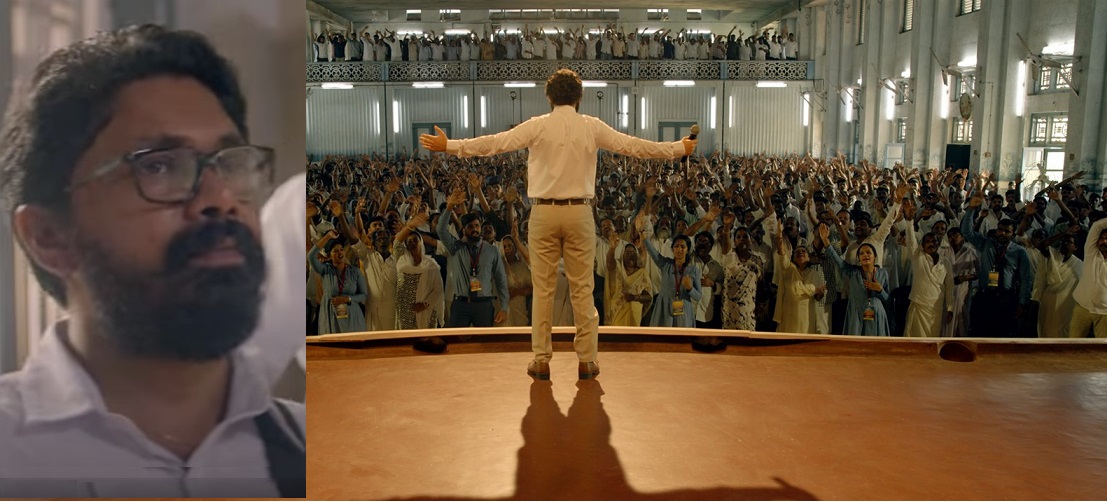 By Balagopal Kent
May.05: Life is always a uphill battle. When it comes to artistes, especially musicians, they start to see the first rays of success only when they are blessed with the first signs of acceptance from the audience. However, for many gifted artistes it can still be a long wait until they hear the loud applause.
It is a fact that Jackson Vijayan has been in the music industry for a while with him giving life to around 80 songs which includes albums, short films, advertisement commercials, short films and others. Jackson hogged the limelight briefly in 2015 and 2016 when he was nominated for best background score music for Muhammad Razi's Velutha Rathrikal (White Nights), which won international acclaim.
Jackson pursued his dreams with an intense desire with his self belief to go on his own. Coming from a family of internationally acclaimed musicians it would have been easier but he knew such shortcuts would only be short-lived.
Jackson's lineage is a family of musicians. His father Albert Vijayan, a noted musician who has worked with Yesudas and several yesteryears legends and his mother Mary Vijayan is a singer of acclaim and internationally acclaimed musician Rex Vijayan his brother.
Jackson has now come of age with being able to  compose all the songs and provide the background score for the psychological drama film Trance, directed and produced by Anwar Rasheed and written by Vincent Vadakkan.
Jackson speaks to Balagopal in a brief tete-a-tete
Working with lyricist Vinayak Sasikumar
Working with lyricist Vinayak has been an experience as he brings in so much from his past films such as Parava, Guppy, Ezra, 24 North Katham etc.
We spent so much time together to get the right combination of words and usage so as not to spoil the fun, feel and mood of the movie script. It was worthwhile which is proven from the audience comments and reviews which it said that they felt good about the wholesome output.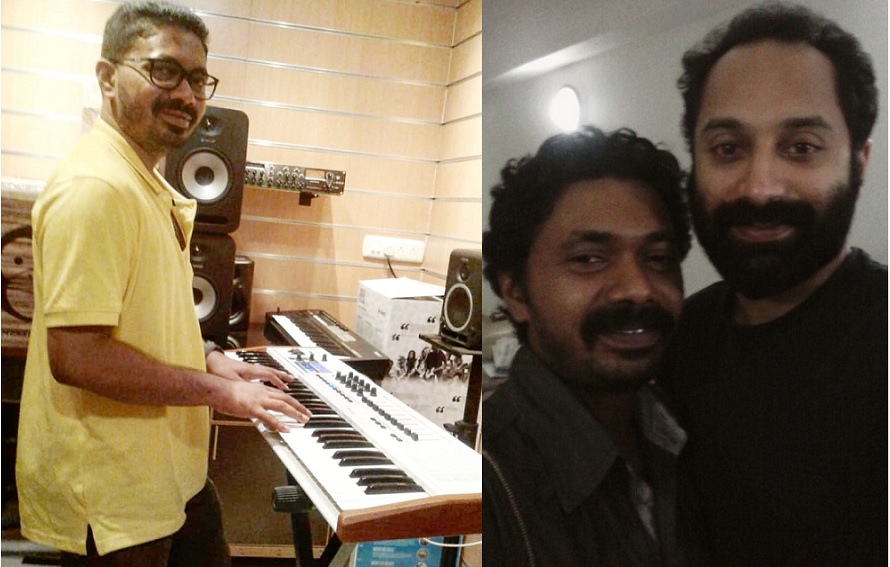 Jackson Vijayan with acclaimed actor Fahad Fazil
Choosing singers
Choosing a singer is a music director's job and it has great responsibility as the singers voice has to sync in with the script and the whole feel of the movie. I had to ensure that I have to take care of the script and take into consideration the commercial value too.
I was satisfied with the singers and I also put on the mantle of a singer for one of the songs. Trance gave me an experience of working with so many popular singers.
Songs were sung by Blaaze, Sreenath Bhasi, Soubin Shahir, Neha Nair, Sneha Khanwalkar, Shakthisree Gopalan, Tony John, Divya S Menon, Rex Vijayan,  Gagul Joseph, Lal Krishna, Namitha Raju and several others
Jackson with noted director Anwar Rasheed and on right, from left, Praveen Bhaskar, editor; Vincent Vadakkan, scriptwriter, Akhil Mohandass, assistant director; Salam Bukhari, associate director; Kannan, assistant director
Biggest Challenge
The biggest challenge for me was for the song Jalame. I had to arrange a group of 36 male and female singers who had to be brought together to record this song. I had to get them selected from different types of singers and groups.
I chose them from different church choir groups. And then I had another group of singers to chose for the song Thullichadi and Naadha songs which were different to Jalame.
Jackson, with his one and only brother, the internationally acclaimed musician Rex Vijayan
Managing Eight songs
It was me who had recorded each and every instrument that were needed for the eight songs as well as the background score music. I composed the song and recorded them along with the instruments backing up with my digital music production system.
I played the pieces on the digital paino and also the rhythm groove production equipment. Following this I sing and record once the composition of the song gets ready for lyrics.
And then the full lyrics version will be set on fire for the final mix which then leads to the directors ears. For the final stages of the production my elder brother Rex and Sushin joined for the background score and post production.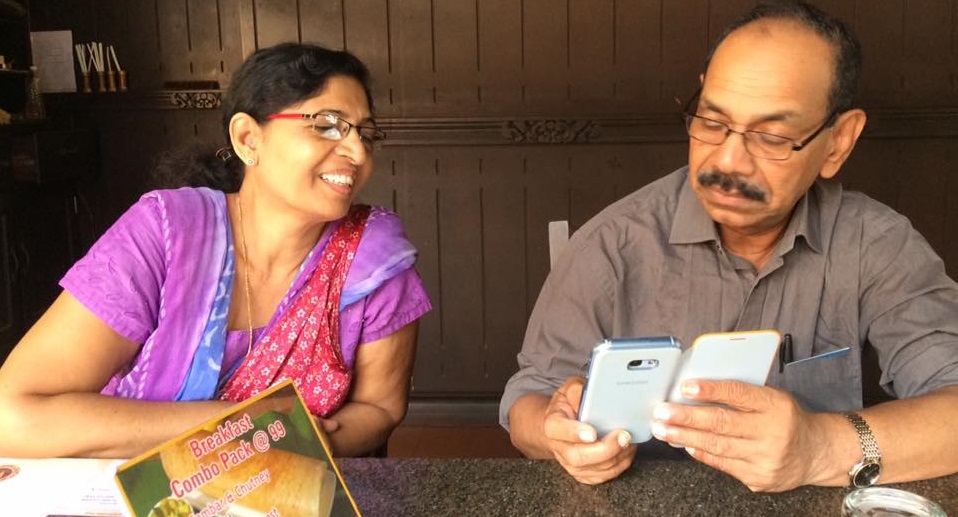 Noted singer Mary Vijayan and a musician Albert Vijayan, who has worked with legends from the past 
Mary Vijayan, Albert Vijayan and Chintu Rex
Next project
Not finalised yet. But talks are ongoing for a big budget film with Vikram which is likely to be "Variyam Kunnan", based on the story of Malabar struggle leader Variyamkunnath Kunjahammed Haji.
Balagopal is the editor of www.ukmalayalee.com. To get in touch email editor@ukmalayalee.com
CLICK TO FOLLOW UKMALAYALEE.COM