Beware: People in UK bombarded with fake emails as fraudsters impersonate DPD and Royal Mail
Tuesday 15 December 2020 9:56 PM UTC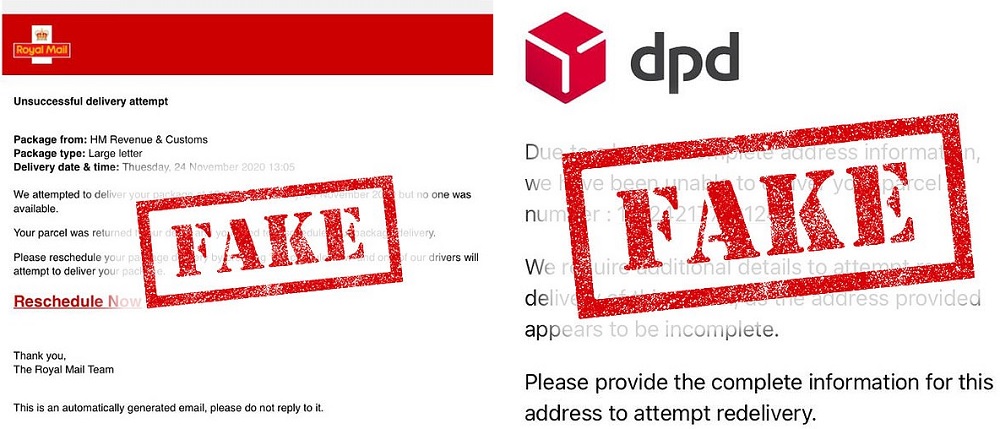 LONDON Dec 15: Britons should beware fraudsters posing as parcel firms as they keep an eye on emails and their front doors to see the status of Christmas deliveries, Daily Mail reported.

Dozens of people have received a spam email claiming to be from the delivery company DPD, telling them it is unable to deliver their parcel.
The convincing looking email, which claims to come from 'DPD GB', asks recipients for up to date address information so the parcel can be redelivered and says they must pay a shipping fee to cover the cost of re-delivery.
'A similar email has also been sent claiming to come from Royal Mail.
Numerous people have reported the scam on the social media platform Twitter, with some being tricked by the email as they were expecting a delivery from DPD.
Criminals hope to fool people in into clicking on these phishing links so they hand over their personal and banking details, which can be used to directly steal money from bank accounts or to commit identity theft.
They may also use obtained details to contact victims to claim their finances are at risk, by posing as their bank or as a police officer, in order to get them to send money directly to them in a push payment scam.
CLICK TO FOLLOW UKMALAYALEE.COM