Australia beckons migrants to fill their "critical workforce shortages": Waives student visa fees
Wednesday 19 January 2022 7:35 AM UTC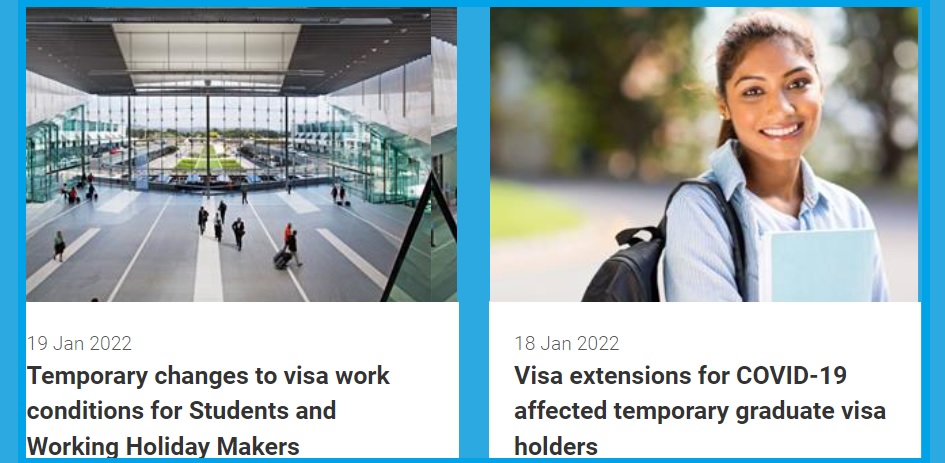 SYDNEY Jan 19: Australia will temporarily waive the visa application fees for international students and backpackers, in a move Prime Minister Scott Morrison hopes will address workforce shortages across the country, Business Insider and Bloomberg reported. Working backpackers will have their visa application fees wiped for the next 12 weeks.

Prime Minister Scott Morrison said visitors to Australia who enter on a student or a working holiday visa will get a rebate on their application fee. Morrison said he hoped the new arrivals would be able to help fill some of Australia's "critical workforce shortages," particularly in hospitality and agriculture.
Visit Australia's Immigration Website
"My message to them is 'Come on down. Come on down now,'" Morrison said at a press conference in Canberra on Wednesday.
Australia's economy has come under increasing pressure in recent months following a widespread outbreak of the Omicron Covid-19 variant. Workers made to isolate as a result of catching the virus have sparked supply shortages across the country, leaving some supermarket shelves empty. A number of food and logistics firms were reporting between 10% and 50% of their employees were away from work on any given day.
Morrison did not lay out what the rebate would look like, though he said for students it would apply for the next eight weeks, while it would be twelve weeks for working holiday visa holders. The policy is estimated to cost AU$55 million (US$39.5 million) with Treasurer Josh Frydenberg saying the government was hoping as many as 175,000 people would apply.
CLICK TO FOLLOW UKMALAYALEE.COM