Around 5,000 people to flow from India into Britain before Friday: Air fares soar to £2000
Wednesday 21 April 2021 8:18 AM UTC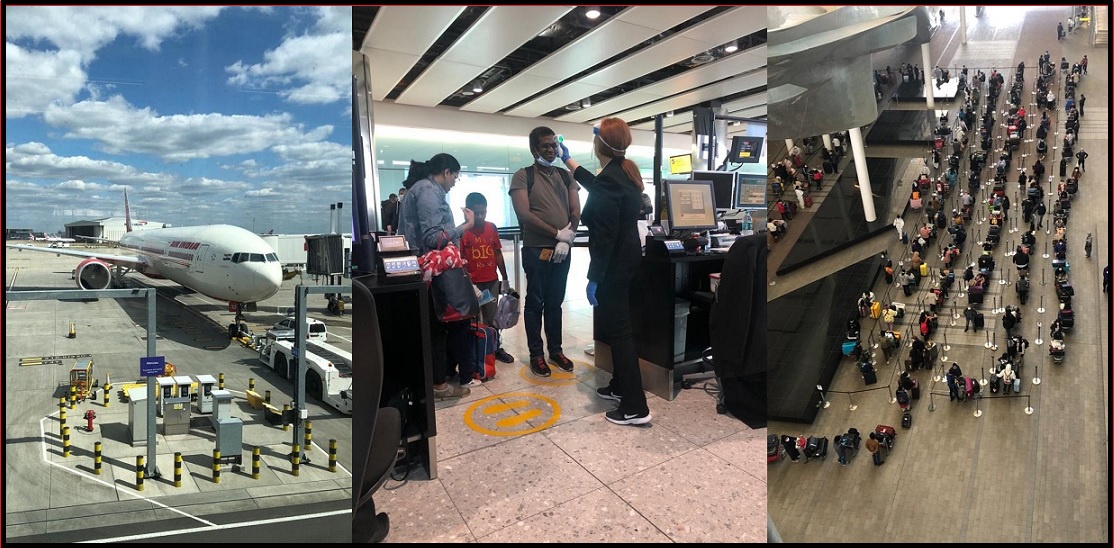 NEW DELHI April 20: Around 5,000 people are due to flow from India into Britain before the travel ban comes into effect on Friday amid a desperate scramble to dodge quarantine, says local reports.

They risk carrying with them variant B.1.617 which is believed to spread more easily and could even be more lethal than other strains, with Indian doctors concerned by a significant proportion of young patients.
Some doctors say the reason that under-45s are now vulnerable is that they go to work and eat out more, but there is no definitive proof.
Medics in Delhi say that two thirds of their new patients are under-45, while in Mumbai, doctors say that they are seeing children aged 12 to 15, where there were virtually no child admissions in the first wave.
It is believed the under-45s may also be more prone to a new 'double mutant' variant found in 60 percent of samples in Maharashtra, the hardest-hit state.
Travel agents say that a standard £400 economy ticket from India to the UK has soared to £2,000 due to a shortage of seats on planes over the next three days.
Within an hour of the announcement that India would join the "red list" from 4 am on Friday morning, all non-stop flights between the country and the UK that would beat the deadline had sold out.
The Independent has searched options on Air India, British Airways, Virgin Atlantic and Vistara from a range of Indian cities to London Heathrow between now and Thursday, but no availability is showing for any route.
A spokesperson for Virgin Atlantic said: "We're aware that some of our customers may wish to bring their return travel dates to the UK from India forward.
"We are restricted by the number of flights we're allowed to operate between the UK and India so unfortunately we're unable to increase our flight or seat capacity."
The fare comparison website Skyscanner is offering plenty of alternatives – but many of them will not enable returning travellers to avoid 11 nights in hotel quarantine in the UK at a cost starting at £1,750.
CLICK TO FOLLOW UKMALAYALEE.COM