Priyaa Lal: Keralite talent from Liverpool has all the glitz and glamour to make it big in south Indian showbiz
Sunday 28 June 2020 3:24 AM UTC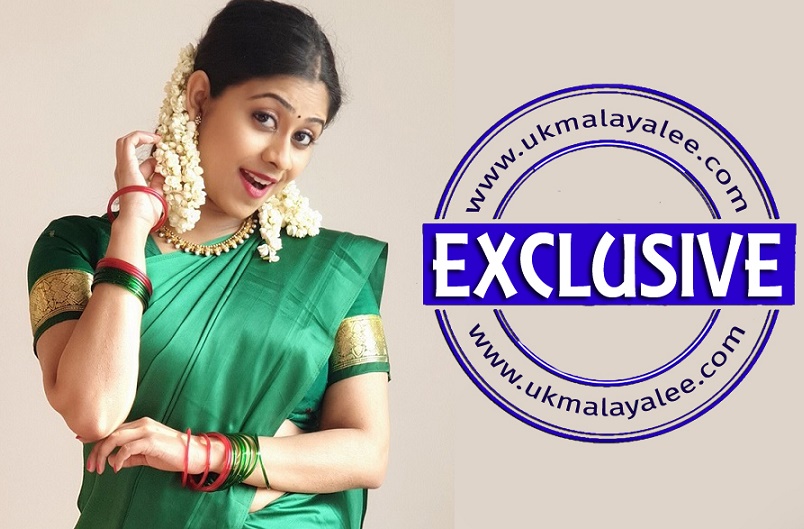 By Balagopal
Priyaa Lal is in Kochi pursuing her desires and doing what she likes most by being in the buzz of the entertainment hub in Kerala. But she cannot keep away from her hometown Liverpool. Last week she was watching the English Premier League's final decider between Liverpool and Everton.
It is like the saying: "You can take the Scouser out of Liverpool, but you can't take Liverpool out of the Scouser. Priyaa's love towards football grew from childhood as she lived next to the Anfield Stadium in Liverpool from where she heard the loud applause and celebrations.
Far away from home  this Liverpudlian is also caught amidst the pandemic. However, she hasn't stopped her pursuit for another passion she nurtured from her early days.
Interior designing is one she always felt her desire for and she has now got enrolled into an interior designing course from the British College of Interior Design, to utilise her time wisely during the time of the lockdown. 
Priyaa is also revisiting her Bharatanatyam days and immersed in soulful music. The whole rejuvenation of her passions is sure to fetch her rich dividends in the coming years.
In a short span of time Priyaa has already made her mark in the south Indian film industry by sharing screens with several superstars. Her first appearance was in the Malayalam film "Janakan" with Mohanlal and Suresh Gopi. She played the lead character as Suresh Gopi's and Kaveri's daughter in the movie. The song 'Olichirunne' was a huge hit, which won the Kerala State Award in 2010. After Janakan, Priyaa acted in Malayalam movies Killadiraman, Riya, Kunthapura, LL7K (Lord Livingstone 7000 Kandi).
After a gap, she is now back to the Malayalam film industry with 'Mayil' which is her latest Malayalam movie, for which the shooting is progressing. Priyaa plays the role of actress Praveena's and Lal's daughter in the movie. Approximately more than 75 per cent of the movie has been shot in Muthanga forests near Wayanad and shooting of rest of the portion will resume after the lockdown.
Priyaa's advantage of being able to speak multiple south Indian languages has helped her to bag roles from the Tamil and Telugu film industry. 'Genius' was her first Tamil movie, later she worked in a web series for MX Player, called 'Lots of Loads' which came out in both Tamil and Telugu. Now she is eagerly waiting for the release of her latest Telugu movie 'Guvva Gorinka' where she plays the female lead.
Priyaa also hogged the limelight when she was named in as the Public Announcer by the Kerala Cricket Association (KCA) team and the Board Of Control For Cricket India (BCCI), for an ODI match between India and England in 2013 in Kochi. She was noted for her Liverpudlian accent while announcing for each overs of the match.
Priyaa then went on to become the MC for the Celebrity Cricket League (CCL) Season 2013 opening ceremony at Kochi, where Salman Khan was the guest of honour for the match between Kerala Strikers and Mumbai Heroes.
Later on she was given the same cap by the Association as the Public Announcer for the 1st ODI match after Sachin Tendulkar's retirement, India vs West Indies held in Kochi.
Priyaa had previously made her television debut as the host for a celebrity chat show 'Comedy Super Nite' on Flowers TV. She then went onto doing Sports anchoring where she hosted the Champions Boats League in 2019 and then anchored for Indian Super League (ISL) in Star Sports Channel providing interviews during pre-match, half-time and post-match shows.
Within a short span of time this Keralite girl has donned several hats by making her presence felt in the film, TV, sports and showbiz in India and with her polishing her other skills she is sure to reach greater heights post Covid.
Priyaa was born in Ras al-Khaimah in the United Arab Emirates to Lalaji and Beena are from Kerala. She has an elder brother Deepak Lalaji. The family migrated to the UK but Priyaa's passion and desires made her take the path she wishes and her parents couldn't stop her as they knew that Priyaa has what she need to fulfil her desires.
Priyaa, like another aspiring actor is caught in the pandemic. However, as she believes this will too pass, she remains positive and ambitious to do more quality films as her motto reflects "Every moment is precious, so love life without complaints and find joy in everything."
This website wishes Priyaa all the best in her career. Balagopal is editor of www.ukmalayalee.com
CLICK TO FOLLOW UKMALAYALEE.COM