Meet Neetha Syam, a Keralite in UK, who has marked her prints in Bollywood through her feature script 'Footprints on Water'
Tuesday 16 June 2020 3:11 AM UTC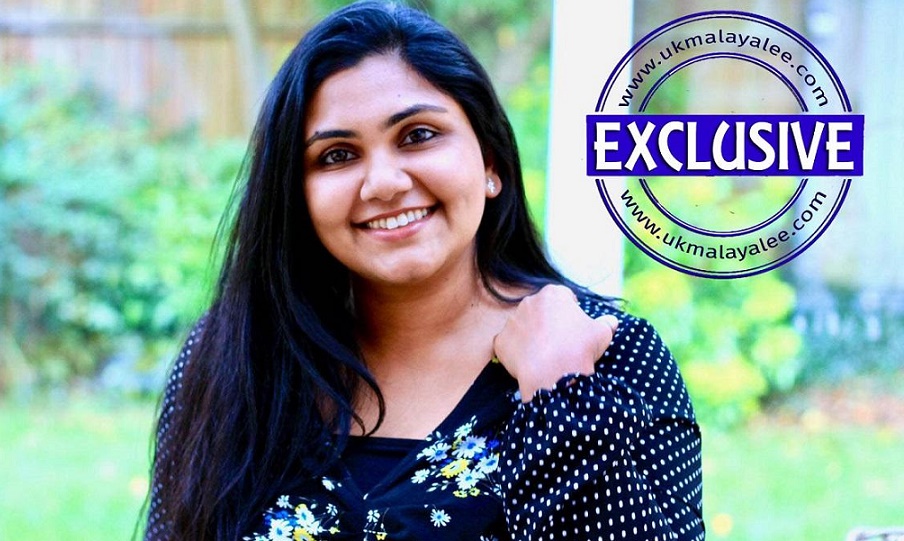 By Aparna Sreevalsan
LONDON June 16: Making it to Bollywood is a dream come true for any aspiring artiste. Many fall wayside without being able to realise their ambitions. Here we have Neetha Syam, a Keralite, settled in Coventry in the UK, who may have hit that biggest Jackpot if all goes well.
As the saying "dreams don't work unless you do" Neetha, who used to be a chartered accountant, gave up her profession to pursue what she always dreamt of. Six years ago she took a career break and immersed into what she enjoyed most – caking and writing. She continued to write for magazines in the UK as a freelancer.
Finally the day of reckoning came when Bollywood star Aamir Khan was reading out the results of a Script Writing competition in which she had her entry too.
Neetha is still over the moon when she refers to the day when the announcement of the results came in for the Cinestaan script writing contest, where she was contesting against 3,000 scripts from all over the world. She was glued to the TV and the results were read out by Aamir Khan.
Neetha's feature length film script 'Footprints on Water' has made it to the 5th position in the Cinestaan script writing contest out of 3,000 plus scripts from all over the world. Cinestaan India's Storytellers' feature length films Script Contest" is organized by Cinestaan Digital Private Limited.
The jury team for the selection of top five scripts included Aamir Khan, Rajkumar Hirani, Anjum Rajabali and Juhi Chaturvedi. The prize included Rs300,000 Cash award.
Neetha exclaimed: "This is the by far the happiest moment, ever! Hoping to see this script in to a film!"
The jury members have begun to give her training on how to pitch the story while meeting Production Houses. 'Footprints on Water' will be an Indian-English feature film. The movie will be aiming a global English audience but also includes, Malayalam, Hindi, and Tamil dialogues too.
'Footprints on Water' script belongs to a thriller genre, based on the illegal immigrants in the United Kingdom. The story outline goes like this; an illegal immigrant father in the United Kingdom is searching his missing daughter without getting noticed by police or any government officials.
Neetha's lineage is a family of actors. Her grandparents, Late O. Madhavan and Vijayakumari are well known to Keralites and south Indians through dramas and films. Noted actor Mukesh is her uncle.
Neetha's sister Nathalia Syam, who is a film director and both sisters together have already made five short films, in which Neetha wrote the scripts and Nathalia directed them.
The duo's latest short film 'Lehenga' has been produced by Channel 4 and was nominated for the Best of British award at the BAFTA- qualifying Irish Prize. 'Lehenga' also found its place in Dadasaheb Phalke Film Festival Delhi, Kolkata International Film Festival, Cambridge Film Festival, etc.
Neetha's parents are Syamlal and Jayasree who are settled in London. Neetha, her husband Anand and their child Madhav lives in Coventry.
Neetha is also currently working on her first Malayalam feature film script 'Azure'.
She is also an internationally acclaimed cake artist. With the support of her husband, Neetha is running an online cake decorating school called 'Buttercream Petals' (www.buttercreampetals.com). Next year Neetha's cake designs will be published as a book by Search Press art publisher in the UK.
We wish Neetha all the best. Like Paulo Coelho said: "And, when you want something, all the universe conspires in helping you to achieve it."
CLICK TO FOLLOW UKMALAYALEE.COM