UK Charity of the Year 2019 Award for Lucy Mathen for fighting blindness in India
Friday 29 March 2019 6:42 AM UTC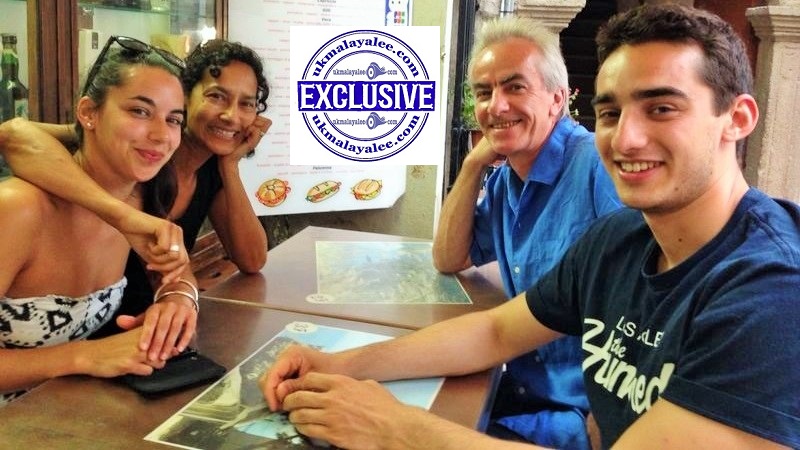 By Balagopal Kent
Lucy Mathen came to the UK when she was seven years old. Her roller coaster life journey is a phenomenal one. From being a renowned journalist she opted to become an ophthalmologist. And her aim was to find a lasting solution to the blindness problem in India's poorest area, Bihar state in North East India.
Today, her charity organisation Second Sight, has been awarded the Charity of the Year 2019 award at the Association of Optometrists awards, for their ground breaking work in this field. Second Sight works to eradicate blindness caused by cataract – the main cause of curable blindness in the world – and prevents blindness by training and working with local health professionals so that each eye hospital can provide the full gamut of eye services. The charity has also successfully raised awareness and understanding of Vitamin A deficiency in children – its interventional research project FAME -standing for Food, Vitamin A, Measles and Education – demonstrates that a concerted effort is needed to prevent childhood blindness. In Bihar, the majority of rural children are at risk from Vitamin A deficiency.
In an exclusive interview Lucy Mathen speaks to www.ukmalayalee.com on how it all started.
Lucy Mathen is from the famous Kandathil family from Thiruvalla in Kerala. The Kandathil family from Kerala are well-known for founding the Malayala Manorama newspaper and Lucy's father Captain KM Mathen was India's first Jumbo Jet pilot and her mother was an Anglo-Indian who served in the Royal Indian Navy during the Second World War.
After graduating in English Literature from the London University she began her career as a journalist and became the first British Asian TV reporter to appear on a network news programme in 1976. The programme was the BBC's John Craven's Newsround which at that time had an audience of seven million.
When asked on how a journalist like her ended up in the medical profession she explains: "I enjoyed about 15 years of terrific journalism (print, TV and radio). My last piece of reporting was from Afghanistan and Pakistan. We went with an all women camera crew to make Channel 4 documentary about women and children as the Russians pulled out of the country.
"During the making of this film, I interviewed an Afghan doctor who risked his life to tell me how his drugs-supply consisted of only out-of-the-date medications. I decided then that if I were ever in a war zone again I would rather be a medic than a reporter.
"Concidentally I had recently had my first child, daughter Leyla, now aged 32 and this had brought me into contact with the medical profession on a regular basis. I went to medical school at the age of 36 at St Georges Hospital in London having studied Chemistry A Level at night school. During my first clinical year (during which I had my second child Calum, now aged 27) I decided that I wanted to be an ophthalmologist".
In the year 2000 Lucy founded the charity Second Sight. The World Health Organisation (WHO) initiative Vision 2020 A Right To Sight, set a deadline of the year 2020 for the eradication of curable blindness worldwide. Unconvinced by the track record of global campaigns, Lucy decided that her charity would focus on one specific area and to make a massive difference. After a few years, the charity decided to focus on Bihar, which had the worst blindness in India. The global campaign has retracted its original aim – Second Sight still aims to meet its deadline in Bihar by 2020 end.
Second Sight started out by sending out volunteer eye surgeons to perform cataract operations. Now the 50,000 cataract operations that they fund each year is performed by highly skilled surgeons from Bihar itself. The charity is based in London and all those who go out to Bihar to help implement the frontline work fund their own travel. Every penny raised for Second Sight goes directly to the task of making the blind see.
On a question on why she set up her own sight-saving charity she said: "Because it became clear that a career in the media and being a doctor gave me a combination of talents that were perfect for such a task. I had covered humanitarian issues as a journalist and knew that often problems were relatively simple, but people made them complicated and that there was an awful lot of ego involved in the charity world. In addition I realised that India's cataract blindness problem was much simpler than most organisations led people to believe. The reason why there are so many blind is, in most cases, simply because 80 per cent of India's eye surgeons are in the cities working in private practice and most of the blind are in the rural areas of the poor northern states in India.
Today, Lucy comments, "from the beginning, we tackled the core problem head on. No amount of money or equipment can cure blind people if there are no eye surgeons. 18 years later, over 400,000 blind people can see, and most importantly, talented health professionals are remaining and working in rural and small town Bihar."
My partner of 45 years, Mark Rees is a software consultant and a trustee of the Second Sight. Our children, Calum and Leyla, designed the charity logo and installed the website.
What is your aim? To eradicate cataract blindness from Bihar by 2020 end and to hand over to the remarkable eye hospitals with whom we are currently working – they are the long term solution to Bihar's blindness problem.
What would be your advice for people getting involved in humanitarian work? "Listen to the people who are most affected by a problem – they are the experts, not those sitting around conference tables." Visit www.secondsight.org.uk to get in touch.
CLICK TO FOLLOW UKMALAYALEE.COM