This Keralite artiste's painting is now on a virtual exhibition competition in UK: View and Vote
Thursday 19 November 2020 8:00 AM UTC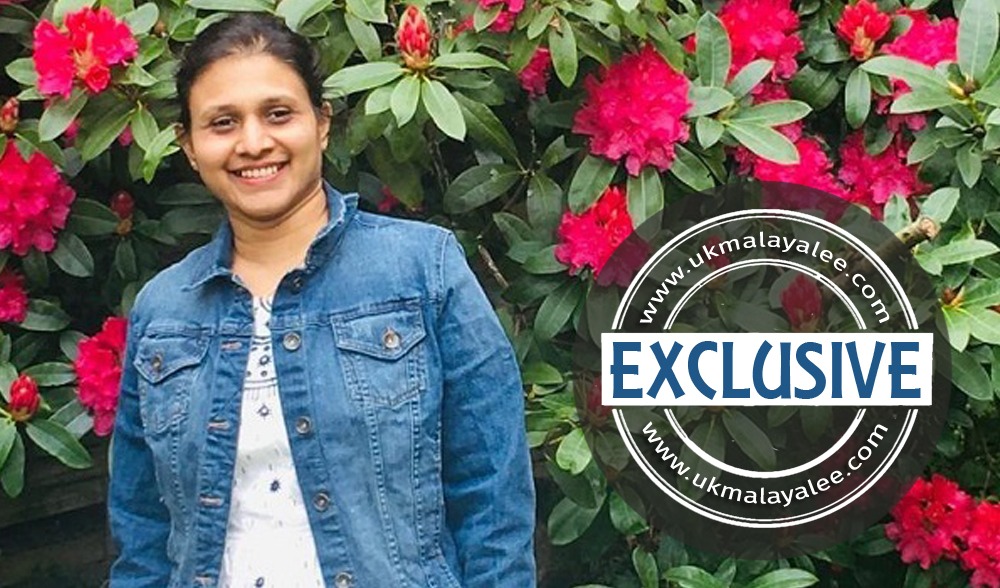 By A Staff Reporter
LONDON Nov 19: Painting is passion although doctor by profession for this noted artiste Jayasree Menon Pakiteeri, based in Macclesfield in Cheshire. This self taught artiste started painting early in life but could never pursue due to busy schedules of life. Now she finds more time to spend for herself and her passion.

Jayasree's painting 'Remembrance' is now featured in an art and death exhibition hosted by www.huunuu.com/art-and-death/. The gallery shows artwork from 19 different artists who have all interpreted the subject of death, dying, bereavement and legacy.
Visitors are requested to visit the rooms, learn about the artwork and vote for your favourite.
Jayasree is an ophthalmologist, working at Macclesfield. She lives with her family in Altrincham, Greater Manchester. Jayasree's husband is an Orthopaedician and the couple have two daughters. They are from Thrissur in Kerala and moved to the UK four years back.
Jayasree's paintings are all available for viewers on www.jayartgallery.com. 50 per cent of the sales goes to charity. Jayasree is a member of local art groups and takes part in local exhibitions. This is the first time Jayasree has put up her work for a virtual art competition.
Jayasree used to do portraits earlier but recently doing more of contemporary works and abstracts. Acrylic has always been her preferred medium. She would like to experiment and explore new styles, techniques and textures in her paintings which add to the depth of her works.
To celebrate the artwork, visitors are requested to vote for their favourite piece below the gallery. The winning artist will receive the honour of the 'Peoples Choice'. This will be announced on the 14th December 2020.
If there is a piece that interests you then all you need to do is click on the artwork and you will find out further information and access links to see the artists website and social pages.
If you are interested in purchasing a piece of art in the gallery then please contact the artist directly through their personal links.
Gallery closes on 28th November 2020. View and vote for your favourite here: https://www.huunuu.com/art-and-death/
Speaking about the painting Jayasree told this website, "In this hard time of the pandemic, being a doctor, I know that many people have mental well-being issues due to isolation and socialising restrictions. I decided to submit my artwork 'Remembrance' as an uplifting and inspiring art to all those suffering and with this painting I want to emphasise that we will soon overcome the dark phase with bright colours".
"I take inspiration from my travel experiences, places visited, people around me or my own home and garden. The subject could be related to nature or even my emotions, thoughts and mood at that particular time.
"I consider learning as a never ending process and I take every opportunity to improve my skills. Moreover, I don't like to restrict myself to any particular style and often explore different aspects and techniques"
CLICK TO FOLLOW UKMALAYALEE.COM