No immediate changes for overseas students in UK: Govt sets up commission to prepare new education strategy
Saturday 18 February 2023 6:34 PM UTC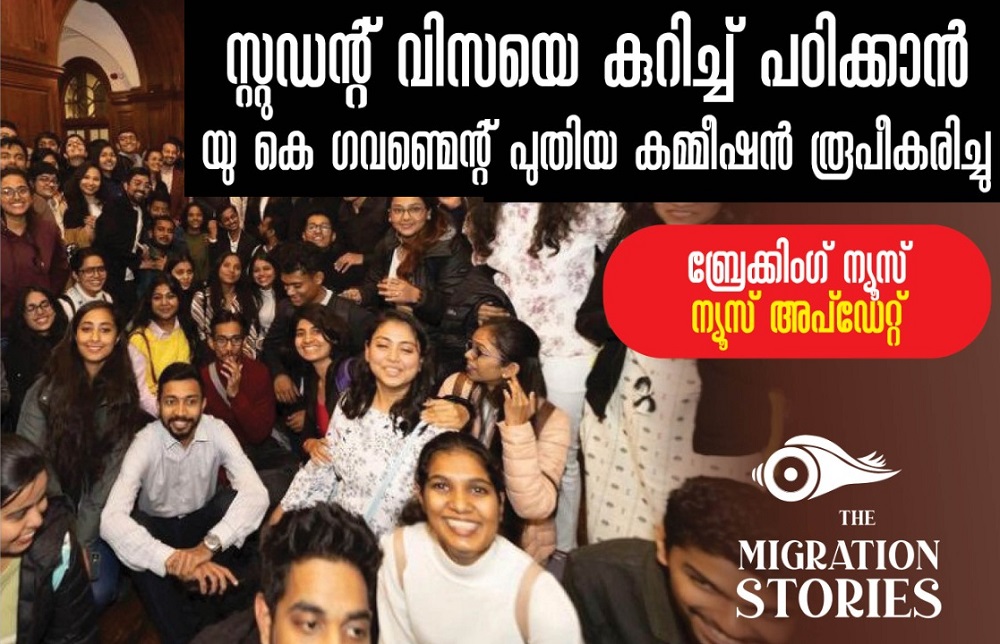 LONDON Feb 18: A new commission made up of education sector experts has been launched in the UK to help develop a new international education strategy that fully takes into account the many merits of overseas students in the country, of which Indians make up the largest nationality.

The International Higher Education Commission (IHEC), chaired by former UK universities minister and member of Parliament Chris Skidmore, has been created in the wake of recent reports of UK government plans to curtail the post-study work visa route and other measures to crackdown on student migration statistics.
The focus of the new commission, launched this week, will be to highlight the value of overseas students to the UK economy and society and also to make recommendations for a new 'International Education Strategy 2.0' that is made up of visa offers competitive with other worldwide higher education destinations.
"As far as India and the UK are concerned, we are at an extremely pivotal moment and we need to develop a futuristic partnership that focuses on each country's strengths and requirements, as equal partners," said Sanam Arora, founder and chair of the National Indian Students and Alumni Union (NISAU) UK, who has been appointed as one of the commissioners of the new panel.
"For instance, in the UK, we have serious challenges in finding skilled manpower from hospitality to healthcare. An enhanced immigration regime, which matches the need for talent, can create opportunities for Indian graduates who have studied in the UK to find meaningful work," she said.
Arora is joined by other leading education sector experts as commissioners, including former universities ministers – Lord Jo Johnson and Lord David Willets – as well as leading academics such as Professor Shitij Kapur, President and Principal of King's College London.
NISAU UK, the group that campaigned for years for a Graduate Route visa that offers international students the chance to stay on and gain work experience at the end of their degrees, wants to ensure the two-way benefits of such schemes are fully recognised.
"We know through our own research and experiences with Indian students the majority of Indian students would like to stay in the UK for some years to find meaningful work experiences before eventually returning home. This presents a wonderful opportunity for mutual benefit," said Arora.
"The UK's short to medium-term skills gaps can be plugged by providing a simplified education-to-employment system for Indians who have studied here. Upon their return to India, such highly trained graduates would in turn contribute significantly to their home nation by bringing in global best practices. It is such innovative skill and education-based partnerships that we hope to drive in the India-UK corridor," she added.
Since the Graduate Route was introduced, the number of Indian students choosing to come to the UK has increased multifold to nearly 120,000 Indians being granted study visas in the last academic year intake.
"International students are vital to the social and economic success of the UK and ensuring we remain an outwardly focused and globally engaged nation relevant to the world of today," said Skidmore, chair of the new panel who was behind the first International Education Strategy to set out targets to increase international student numbers for the UK.
"With a new strategy needs to come greater recognition that we must have a more granular and sustainable approach to international education – one that does not just treat students as numbers on a spreadsheet but delivers the best possible outcomes for every individual… with other countries outpacing the UK with more attractive post-study work visas, we need to wake up to the fact that international students are part of the solution, and not the problem, for future UK success," he said.
According to the latest statistics from the Office for National Statistics (ONS), Indians overtook the Chinese as the largest cohort of foreign students last year and the new Graduate Visa route, introduced in July 2021 and allowing for up to two years of post-study work, was dominated by Indians at 41 per cent of the visas granted.
Some recent reports have indicated that UK Home Secretary Suella Braverman is considering a clampdown on the route to cut down the post-study work offer. – PTI
CLICK TO FOLLOW UKMALAYALEE.COM