Keralite onboard Air India flight from Kochi to London Heathrow dies after cardiac arrest
Wednesday 15 February 2023 2:23 PM UTC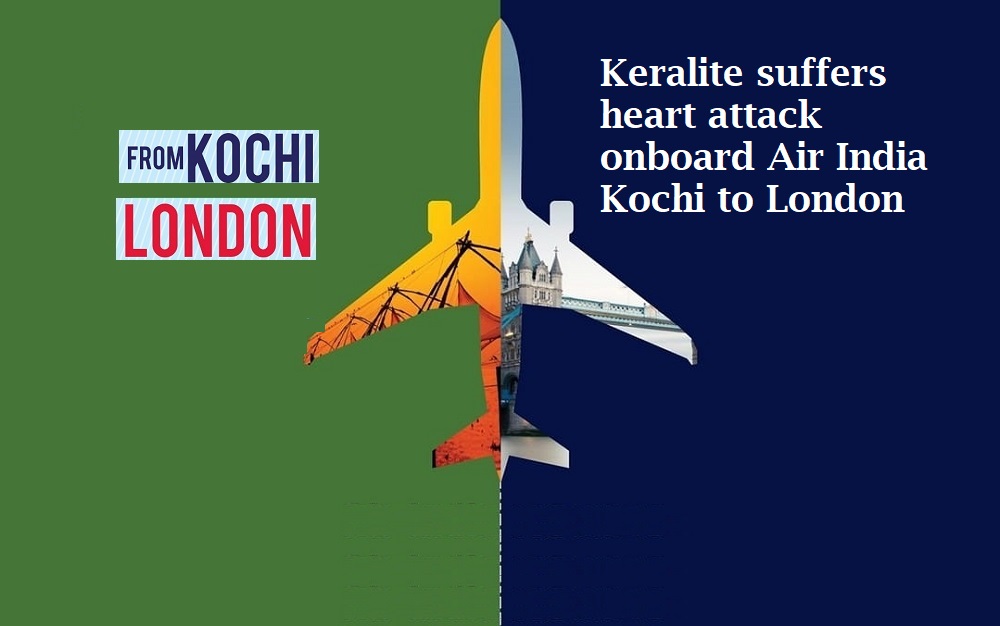 By A Staff Reporter
LONDON Feb 15: A Keralite who was travelling from Kochi to London Heathrow via Air India direct flight passed away following him suffering cardiac arrest while on flight, sources informed this website.

The male, reported as Dilip Francis George (68) from Ilkeston in Nottingham, was administered first aid by a doctor and a nurses within the flight and immediately after landing was shifted to a hospital.
Text messages were sent to Malayalee groups asking for details of this person's relatives in UK to be immediately present for him to be moved to a hospital immediately after the flight landed at Heathrow.
Message reached the person's relative who was waiting and he was rushed to the hospital but he passed away later, sources informed this website.
Dileep is from Muvattupuzha. He migrated to the UK from Kenya. He was previously living in Leicester. He leaves behind his wife and two children.
CLICK TO FOLLOW UKMALAYALEE.COM