Keralite Dr Jajini Varghese from London named Outstanding Young Person of the World 2020 in "Medical Innovation"
Monday 5 October 2020 6:51 AM UTC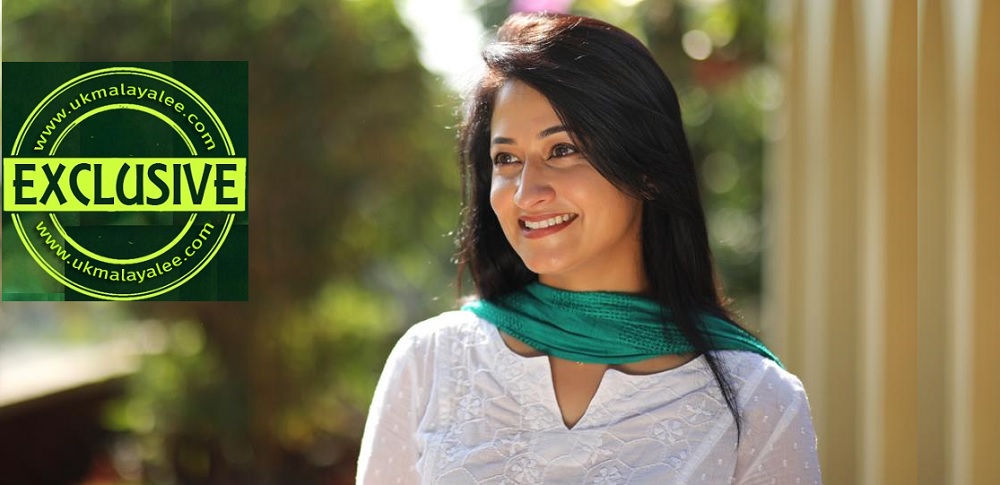 By A Staff Reporter
LONDON Oct 5: Dr Jajini Varghese, a Plastic Surgeon and Consultant in Oncoplastic Breast Surgery at Royal Free Hospital and University College London has been named the Outstanding Young Person of the World 2020 by the International Junior Chamber in the "Medical Innovation" Category. She is the only one out of ten individuals nominated from the UK, to win the International Award.
The International Junior Chamber honours ten "incredible leaders and innovators of the future" under the age of 40 from among those nominated from 110 countries who have made extraordinary contributions and accomplishments in various fields such as Business and Entrepreneurship, Politics and Government, Academic or Cultural Leadership, Contribution to children or World Peace, Medical Innovation, Scientific advancement etc.
The Award, which carries a citation and plaque is to be presented at the International Congress in Yokohama, Japan. Previous winners have included John F. Kennedy, Henry Kissinger, Gerald Ford, Howard Hughes, Nelson Rockefeller, Anthony Robbins, Benigno Aquino, Jackie Chan and Elvis Presley.
Dr Varghese is a Fellow of the Royal College of Surgeons in Plastic Surgery (FRCS) and a Member of the Royal College of Surgeons (MRCS). She is also on the Board of Examiners for the MSc in Plastic Surgery at University College London.
She completed her MPhil and PhD on the "Genetics of Breast Cancer" at the University of Cambridge on Full Cambridge Commonwealth Scholarships. Thereafter, her research has been to identify susceptible women with high breast density and to find out their genes associated with breast cancer. This led to the discovery of the ZNF 365 gene associated with breast cancer in collaboration with Harvard University and the Mayo clinic which was published in several academic journals including Nature. This genetic mutation which confers a higher risk in the carriers, is now used in microarrays worldwide to identify women with a genetic predisposition for early detection, prevention and prophylactic treatment of breast cancer.
With advances in diagnosis and treatment, a large number of women are living beyond the initial diagnosis of breast cancer. Her aim now, as a plastic surgeon, is to restore the quality of life of such women who have survived breast cancer. As an Oncoplastic Surgeon, she focuses on cancer resection and immediate reconstruction using implants and autologous tissue, fat grafting using stem cells and body contouring surgery thereby restoring feminine form and quality of life. She is one of the few surgeons using advanced DaVinci robots and Raman Spectroscopy in surgery.
Dr Varghese is constantly involved in medical innovation. During the recent COVID-19 pandemic, she was instrumental in making sure that her breast cancer patients did not suffer by setting up virtual clinic using video techniques. As the NHS opens up to more female surgeons, Dr Varghese has been utilising her position to lecture on the UCL Athena programme to encourage more women surgeons.
Dr Varghese is also passionate about helping every individual to reach their dreams. She says that the, "Availability of health care should be a universal and a basic right". Realising the need for doctors in rural areas, she was instrumental in setting up EMET Scholarships in India seventeen years back, offering scholarships for Indian medical students, who at the end of their education are asked to spend up to two years in an area of India lacking medical care so that they can reciprocate what they received through the scholarship in the service of the needy in their country.
Asked about her success, she replied, "I am only an ordinary individual with an extraordinary urge to succeed and to alleviate suffering. I count excellence as the eventual result of a continual striving to do better. I count myself fortunate to be healthy, to love what I do and to be able to help others. Cancer will not defeat. We aim to restore people and lives. I can only search for the answers and heal the external scars but ultimately only God can heal the mutilations caused by breast cancer."
Dr Varghese has won several other prizes during her career including at the Association of Breast Surgery Conference, Manchester, First Prize at the UK Radiology International Congress, Manchester, First Prize for Best Research at Addenbrooke's Hospital Research conference, Cambridge and at the Raising Standards Research Conference at QE Hospital, London. She was also chosen to attend the WHO Graduate Programme in Geneva.
She has presented her research at Kings College London, University of North Carolina, (USA), Duke University (USA), BAPRAS London, NIHES, Rotterdam, European Genetics Conference- Amsterdam, The American Thorascic Society, The International Cancer Imaging Congress and The Wellcome Sanger Institute among others.
During her free time Dr Varghese is a trained Indian classical dancer and painter and has won several prizes throughout her career. She lives with her husband and two children in London.
CLICK TO FOLLOW UKMALAYALEE.COM