Keralite couple tells us about how migrant life is in Finland which was voted happiest country in the world
Tuesday 6 July 2021 7:06 AM UTC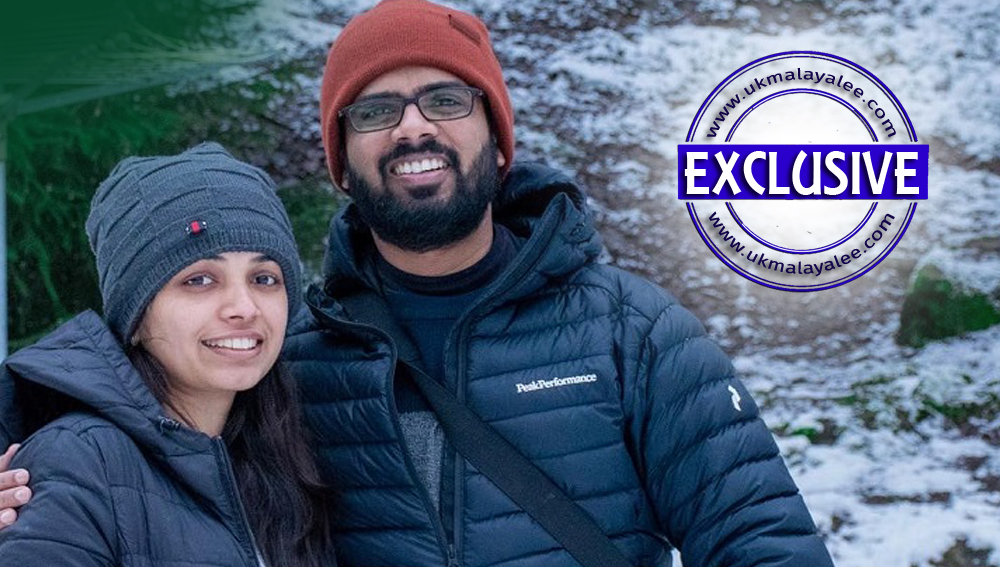 Aju Krishnan and Arya Balu, living in Tampere, Finland, tells us about how migrant life is in the happiest country in the world. Aju and Arya came to work as engineers in Nokia as part of its R&D in the 5G mobile networks. The couple hail from Haripad; a small village in Alappuzha district of Kerala. Before coming to Finland, both were working as engineers in MNCs in Bangalore, from where they migrated to Finland to work with Nokia. 
Moi kaikille Suomesta. Hello to everyone from this beautiful Nordic country called Finland. You all might know it for being in the news recently for being voted as the 'Happiest country in the world' four times in a row, as well as for the bold proposal for a 4-day work week, and probably even for it's beautiful and smart woman Prime Minister Sanna Marin!
Also known by the sobriquet "The land of a thousand lakes", Finland is situated in the North- Western Europe wedged between Russia and Sweden. It has a population of a mere 55 lakhs. The erstwhile mobile phone giant Nokia spread the country's fame world over (though Nokia has shifted its focus from Mobile phones and has become the world leader in 5G mobile networks; and will be implementing 5G in UK and India soon). Several other Finnish products like 'KONE' lifts and 'Angry Birds' game have been influencing our lives for long.
Who migrate to Finland now?
Students coming to study in any of its world class universities, Technical specialists recruited to Nokia, and other technology companies, people coming to work in Chinese and Nepalese restaurants and the people working in Asian stores comprise the major share of Asians in Finland. Indians are a minority in Finland. The Keralite community is really small which count only in the 100s now. In my present city, which has 2 lakh residents, I know only about 50 Keralites.
Other immigrants are majorly from Africa, West-Asian nations like Iran, Iraq, Afghanistan etc. There are also Muslim refugees who entered during the European refugee crisis. But they all live in harmony as the Finnish immigration agency makes sure only the people without any criminal history enters Finland and the near zero corruption in Finland makes sure it always holds – no official will close their eyes for you in exchange for a bribe.
The Keralite perspective
The positives:
 Laid back and relaxed life: The Finnish labour laws are very strict and personal lives and well-being of workers are given utmost priority. The work day is 7.5 hours excluding lunch, and for 5 days. Any company is bound to provide it's workers occupational healthcare, paid sick leaves, a month of vacation in summer and a week in winter and flexible working hours to meet personal and family commitments. Weekend works, overtimes etc cannot be imposed, unless the employee agrees. Managers are required to send people on forced vacations if they are working more than required hours!
 The work culture: Finns are happy because they only do the job that they enjoy and are passionate about. So, when you join them, you automatically have a great workplace with hardworking, passionate and welcoming people. Respect for other's privacy and other's family life are built into the culture. Work from home
 The people: Though most Finns speak fluent English, they might not be willing to talk as they are an inherently shy lot. And it is to the extent that it's easy to mistake their shyness for their arrogance! But I've known them to be friendly and ready to help. There is no superiority complex or arrogance. I've heard many apologise for their poor English; whereas they were far better than mine.
 The Education system: This world-renowned system helps to nurture wholesome development of kids into productive individuals. There are English schools for immigrants too. Day care centres take care of the kids if both parents are working.
 City and transportation: Well-planned cities and public transportation means that any address can be easily reached by bus. Bigger cities have trams in addition to the bus services.
 Safe and corruption free: Theft, murders and kidnappings, frauds etc are seldom heard.
 The beautiful nature: The lesser population density means lots of pristine forests, lakes and rivers, and hills for everyone to enjoy. Northern latitudes can see Northern lights (Aurora Borealis) in winter nights which is a really beautiful sight.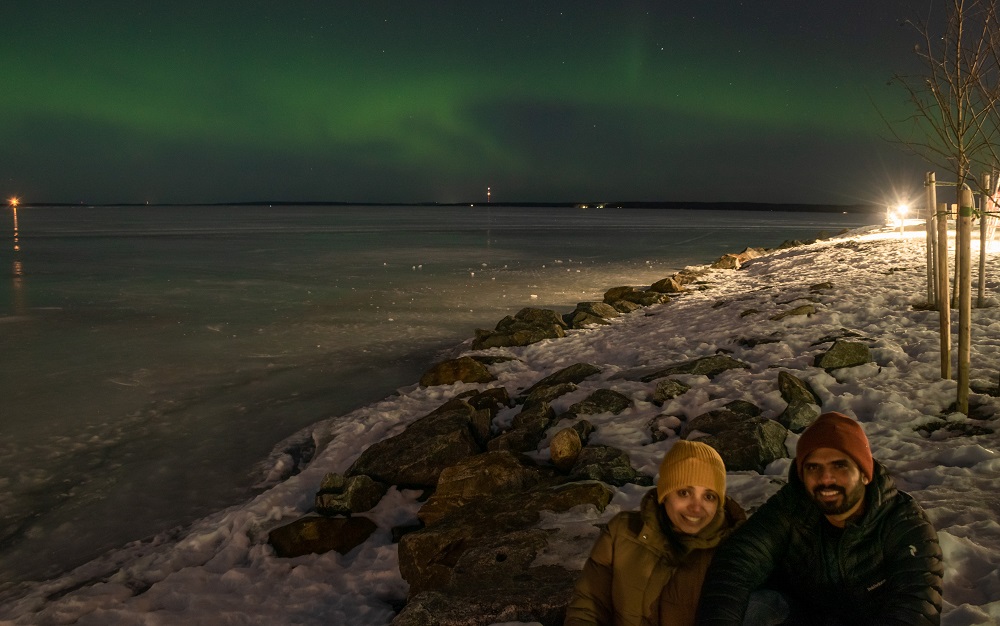  The language(!): This could be an astonishment because though Finnish is in the list of the world's top 5 notoriously difficult languages to learn, they use the same script used by English. So technically, a person who can read English already know to read Finnish. That's good for starters if you imagine having to learn the whole Mandarin characters before you can even read the first word.
The negatives
 The winter: Because of the near-Arctic latitudes, Finland has long and harsh winters. November to March is winter where the temperatures can plunge to -20 degrees in February. The daylight also varies, shortest day is just 6 hours long on the winter solstice in December. Winter is the most difficult part of life in Finland that Asians find most difficult to adjust. At the same time, Finns enjoy winter by engaging in activities like skiing, ice skating and hiking. So, after few winters, even immigrants should be able to cope the winters.
 The Language: Finnish is notoriously difficult to learn, 1 year of fulltime learning can get you to level C1 (meaning partially proficient in reading, writing and speaking). Native fluency may be almost impossible to achieve. So, a major portion of non-technical jobs is closed to immigrants. That said, I see that many immigrants speaking Finnish to the natives and working in shops, restaurants, pizzerias, food delivery etc.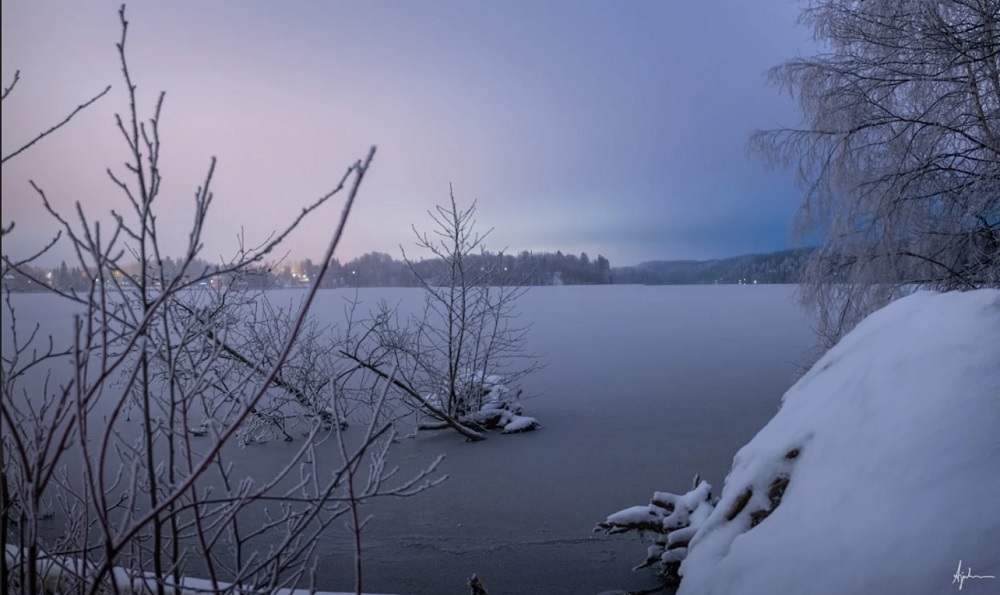  Job-search maybe difficult: Many companies carefully consider before offering the job to a foreigner. But cities are opening up, and as more immigrants arrive, more English-speaking jobs are opening up.
 Higher Tax rates: The Nordic countries are welfare states and are known for the steep tax slabs. Hence the take-home salary is lesser. The Finns are happy about it because the state takes care of their other needs like healthcare, education, old-age pension etc.
 No excuse for being late: Everything works by prior appointment, and nobody likes you being late, be it snow or shine.
 Travel: The flights to India are less, most of them have multiple stops. And the charges are higher too. So, a trip to India, or bringing family to visit Finland will be an expensive affair.
Finland, or any other European country for that matter, needs some time to get accustomed to. Being a non-English speaking nation, the process of assimilation into the society is slower. There has been reports about the anti-immigrant sentiment, and reluctance to employ outsiders, which I must admit, is true to a certain extent. But, in theory, no country would be an immigrant friendly country.
If you work hard to fit in by learning their culture and etiquettes, as well as put an honest effort at learning the Finnish language, you are very well greeted by the Finns. And if you dress like a Finn, then you are set for the cold too! Patience is the key here.
We too had our tough time in Finland trying to cope with the cold and dark, as well as the language. Luckily google translate was there to help, and at workplace, we got enough time to settle down. Nokia's relocation package was generous and was designed to give us same standard of living as we had in India. For students this will be much easier as they will have many classmates from Finland and they help generously. With help from colleagues, a lot of reading and exploring, we could find out what suited us. Now after 2 winters in Finland, we are grateful to this nation for hosting us and giving us every opportunity to live a meaningful life.
CLICK TO FOLLOW UKMALAYALEE.COM