Love, marriage and quarantine at the time of Covid in UK: Keralite girl reminisces moments of joy and pain
Tuesday 6 July 2021 6:58 AM UTC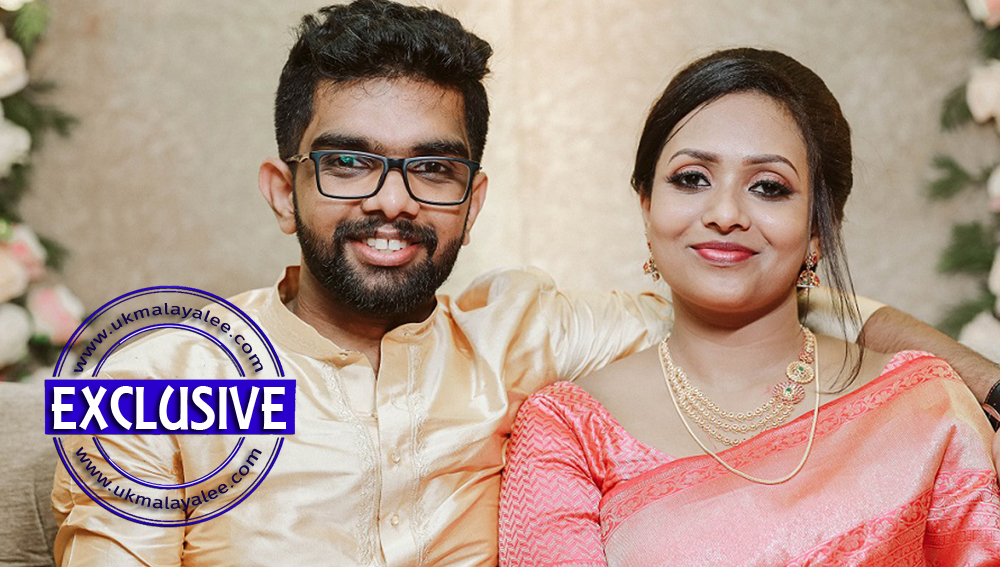 By Sandra Xavier
Blinded by love, Akhil and me decide to get married during the time of the pandemic. With international lockdown in different countries, varying quarantine rules and top of it Covid not yet subdued we made the big call to get married.

We decided for our four years' of relationship to come to a fruition during the time of the pandemic. Was it a wise decision? Or were we, as lovers, couldn't see the pretty follies that we were committing.
Akhil was in Canada and me in the UK. Different international travel rules and quarantine rules were awaiting us but we took the plunge as thus was our desire to see each other after such a long wait due to the pandemic. Never gave a thought to what our relatives would think for such a move at such difficult times.
Akhil booked his flight from Canada after following all the mandatory tests required to make an international journey. I began my preparations for the onward journey from Belfast to London Heathrow on May 2nd. After several hours of wait in London and Delhi I reached Kochi on May 4 at 8pm. Akhil reached on 5th May at 2am.
Was it a surprise or shock, Kerala announces complete lockdown on 5th May 2021. Akhil and me parted ways to isolate at our own homes for the next seven days. We kept in touch over the phone. Promised each other to take extra care to keep safe by following Covid rules and keep away from Corona.
On the eight day I had my Covid test at a government hospital. It was a horrible experience as I could see both symptomatic and asymptomatic people arrive for the test without any precautions or social distancing and no one using sanitizers.
I felt too bad, even in middle of this pandemic crisis people are not aware and with very less facility. And it was on May 12 International Nurses day. It was unbearable so I notified the respective Health inspector who promised to take appropriate actions. Thankfully my Covid result came Negative. I anxiously awaited Akhil's call for the results of his Covid tests. Luckily that too came Negative. It was a sigh of relief as we could move to the next stage.
Pre-marriage courses were online so we were able to get that course done while we were quarantining. Finally it was all arriving to the marriage. Govt rules allowed only 20 people as Kerala was reeling due to the Covid pandemic. Akhil and me struggled to manage the list of invitees for our marriage. We hope they would all have understood our travails.
Finally our marriage was solemnised on 24th May after receiving special permission from our diocese to conduct marriage without engagement function. Life was tough with lockdown still on.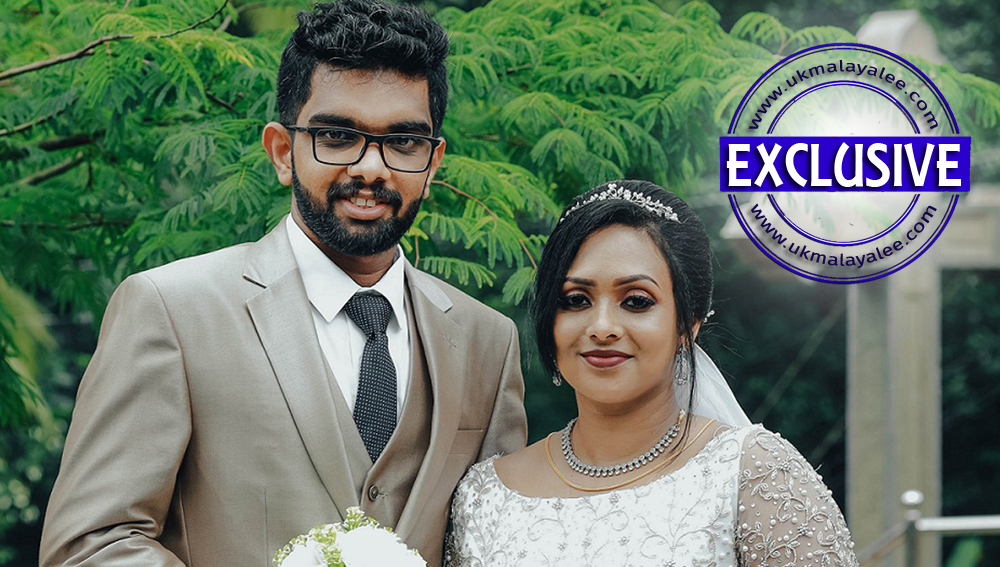 We decided to put a halt to our celebrations and start efforts to get to where we belong. Thus I began making calls to obtain visa for Akhil and me to fly to the UK. It was our dream to travel together to the UK. But fate played truant. I was not able to get Akhil's documents finalised as all government offices were closed in Kerala including Passport Seva Kendram and Visa offices. So there was no option to apply for his visa.
I tried to extend my leave but I couldn't. Until the last minute we tried and finally I decided to return to UK alone. As per rule I booked a hotel for 10 days of quarantine after arrival in UK and paid £1,750 for it.
My flight was from Kochi – Delhi- Heathrow. I reached London airport around 6.30 in the morning. After all procedures we started our journey to hotel around 11.30 morning reached out hotel at 3.30 afternoon. They dropped several passengers at different hotels and took a long time at each hotels. All the passengers in that bus were really tired and exhausted and haven't eaten anything from morning.
Our hotel was the last one and finally reached there. The hotel said that there was no lunch available for that day because the lunch time had already passed. So we just got only dinner for the day. Had my Covid test done on the second day and came Negative.
Hotel service was really poor and staff were less approachable. There was too much time delay for all services.
Covid test was done again on 8th day and came Negative. I assumed that the hotel management would drop me off to the airport to reach my next destination. But they said they only provide a single bus service at 9 am from the Hotel to Heathrow airport. If needed I can use it or need to book a taxi by myself. Fed up with it all I decided to take my option to travel on my own.
I have safely reached Northern Ireland. I am awaiting Akhil too to join me. My only worry is that he too have to go through the whole quarantine process. But then it is all worth the wait as we will be together for ever again.
CLICK TO FOLLOW UKMALAYALEE.COM