Businessman and former Indian High Commission official T Haridas passed away
Wednesday 24 March 2021 7:00 AM UTC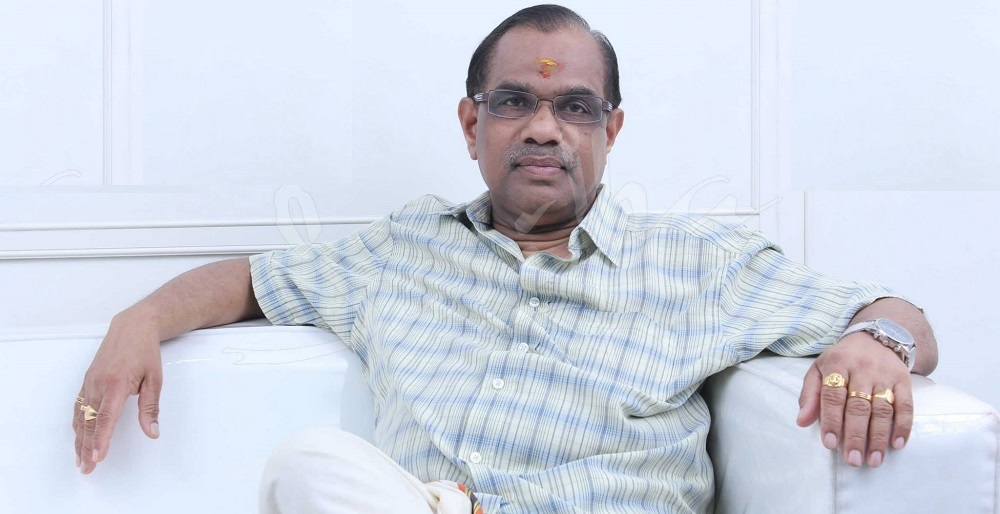 By A Staff Reporter
LONDON March 24: Managing Director of Kerala Group of Restaurants and former Indian High Commission official Thekkumuri Haridas (69) passed away early hour of this morning at the St George's Hospital in Tooting in London, close family sources informed this website.
Haridas, from Sutton in Surrey, got admitted to hospital on Saturday as he wasn't feeling well. However, his condition didn't improve and he passed away at around 1am this morning (Wednesday 24th March 2021).
Speaking to this website OICC colleagues in the UK, KK Mohandoss and Mahesh Mitcham reached the hospital and condoled the demise of their dear friend. T Haridas was the Convenor of OICC UK.
Information received from within the hospital weren't good after Monday as Haridas was put on ventilator due to breathing difficulties.
Haridas leaves behind wife Latha and four sons. Haridas is a native of Guruvayur and Latha is from Thiruvananthapuram. First son Vaishak, after doing business management, has been looking after the family business. Second son Vinod is a teacher by profession and Head of Maths and a noted dancer. Third son Nilesh after graduation is in IT profession and fourth son doing his studies.
T Haridas served within the Indian High Commission in London for nearly two decades where he was instrumental in helping out numerous community members who approached for assistance.
T Haridas also served as member of the Loka Kerala Sabha.
T Haridas was behind the formation of the London Hindu Aikya Vedi, which is working towards the realization of a Guruvayoorappa Temple in London.
He was also a go-to person at the High Commission as he became a link between the UK government functionaries and the India government rules pertaining to immigrants matters.
Communities faced several challenges when they have to run from pillar to post when an officer from the Indian High Commission would ask them to complete application forms, obtain certain documents from the local government agencies or other departments. In such scenarios Haridas, the former senior administrator within the Indian High Commission knew how to assist the community and bridge the gap between requirements by India government and for the community who are residents here.
Apart from being an official at the Indian High Commission, T Haridas was a noted figure who promoted Soorya Festivals in London and Europe and has been an ardent and keen promoter of Kerala Tourism in London. During his tenure there he has helped hundreds of Malayalees in times of distress in foreign lands and had received several accolades for this.
CLICK TO FOLLOW UKMALAYALEE.COM