Keralite doctor in UK releases book reminiscing life of aspiring doctor from rural village (Launch Video)
Monday 3 May 2021 8:04 PM UTC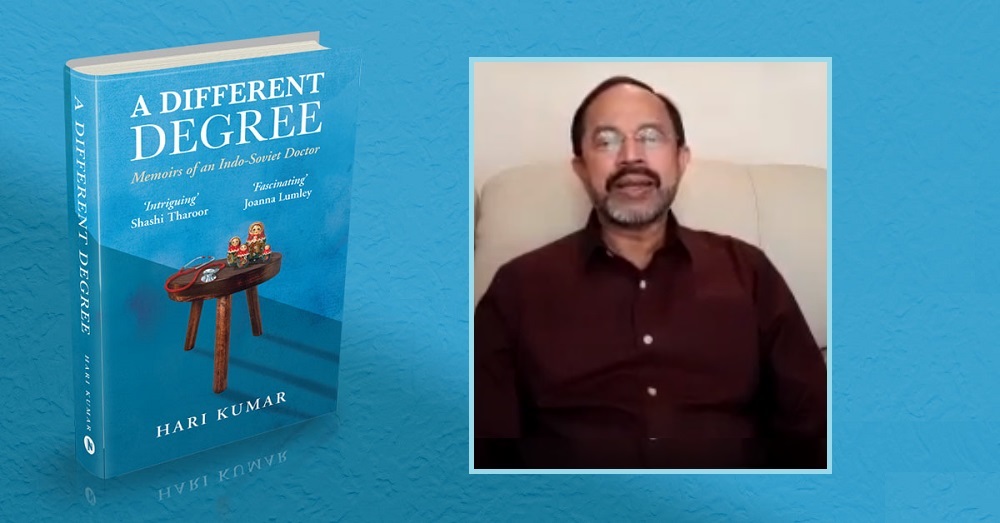 By A Staff Reporter
LONDON May 3: A Keralite Consultant orthopaedic surgeon from Doncaster in the UK has released a book titled 'A Different Degree'. The book chronicles the life of an aspiring doctor from a rural village in southern India.

He goes to Moscow in the early Seventies at the height of the Cold War to study medicine. It was all a new experience for Dr Hari Kumar who was born and brought up in the idyllic village of Sasthamcotta in Kollam district of Kerala.
Hari vividly portrays his experiences of learning the Russian language, facing the notorious winter and later rotating through the different disciplines in medicine. With interesting insights and encounters narrated with humour, 'A Different Degree' is an engrossing and fascinating read.
The book was launched on 1st May 2021 through an online event.
The author shares his experience of getting to know the common people of Soviet society, about whom the outside world knew very little of. Hari describes the culture, habits, joys, frustrations and dreams of the people of the USSR at great length.
His experiences in Russia were exciting and life in Moscow, eventful. The book will entertain and enlighten, make you laugh and cry and most importantly, inspire you.
In 1980, Hari left the USSR. He is now a consultant orthopaedic surgeon in Doncaster in the UK. His area of expertise is complex hip surgery.
Hari left Moscow, but Moscow was never far from his mind. Three and a half decades later, he attended a reunion of his medical school batch in Moscow. By this time, the USSR was history and Moscow was the capital of a different country -The Russian Federation, with a different social system – capitalism. The nostalgic reunion was an exciting, memorable one and an eye-opener.
A seemingly simple question lingered in Hari's mind – 'Was life better for the common man in the socialist USSR or today's capitalist Russia'? In this book, he digs deep to find an honest answer to this tricky question.
Shashi Tharoor, Indian writer and politician, pens down his thoughts for the book as 'The book is a fascinating story of life as a foreign student behind the iron curtain, told with warm empathy'.
British Journalist, Bridget Kendal MBE, wrote: 'This book is a vivid and very personal memoir of a country that no longer exists. It brings back many memories of student life back in the USSR'.
There's never a dull moment in this riveting autobiographical saga which keeps you on edge as much with its quaint encounters, engaging depictions and memorable anecdotes.
'A Different Degree' by Hari Kumar is now available on Amazon, Waterstones Flipkart and the Notion Press online store. Grab your copy now!
CLICK TO FOLLOW UKMALAYALEE.COM