Read Tejas' account of his journey with his pregnant wife on the repatriation flight from London to Kochi
Monday 22 June 2020 5:40 AM UTC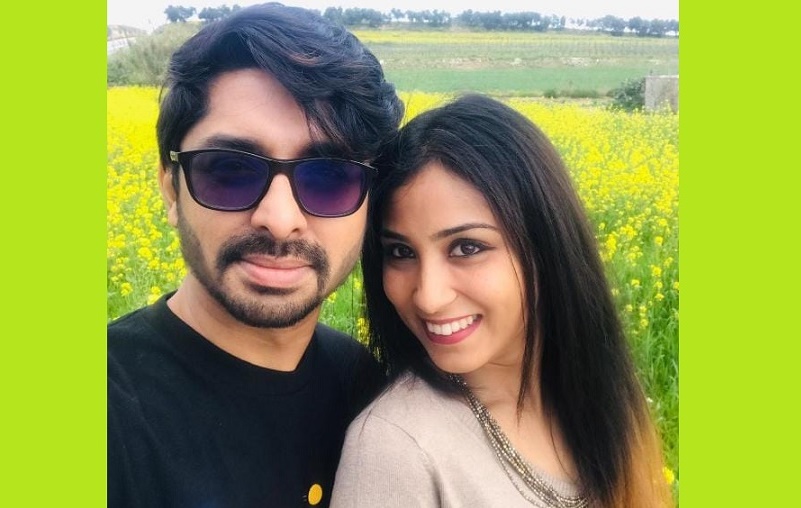 LONDON June 22: Tejas and his wife Deepika finally managed to secure a place on the Vande Bharath Mission repatriation flight from London to Kochi on 18th June and has now reached Kochi and is quarantining. Tejas recounts his journey with his pregnant wife during these difficult times. Tejas is from Kannur and his wife Deepika is from Palakkad.
For those not wanting to read my emotional tirade, please skip to the different legs of the journey.
I had picked up Adrian Tchaikovsky's "Children of Time" few months back, hoping to read it over the next few days but something amazing happened. My wife announced that we were going to be parents, the mix of joy, apprehension and uncertainty, all was something new and unprecedented.
6 months later, all that was forgotten in the debilitating pregnancy condition that my wife is suffering from called Hyperemesis Gravidarum (google it). It's an exhausting condition causing constant nausea, severe weight loss and inability to keep down food and water.
Constant hospitalization, excessive medication and a whole host of other annoying pregnancy symptoms, meant that she needed care more than I could manage, esp with a hectic job.
Add to that the whole COVID situation, which was the final nail. I decided to make a completely rational (irrational to a lot of my friends and colleagues) to travel to her parents in India on the repatriation flight.
So started the cumbersome process to register through Indian High Commission London (HCI), get the tickets and start an eventful journey. The multiple issues with the repatriation flights are well documented on Twitter and need no further dissection here.
In the midst of this, I came across a Whatsapp Group "Malayalees Stranded in London" run by Anoop and Sanjay, which ended up being the emotional and logistical pillar for a lot of malayalees in London who wanted to return home.
Sanjay's blog for an earlier experience of one of their journeys and selfless support they and countless others provided (https://medium.com/@sanjay.menon/my-experience-on-an-repatriation-flight-to-india-from-london-73ca18d71039).
After multiple attempts to book, blocked payments (which were finally refunded), some intervention from the HCI meant that I could finally get on a flight to Kochi. An added complication was that I had a pre-scheduled ultrasound scan for my wife on the same day, hours before I was due to fly.
Since the flight was booked last minute, I couldn't reschedule but I had to attend to understand the health of the baby before travelling. Given her medical condition, there were risks.
I had to plan the day out to the letter, had to travel to the hospital for a scan, drive through central London to get the airport by 3 and at the same time, ensuring I go slow to ensure my wife doesn't get further sick. Seemed impossible.
I was always of the opinion, good friends were just as important as the family you grew up with, they were in fact family. One friend of mine ensured our luggage reached the airport on time, meaning I could take my wife to the hospital and get her comfortably to the airport.
Another friend ensured I was stocked with home cooked food to ensure we could make it through the journey. Their love ensured we had less stress than we would have otherwise.
For those wondering, I didn't get to attend the scan but my wife's beaming face gave me all that I had missed, the baby was fine, we got to know the gender and I was a happy man.
Children of Time is a fictional novel on human exodus from our devastated planet, it felt a weird title to carry esp. given my extremely brave wife was carrying an unborn child one home to another. Armed with vomit bags, packed food and newfound hope I reached the airport.
I have documented the journey below for those who are yet to travel. A word of caution, travel only if you must esp. if you are suffering from some medical condition that requires support, as its an extremely tiring journey.
Leg 1 of the journey — Getting to the airport and checking in
The only easy part of the entire trip is the drive to the airport from anywhere in London.
Make sure you take the motorways as central London traffic is horrendous, so there is a likelihood you will be stuck in traffic and not able to make it to the airport on time.
At the airport Terminal 2, we were required to queue on Level 0, where we were sent to the check in counter (Level 5) in batches. For those arriving at the departure terminal drop off point (Level 5), please be aware that there is a long queue at the lifts to get down to Level 0 (lifts are painfully slow).
If you are parking at the short stay car park (Level 4), then you need to get to Level 0. Again, lifts are slow and people had to wait 15 mins to get to the required level.
Finally, at level 0, the queues can take more than 1.30 hrs and check-in opens only 4 hours before, so take into account all these delays when you arrive at the airport.
For those needing wheelchair assistance, please call Heathrow assistance, 10 mins before arrival at the Departure drop off/short stay car park to ensure the team can arrange the wheelchair and pick you up.
They will take you to a host area on Level 5, where you wait for the check in counter to open. Once the counter opens, they take you to the check in, post that onward through security and finally, to the priority seating area near the gates.
Once the boarding starts, they will again take you through to Gate and priority check you in to the aircraft. Please be aware that they will ask for documentary proof for your condition to request special assistance.
Please ensure you have booked through the airline, you can call their customer care number and ask for wheelchair assistance for the journey. This is especially important which will become apparent later.
Check in was not as bad as we thought, they were not as strict about the 1 handbag rule and also weight limits. Cause my wife was pregnant and had a medical condition, we asked for good seats or seats where we had the middle seat vacant so we could stretch out.
But all they said was try on the aircraft and gave seats at the back. Considered business class seats for ~£600 but felt it was not worth it.
For pregnant or people with disabilities, please carry a "Fit to fly" certificate, you generally get it from your GP or A&E.
If you don't have it, you will have to explain why you don't have it. They didn't refuse travel to anyone, but can be stressful and dependent on the staff at the desk.
For OCI card holders, you need to prove you have a reason to travel with additional proofs, such as for medical conditions, death certificate copies of relatives etc. Since my wife was pregnant and an Indian passport holder, it was blindingly obvious.
At the gates, there was a thermal check done by the staff and a flimsy gown provided to middle seat passengers to ensure they comply with Govt. guidelines. I didn't see anyone get refused travel due to high temperature.
We were also provided 2 copies of COVID-19 undertaking/declaration form each to fill, to be handed over at Kochi airport.
Leg 2: Flight from London Heathrow to Delhi
Despite the stigma for flying during COVID times, the flight was quite uneventful.
We were greeted by Spacemen/Spaceladies in full PPE gear and guided to our seats. Each seat had a closed plastic bag with 1 snack box and 1 dinner box. We were also provided a visor, mask and 4 sanitizer sachets.
The food was extremely basic and stale, but to be expected from repatriation flights. Due to kindness of our friends who packed sufficient food for us, we only drank the water that was provided.
The last 5 rows were kept empty to protect the staff. We asked to be moved to one of the rows, due to my wife's illness and were allowed. But others were asked to sit in their seats and not allowed to change seats.
The staff were extremely supportive with whatever info they had, for those with illness, they helped in whatever way they can.
Toilets, as in most aircrafts, are the bane of any travel, not really clean after a few uses and no mechanism to clean as well. So, please try to use as little as possible.
PLEASE don't steal the hand sanitizer bottles in the toilets, as we saw one lady make off with one, my wife had to wash hands and use the hand sanitizer we carried. Please be kind to other passengers.
Before you ask, there is no onboard entertainment plus you will have to suffer the ignominy of a bright screen that you can maybe turn off (as I found out, mine was defective)
The journey was roughly 9 hours and then, it all went to chaos.
We were told that we would need to disembark, collect our luggage and head to security for immigration.
Leg 3: Delhi airport security check and transport to gate
Contrary to what we were told onboard, we didn't need to collect baggage and do immigration, but we need to do security check and get to the terminal for feeder flights.
Neither the onboard nor the ground staff had the full information. Almost as if they had compartmentalized the info and only provided details on a need-to-know basis.
This was very chaotic as there not enough staff to really guide the clueless passengers who were going with the flow.
At the security desk, there were really long queues with quite minimal bag checks, not the full metal strip down version at the Heathrow airport. The walk end-to-end is over 1 km. The security check didn't start until much later, they were dealing with the ladies first and then the men.
So, there was no point in being the first in the queue, so please take your time to arrive at the Security check, esp if you are elderly or with kids.
At the gate, there were 2 coffee shops open with reasonable prices. They also accept international cards (Thanks Monzo).
Leg 4: Delhi to Kochi flight
By now, we were seriously thinking what other surprises were in store and whether the flight was to Kochi itself or drop us off somewhere else. Anything could happen.
But nothing big did, we boarded the flight with no temperature check and staff with similar gear guided us to our seats. One snag, our seats were changed to sit separately, my wife given a window seat, god knows what they were thinking. Anyways, we got fellow passengers to help and sat together.
There was a plastic bag again with some snacks, cheese sandwich and water for the journey. Those provided the gown in the previous flight have to carry them to this one, as your seats are allocated accordingly, and middle seat passengers need to wear protective gear.
The journey was over 3 hours with the wait at the parking bay for us to get clearance to disembark.
Leg 5: Kochi airport immigration, health check and taxi
Markedly different from Delhi airport in a number of ways.
Thermal check was done and the declaration forms we filled earlier were stamped and the carbon copy was provided to us.
Immigration was fairly quick, with the usual procedures followed and sufficient staff to ensure smooth processing. For OCI holders, we had to fill the foreigner disembarkation form (issued on the flight) and hand over at immigration.
Duty free was open and there was the option to pick and pay. After selecting what you want, they give you a token to checkout counter to pay. Be aware that once you exit this area, you can't come back to the duty free area.
Security check and baggage collection were fairly smooth for those whose bags were delivered. For a number of passengers, Air India had lost their baggage and they had to wait hours to either get hold of them or leave with the assurance from the staff that the bags will be delivered the next few days.
Thankfully, my wife had the foresight to mark our bags with blue tags, so that we could spot our luggage easily and most importantly to prevent other passengers from mistakenly making off with our bags.
Post collection, we arrived at the counters for money exchange, sim card provider (Airtel) and banks (Federal and SBI). There is also a South Indian bank ATM at the exit, but they charge a hefty fee for international cards.
We were then received at the COVID 19 Jagratha desk, where we had to hand over the copy of the declaration/undertaking form, we were asked a few questions on where we are going, info provided on the form is correct etc. We were issued Exit pass for our preferred exit routes.
For those needing prepaid taxis, there is a queue to provide the exit pass and pay for your taxi. They will ask the details of your destination and then issue a printed ticket with taxi registration number to exit the airport.
Again, they accept international cards, so used Monzo and was charged the Mastercard exchange rate, which was better than what the exchange counters were providing.
At the exit, there is a police counter who will confirm your destination, no of passengers and what route you are taking to reach your final destination.
For those with private hire / parked own vehicles, passengers were asked their vehicle registration numbers and were allowed to leave the airport.
Similar police counter checks, the parked vehicles keys should have been handed over to the police counter, for you to collect. Private hire drivers need to quarantine as well, unless you use one of the recognized agencies who use double chambered vehicles.
For those being taken to institutional quarantine, they were taken to the buses for their respective districts and quarantine facilities.
What really surprised me was the wheelchair assistance fellow, refused to take any tips. Faith in humanity restored.
Leg 6: Taxi to final destination
For those choosing institutional quarantine, it was a tough bus journey and I was told that people didn't receive clean rooms and better facilities promised at the information desks. While others did, so its very subjective and at the discretion of the respective districts.
An easy one for people going to home quarantine, for us it was a nightmare as my wife was very ill by this time and throwing up quite a lot. Coupled with the fact that the driver thought he was auditioning for Fast and Furious, we somehow managed to reach home in record time. Home sweet home.
The one thing I really saw was the breakdown of social decency among my fellow travelers, from stealing hand sanitizer from the toilets, barging past elderly people who needed help and leering at wheelchair passengers like my wife for getting priority treatment.
For the attention of these people, being disabled (temporarily or permanently) is a condition you can't compare with a few hours of queuing. I know cause my mother is disabled, she has to live with it her whole life. Please be compassionate.
Having said that, there were also many from the Whatsapp group who helped selflessly the people who needed it the most. There is hope yet.
Things to watch out for:
Leg 1:
1. Arrive early and account for multiple delays due to queues at the airport.
2. Carry medical certificates, sufficient proof of priority travel and fit-to-travel letters, where possible.
3. At the airport, there is Boots and WhSmith open if you want to buy some provisions.
4. At the gates, please ensure you collect the undertaking forms provided. One per passenger.
5. No need to carry additional printouts apart from the above, such as etickets, undertaking forms etc.
Leg 2:
1. Ensure you carry any specific food that you would need, such as baby food. The food provide on craft are very basic.
2. Carry additional gloves and sanitizers, esp if the ones provided runs out or someone makes off with the sanitizer in the toilet.
3. Staff are supportive and can help with necessary info where they know. But like I mentioned they are mostly in the dark themselves.
4. Above all, don't panic when the information provided isn't what you expected as there are others in the same boat and they will help.
Leg 3:
1. Long walk to the security desk and gate, please ensure that you account for that and there is no need to rush as there was enough time to clear and get to gate.
2. Café available for hot food and drink, if you want to carry on the flight.
Leg 4:
1. Check whether you have been allocated seats together even though your boarding pass says otherwise.
2. Again, carry food if necessary as inflight food is just basic.
Leg 5:
1. Make sure forms are filled to avoid delays.
2. Mark your baggage appropriately so you can easily locate them.
3. All luggage will be sanitized, so will be wet and any paper tags will have washed off.
4. For those needing currency, sim cards and duty free, its available at Kochi airport.
5. Please follow social distancing, the airport authorities have clearly marked making social distancing easy.
Safe Travels.
CLICK TO FOLLOW UKMALAYALEE.COM