Aarya Desai's blog will help OCI cardholders travelling to India from London on Air India repatriation flight
Thursday 18 June 2020 3:41 AM UTC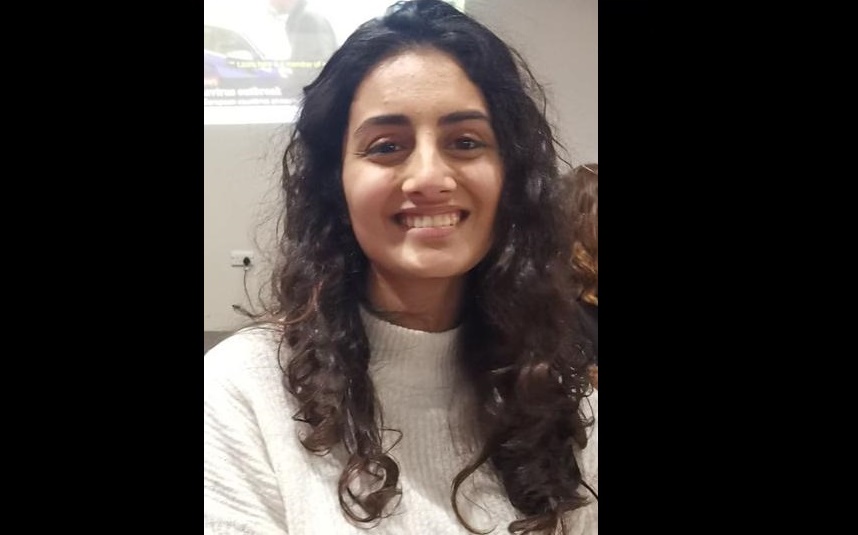 June: 18: Aarya Desai, a student in the UK, was one of those lucky OCI card holders who was able to travel to India by the Air India repatriation flight. Here she has written a blog narrating her experieces prior to the journey while quarantining back home. Read her blog below:
Being an Indian student studying in the U.K., the past few months have been highly stressful taking into account COVID-19. To top off this anxiety, being an OCI holder did not help as the first half of Indian repatriation did not consider us OCI holders.
However, after much noise made on Twitter by us and our families, we finally got to come back home. So this is how my journey from the UK to India went.
I have finally reached India and am now quarantining at a hotel so I thought I would let you all know what my experience throughout my entire journey was from London Heathrow to Mumbai and now Pune.
Starting with a line outside Heathrow, all passengers had to wait their turn to enter the airport in order to start the check in process. Groups of 5-7 were told to go inside at a time, who were then directed to check-out counters.
Since I am an OCI card holder, they asked for not only my passport, but also of course my OCI. Additionally, they also asked for my expired passport which coincides with my OCI issue date.
Furthermore, they asked for proof of my parent(s) being Indian Nationals/OCI card holders, upon which I showed them their respective passport and OCI.
Security was the fastest I have ever experienced it to be, as there were hardly any people at the airport. Throughout all these processes, social distancing was maintained and hand sanitiser pumps (automatic) were located all over Heathrow airport.
After sitting around for about an hour, I headed towards the gate, where they did a thermal screen and stamped our boarding passes if we cleared the check.
Since I was in Business class, our boarding line was separate, and the cabin was also small. If anyone is wondering the baggage allowance for business class: 2 x 32kg check in bags.
However, I am not entirely sure about the allowance for handbags as I had only one which was 7kg. Maybe someone else could help here!
The flight was smooth, where we were given two food boxes: a snack box and a meal box. Furthermore, we were given one big bottle of water and a ziploc bag of tasty dry snacks as well. Also, we were given two forms to fill regarding our health.
Make sure you fill this form on the plane as you will be required to provide it almost immediately after you land in Mumbai.
I was on a flight which went from LHR to DEL and then to BOM, so, I and the others who were continuing to BOM had to remain seated on the plane while some passengers deplaned and a cleaning crew came in to clean their places.
After reaching Mumbai, there was a thermal screen where we had to give the filled form. Immigration and baggage claim after this was very fast and smooth as well.
Lastly, was the process of going OUT of the airport which is the place where I faced trouble. This is because there was too much waiting, no lines, big crowds, and just a whole lot of stress.
Everyone had to "wait on the side until they were called" and were told that a line would not help anyone as they were calling people according to the areas they were heading to.
After waiting for about half an hour, everyone was told to get into lines assigned to their areas, which led to a bit of confusion but it was all sorted. We waited in the line for approximately 1.5 hours.
Since my parents got an e-pass from Pune, I was allowed to travel back to Pune with them upon showing and emailing this e-pass to the officials at the airport.
(For those interested in their friends/family picking them up from the airport, make sure they apply for the e-pass about 3-4 days in advance and attach a medical certificate to show their clean bill of health to the same application form)
I am now at a quarantine hotel, which is pretty good and close to home. We were given a list of hotels to choose from in Pune, and we headed to the hotel after deciding which one it would be.
Here they have taken my passport and OCI, and they have said they will give three meals a day and check my temperature every morning. Furthermore, they also gave me a form which I could choose to fill out if I want to get a COVID-19 test done.
Hope this helps! Everyone flying next have a safe trip back!
CLICK TO FOLLOW UKMALAYALEE.COM