Requirement for Covid negative certificate impractical and impossible for Malayalees stranded in UK: Dr Ajay
Sunday 21 June 2020 3:37 AM UTC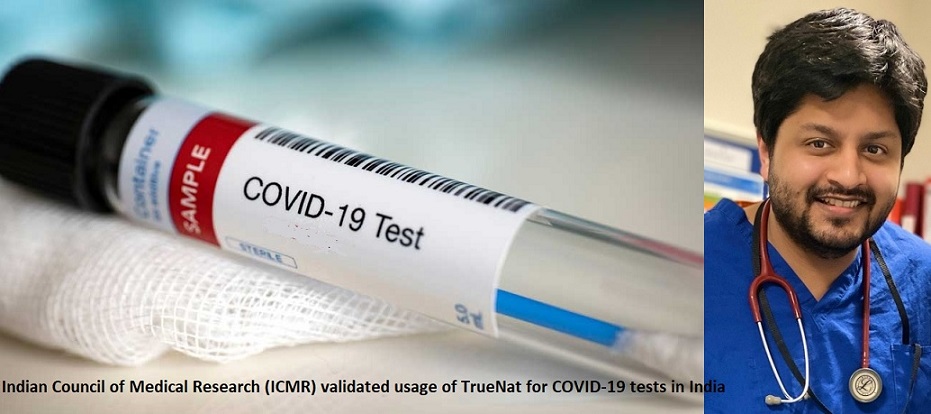 By A Staff Reporter
LONDON June 21: The new Kerala government requirement for a Covid negative certificate will be impractical and impossible for every Malayalees stranded in the UK, says Dr Ajay.
According to Dr Ajay "As per the current covid testing protocol, there are specific guidelines regarding who can be tested. Firstly they have to be symptomatic or has to be a key worker like doctors or nurses.
"Asymptomatic people are not routinely tested. Moreover people can get tested only if they have an NHS (National Health Service) registration. Most passengers to Kerala are Indian citizens who do not have this registration and hence cannot get tested. There may have been instances where people without NHS numbers have had tests done. But it is very difficult".
Reports from Kerala said that the Kerala government is in talks about providing TrueNat testing for expatriates and they are looking for cooperation of airlines and permissions from Indian embassies in the respective countries.
According to Dr Ajay the state government's recommended TrueNat testing is not part of the regular testing routine approved by the UK healthcare system. All these reasons make it impossible for the majority of passengers to have a covid test prior to travel, he informed this website.
Dr Ajay is in the forefront in helping the Malayalees Stranded in UK and utilising all his resources to allay fears about the Covid Negative certificate, which Kerala government has enforced for all international travellers arriving in Kerala.
He has highlighted the below points to the Kerala government officials and media outlets to update them about the situation prevailing in the UK health care system which makes it difficult for those looking to travel to Kerala on the repatriation flights.
Dr Ajay raises a valid point which makes it clear why the Covid negative certificate will not help the Kerala government as the Malayalees who are travelling to Kerala are not reaching direct to Kochi as they will be disembarking in one of the airports in India as there arent any direct flights to Kochi.
Dr Ajay says: "The flights that are scheduled to go from London to Kochi all have transits at Delhi or Mumbai. Therefore these flights, while taking off from London have passengers who will disembark at Mumbai or Delhi.
Since neither the Delhi state government or the Maharashtra state government has made it mandatory for Covid tests to be done for international passengers, these passengers on these flights would not have performed covid tests.
But passengers to Kerala will be on the same flight and will have interaction with other passengers. This itself makes a negative Covid certificate prior to boarding the flight more or less invalid".
Dr Ajay also highlights the plight of those stranded here and asks the authorities to take notice of this and immediately arrange a direct flight to Kochi.
"There has been only two flights so far from UK to Kerala since the travel restrictions were implemented, first on May 19th and the second on June 18th. Both were part of the Vande Bharat Mission and both flights had limited passengers to Kochi as they also carried passengers to Vijayawada and Delhi respectively.
Currently there are three more flights scheduled from London, on June 24, 27 and 30. There are still close to 500 keralites still stranded in UK awaiting repatriation to Kerala. Among the Malayalis that are stranded in the UK, there are pregnant women, elderly people with health issues, families with small children, students etc.
They have been stuck here for more than three months now and their only hope were the flights that are scheduled now. If these flights are cancelled for any reason it will be devastating for all these people who are helpless at present, Dr Ajay concluded.
CLICK TO FOLLOW UKMALAYALEE.COM