Travellers from London to Kochi having to disembark in stopover airports: Kerala High Court reviewing request for direct flights after petitions
Tuesday 30 June 2020 3:04 AM UTC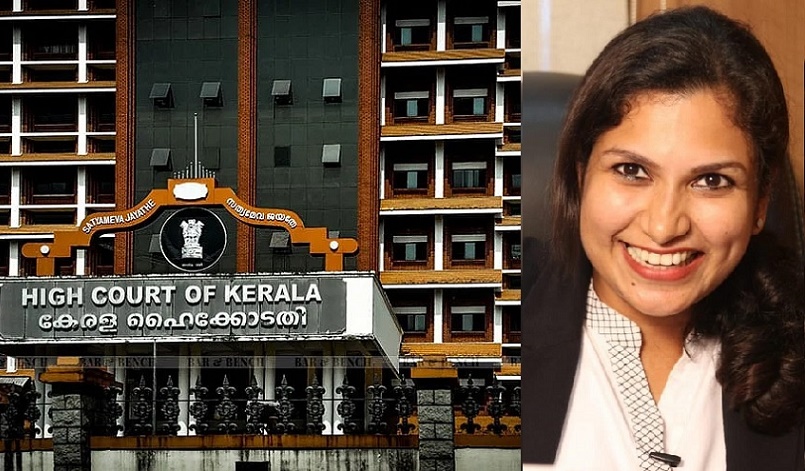 Advocate Anitha Mathai Muthirenthy from Kochi has been helping those relatives in Kerala to take up the matter with the Kerala High Court
By A Staff Reporter
KOCHI June 30: Hundreds of Malayalees are still stranded in the UK unable to secure places on Air India flights through the Vande Bharath Mission. Calls for direct flights from London to Kerala have been increasing day by day due to several passengers unable to go through the hassle of disembarking at a stopover due to health reasons. Majority of the Vande Bharath Mission flights from London to Kochi are having stopovers in one of the domestic airports in India before leaving to Kochi. This has caused huge inconvenience to those travellers.
Many of those Malayalees stranded in UK were also not able to make it to the flights scheduled for Kochi as spaces were taken over by people who would disembark in the domestic stopovers either Delhi or Mumbai. This means majority of those Malayalees are not making it to Kerala although it states that there is a flight to Kochi.
Advocate Anitha Mathai Muthirenthy from Kochi, who is the Advocate for more than twenty Malayalees stranded has been raising this matter with the court. During the hearing on Monday 29th June, Advocate Anita Mathai requested the court to allow either a direct flight from London to Kochi or ask Air India not to disembark those passengers travelling to Kochi for them to continue remain seated in the same flight for it to proceed to Kochi.
Thus the passengers leaving London don't have to change flights.
The Central Government Counsel on instructions submitted before the court yesterday said that they are seriously considering the concern raised by the petitioners through a representation and discussions on it are going on.
Regarding the flights that are scheduled to Kochi having stop overs in other domestic airports, the counsel submitted that no new passengers will be added on to the flights in which the passengers from London travel to Kerala.
However, since there was no clarity gained from the submissions made by the counsel whether the passengers from London have to disembark in the domestic airports and board another plane, the Kerala High Court has asked the Central Government Counsel to reply as to whether the Air India flight on 10th July would allow the passengers from London to Kochi to be able to continue travelling in the same flight without having to disembark at a stopover in one of the other states in India. A final hearing on this will be heard on Wednesday 1st July.
Shaima Ammal from the UK has been liasing with Advocate Anitha and coordinating the whole affair in regards to the direct flight. Advocate Anitha will be in court tomorrow (July 1) looking for the court's help in regards to have those stranded reached Kerala safely through direct flights.
Advocate Anitha Mathai Muthirenthy had done her studies in the UK. After graduating from Bangalore University as the topper in the University for Law bagging five gold medals, she was granted Taught Scholarship by Birmingahm Law school from where she completed her Masters in Law.
She is now practicing in the High Court, Family Court and Criminal Courts in Kerala for more than a decade. During her time in the UK she was involved in community work as being an Executive Member of Gloucestershire Malayalee Association while doing her studies in Birmingham Law School.
A Whatsapp group, titled Malayalees Stranded in UK, started by Anoop Sasidharan and Sanjay Menon have also been helping and providing support to those vulnerable to book tickets to the Vande Bharath Mission flights.
Those who are looking to know further information about further Vande Bharath Mission flights please log in using the link.
https://chat.whatsapp.com/LLckNs8qd5SISUTpZ54wDd
CLICK TO FOLLOW UKMALAYALEE.COM