Legendary singer KS Chithra inspires fellow singers and lift them from the pall of gloom (Exclusive Interview)
Saturday 13 June 2020 5:13 AM UTC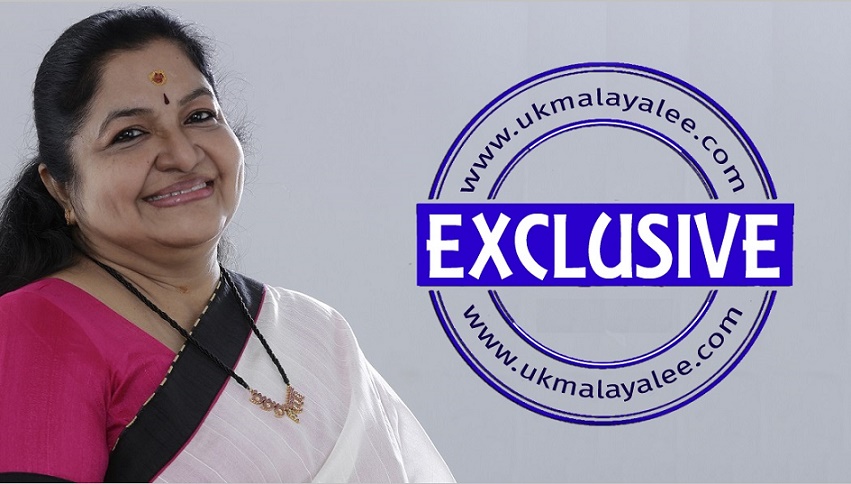 By Balagopal
Unique actions come from legends at times when its desired the most. KS Chithra is known for the magnanimity of her presence on stage where she weaves a magic to transpire her audience into a unknown realm of just music and immerse them into a world of peace and love. Greatness never fails to show up if it's in you as it can't be muted. Diamonds will never stop sparkling.
A pall of gloom set in the world when the Covid-19 pandemic broke out. The world was slowly coming to a standstill. The reality was soon setting in  with institutions including  entertainment industries coming to a halt.
However, legendary singer KS Chithra soon realised that this is not going to be transient and her ingenuity made her aware that this by far is the biggest mountain we have ever had to climb in our lifetime.
She knew that everyone is in this together and therefore we must use this experience to change everything for the better by improving and transforming with the fact that it's crucial for everybody's future.
Her beautiful mind was perturbed with the thoughts of her peers, artistes who live their livelihood through performing cultural art forms and the other vulnerable segments within the society which made her felt disquiet.
Soon these thoughts made her give life to a noble gesture which will be etched in the memory of Keralites all over the world. She chose the song "Lokam Muzhuvan Sukham pakaranay Snehadeepame mizhi thurakkoo", sung by another legendary singer S Janaki from the film "Snehadeepame Mizhi Thurakku".
She gave rhythm and music and put it in the Whatsapp group of musicians where she too is part of. She suggested that her colleagues sing the song from their home and send it back to her. She had an overwhelming response from her colleagues and within a few hours around 23 singers rendered this song from their home sent to her.
The song was beautifully blended together as one song and was uploaded onto her Facebook page which soon touched the chords of thousands all over the world who shared it within no time. This song triggered a wave of activities and created a buzz within the music community and soon it was raining melodies on social media with individuals and organisations going Live.
KS Chithra soon moved on to work with SAMAM (Singers' Association Malayalam Movies), an organisation for playback singers of Malayalam film music industry, to support singers and musicians who have been badly hit by the cancellation of stage and television shows, recordings and other events.
In an exclusive interview with Balagopal, editor of www.ukmalayalee.com, KS Chithra shares about her recent activities during the time of the Covid pandemic.
Do you know that you set off a string of Facebook Lives programs where singers from different countries started to go Live and perform for charity and other purposes?
I never knew that it will take off to such an extent as I only wanted to lift the pall of gloom that dawned on humanity following the Covid pandemic.
However, I am happy to know that I was able to reach out to such a wider audience and also to find that today there are so many Live performances on Facebook and other social media.
I am happy that my colleagues and singers all over the world are keeping the community entertained and also helping them all to keep them engaged and keep them engaged and stay safe and healthy.
Can you please tell us how you have been keeping yourself busy recently?
I was constantly brooding on the thought of those artistes in Kerala who were already affected by the floods in the last two years where they were not able to get to perform to continue with their livelihood.
I dearly wanted to support them and through SAMAM, I was able to offer my support. SAMAM were able to bring on Live around 60 singers in 60 days to perform Live which was to raise funds for the needy. SAMAM is helping out a lot singers and musicians and I am glad that I was too part of it to help out the needy.
In between I was approached by several organisations within India and abroad for whom I supported with whatever I could and these were all to help someone in need. I performed Live for EMPower Foundation, based in the US, who support young girls back in Kerala.
I was also associated with India government's Jayatu Jayatu Bharatam, Vasudhaiva Kutumbakam where where 211 singers from all over India came together for "1 Anthem – One Nation – One Voice".
In between I also sung a song with Arab singer Ahmed Maimany, which was a musical tribute to the home coming expatriates whose contribution was instrumental in the development of our state. I was also able to come across so many talented singers through a Live program organised through DYFI's Facebook page.
I would thank my manager Vinu Nair who was instrumental in helping me with keeping uptodate with the technologies and without him all these would have been impossible.
You were also seen Live on TV with Kerala's Health Minister KK Shailaja and health professionals?
This was one of the most satisfying programmes I could ever get done during the time of the Covid pandemic as I was able to speak to the health professionals which included DMOs, nurses, doctors in the presence of the health minister KK Shailaja.
It was gratifying to at least share my personal thoughts and feelings for them during the times when they were looking after those who are unwell. I always regard the health professionals job to be divine and no words can explain the pains they go through during the times of Covid.
I have also been approached by Tamil Nadu government to do a similar porgram as we did for the Kerala government.
How did Loka Samastha Sukhino Bahvanthu came about?
I wanted the whole humanity to be together as we are all in together in this fight against this common enemy Covid. My desire was to send out a message and a form of support to our government and the community.
Therefore, I asked noted writer Sreekumaran Thampi's wife to write a song at the time of this pandemic and she penned those lyrics which I passed it over to Sharreth who gave the music and then it was rendered by my colleagues SP Balasubramaniam, Sankar Mahadevan, Sharreth and I joined in it too.
Nandana's anniversary too came up in April?
Yes, Nandana's death anniversary was on April 14. I wanted to go to mol's samadhi and due to Covid there were severe restrictions. Tamil Nadu government made arrangements for me to reach the samadhi to pay my respects. I have great regards to the TN government for their kind gesture as they have bestowed on me always.
What are the next projects coming up?
I have several pending albums which I need to finish off. There were discussions on some of the film songs which were in the pipeline stalled due to Covid. I am lucky to have my own studio in Chennai so that I am able to record the songs without having to travel very far.
With social distancing in place it would be difficult times. Do you have any plans to provide guidance to music students online?
I am very much very busy with the existing works and I would look into it. At present I am providing some lessons to Edu Raga Portal based in the US where students come online for music lessons. Not sure I would be able to widen it. But let us see how the world evolves from the Covid pandemic.
How do you see a way forward as we are still in this fight against Covid? What is your message?
I am sure this will too pass. As I said we are all in together in this fight. We have to learn lessons and change the ways on how we live. We will have to follow the WHO guidelines and Kerala is lucky to have one of the best governments in the world who take care of their citizens so dearly during the time of Covid.
Listen to the health professionals and stay safe and healthy. Let us see this as a time for us to seize the initiatives and find advantages in alternatives and this should serve as inspiration in these difficult times.
Balagopal is editor of www.ukmalayalee.com
CLICK TO FOLLOW UKMALAYALEE.COM