Beware of fake airline booking sites: Malayalee gets cheated as his online ticket found invalid at airport
Friday 15 July 2022 7:42 AM UTC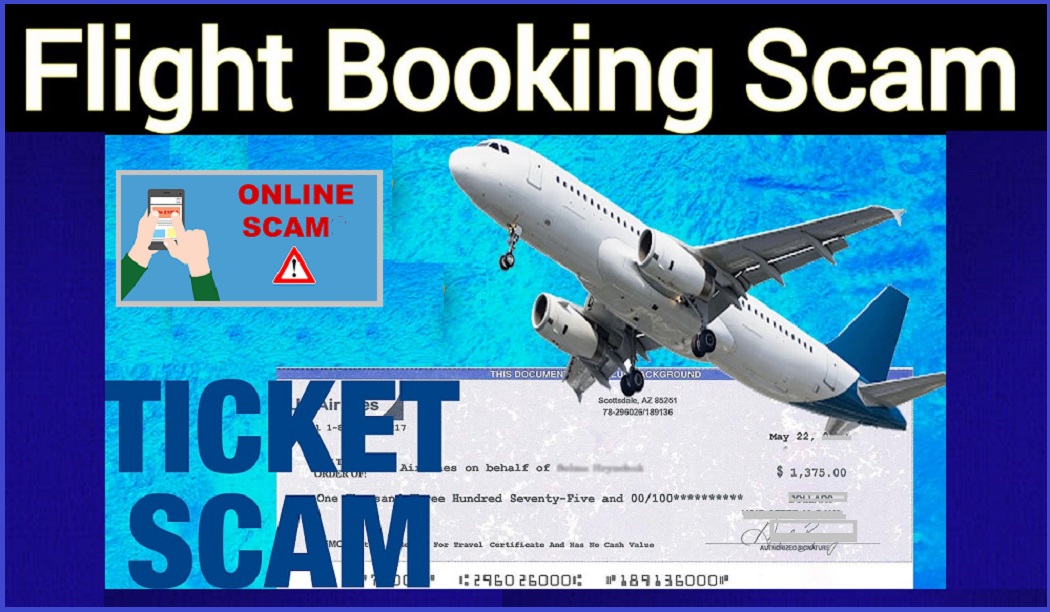 By A Staff Reporter
LONDON July 15: Fraudsters are setting up fake airline booking sites to trick you into buying incredibly low-priced tickets.

Fraudsters are particularly attempting to entice victims who are looking for cheap flights abroad by impersonating online travel agencies such as Booking.com, Expedia, Skyscanner and Priceline.
Victims have reported booking tickets via websites or a "popular" ticket broker, only to discover that after payment via bank transfer or electronic wire transfer, the tickets/booking references received are counterfeit.
A Malayalee from London who bought an online ticket found out later that his the ticket confirmation he received online after buying the ticket was not valid. He then had to buy another fresh ticket to travel to Kerala.
Speaking to this website Sasi Nair of Neil Travels said: If you book an airline ticket, please confirm that the seller has a real physical addresses and phone numbers and make contacts with them prior to buying the tickets.
The said Malayalee bought the tickets online and he never bothered to check the authenticity of the website he was booking from. Some websites are very familiar and known names but then there is the risk of fraudsters using such websites by morphing their pages to sell tickets that are not valid.
Scammers often trick you after booking a flight through a website. Once you pay, the so-called "company" calls you to verify your personal and financial information. A legitimate company would never do this, so it's probably a scammer on the other line.
Authentic confirmation emails always include your ticket information. If it's missing from your confirmation message, you're not dealing with the actual airline. You're looking at a phishing email.
Follow these tips to spot flight and airline scams
Watch out for deals that seem too good to be true
Make sure your confirmation emails include tickets
Be wary of any "confirmation calls." If the person on the other end of the line says they need to double-check your private data, that's a sure sign you're dealing with a scammer.
Typos and sloppy errors are major red flags.
Look for documentation on cancelling or modifying your flights and confirm them before booking.
What to do if you are a victim
If you've paid with a debit/credit card contact the issuer of your card immediately, whether it's a credit or debit card and ask for the fraud department. Tell them when you made the payment and identify it as a fraudulent charge to an illegal scam. See if they will reverse the charge and return your money.
If you've paid with your bank account call your bank immediately after locating the fraudulent charge and ask them to assist you in flagging the transaction and returning your money.
CLICK TO FOLLOW UKMALAYALEE.COM