Keralite students' house in Liverpool visited by enforcement agencies and questioned about study and work
Thursday 23 February 2023 11:13 PM UTC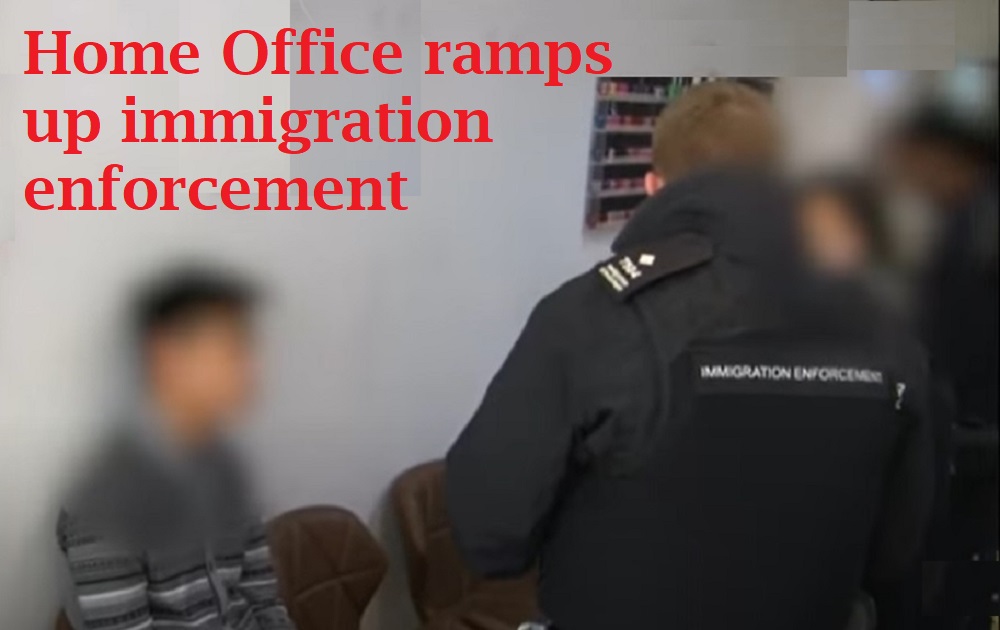 By A Staff Reporter
LIVERPOOL Feb 24: A joint visit between Police and the Gangmasters and Labour Abuse Authority (GLAA) was carried out in the early morning hours of Monday this week in a house in Liverpool which had only Malayalee students.

Four officers, as part of immigration enforcement visits, arrived at their home in a very cordial manner and politely took all the four residents apart and questioned them in detail.
The four students were questioned for more than an hour and were asked to provide them with all details since their arrival in the UK.
The enforcement officers had a Questionnaire which had questions such as when they arrived, what immigration status they hold, what works they did while in the UK, did they have any issues at work, have they been forced to work, have they been affected by poverty, have they been forced to pay any agency fees, what abnk accounts they hold, which properties they stayed before and much more.
Following the questioning the officers left the premises stating that they will get back to them if there were any inconsistencies found in the statement they have given.
The officers also took pictures of the students' documents.
The Home Office has ramped up immigration enforcement activity from last month since the prime minister's pledge to boost raids on illegal working.
In December, Prime Minister Rishi Sunak announced plans to tackle illegal working and immigration, including by hiring 200 new Immigration Enforcement staff and restarting data sharing with banks to ensure those here illegally do not have access to bank accounts.
The increase in enforcement comes as the Home Office establishes the UK's first cross-government ministerial taskforce on immigration enforcement, which will ensure every available power across government is utilised to support law enforcement activity to identify and reduce illegal migrants in the UK, and ensure only those eligible can work, receive benefits or access public services.
It will examine how to protect access to rented accommodation, bank accounts, healthcare, education, driving licences and public funds to only those eligible. The new enforcement taskforce, chaired by the Immigration Minister, will focus in its first meeting on illegal working and how enforcement activity can be maximised, including the rapidly growing gig economy.
Immigration Minister Robert Jenrick said: "Illegal working causes untold harm to our communities, cheating honest workers of employment, putting vulnerable people at risk, and defrauding the public purse.
Our Immigration Enforcement teams are working round the clock to bring those violating our laws to justice. It's our priority to crack down on this crime and empower law enforcement to remove illegal migrants.
With support from our new enforcement taskforce, we will go further and faster to prevent the abuse of our laws and borders and crack down on individuals exploiting the generosity of the UK taxpayer.
Since mid-December, immigration enforcement action has included:
362 arrests – in this timeframe, 92 illegal working civil penalties were also issued with a value of £1.5 million
1,930 police enquiries referred to Immigration Enforcement teams of foreign nationals they arrest for further investigation
a further 58 arrests for immigration offences, with 28 convictions secured since 13 December
151 foreign criminals and immigration offenders being removed on returns charter flights since the Prime Minister's speech as part of the government's commitment to remove those with no right to be in the UK
continued action to prevent illegal and dangerous small boats crossings, with 3 individuals arrested for piloting a small boat across the Channel under section 25 of the Nationality and Borders Act
2 pilots of small boats being convicted under section 24 of the Act with aggravating factors
CLICK TO FOLLOW UKMALAYALEE.COM