Become member of The Empower Foundation and play a role to empower the destitute women of Kerala
Tuesday 21 February 2023 8:56 PM UTC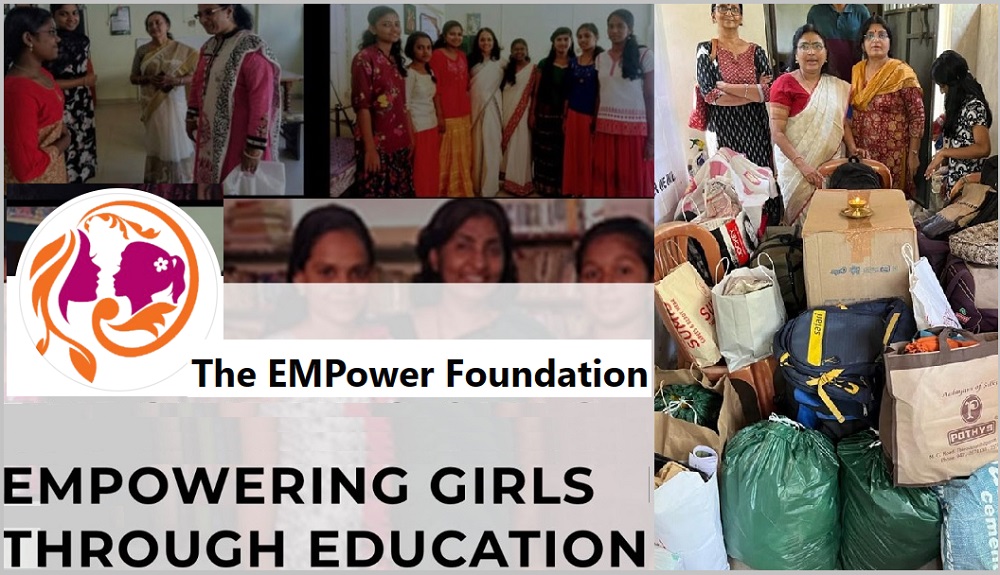 LONDON Feb 21: The Empower Foundation or TEF (TEF) is an organisation started by a group of Malayalee women to help the underprivileged women of Kerala by contributing a share of their savings through sponsorship, giving priority to the educational needs of the underprivileged in Kerala.

TEF has recenthly joined hands with a helping hand to a family of two who were part of the foundation's collective during the tragic tragedy last month.
Rajeev (Vaikom and Kulasekara Mangalam), the father of two sisters studying in BSc second year and plus one, who are members of the TEF family, set their house on fire under the influence of alcohol. Their younger brother is studying in class 9. There were no children's study materials, clothing, or household items left in the house following their father's arson attack. Under the care of the good locals, they stood firm in times of distress.
"We will do it together. TEF's idea is Together We Can Together We Will. With the goal that we will come together as if it were many drops of water, every member behind it, led by a group of women named TEF, who carry out the task of empowering children to shape their future by providing them with the support system they need, thereby enabling them to stand on their own feet, will hold them together in such a situation.
The foundation was in constant touch with the family directly. TEF undertook the arduous task of securing clothes, documents, household items, etc. available to that mother and children.
A fundraising was conducted with the cooperation of the members and a good amount was transferred to the bank accounts of the mother and daughters.
Devi, Geetha and Sandhya, the mentors in Thiruvananthapuram from TEF, visited the children and the family at Vaikom on 19th February 2023 and handed over the materials collected for them to the family. TEF was also able to console the two girls by giving them personal and emotional love and support.
Email for more information ourshakthi@gmail.com
Website Our Shakthi Charity
CLICK TO FOLLOW UKMALAYALEE.COM