Mariyalayam Munroe Island Residency in Kollam to offer perfect setting to explore Mundrothuruthu
Wednesday 6 April 2022 8:13 PM UTC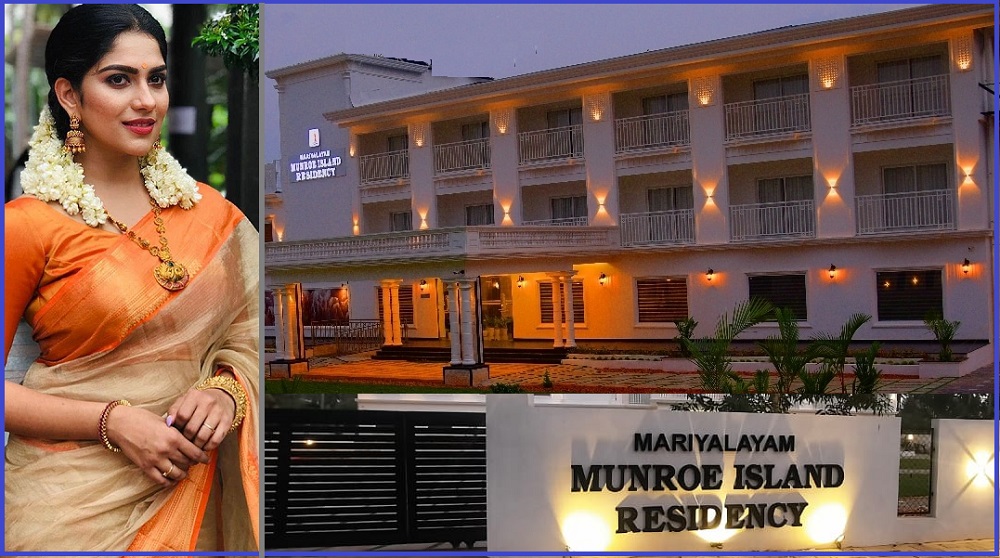 By A Staff Reporter
Mundrothuruthu (Kollam) April 7: Munroe Island or Mundrothuruthu is an inland island group located at the confluence of Ashtamudi Lake and the Kallada River, in Kollam district of Kerala in south India. Munroe Island is becoming an upcoming tourist destination which is now much sought after by tourists.

Mundrothuruthu is a group of eight small islets comprising a total area of about 13.4 km. There is plenty for a tourist visiting Mundrothuruthu to explore and having a perfect stay over is very much essential to savour the beauty of this emerald isle.
The opening of the Mariyalayam Munroe Island Residency on 10th April is to offer the perfect setting to enjoy Mundrothuruthu.
Mariyalayam Munroe Island Residency will be a total package for a tourist. Tasting Kerala food will always be the highlight for any discerning tourist who is set to explore the cuisine of 'nadan' Kerala food. Mariyalayam Munroe Island Residency's Oyster Shots Restaurant will leave your taste buds with the real Keralan spice.
The Residency will support the tourist staying to explore the island backwaters by guiding them to walks and cycling and also arranging canoe tours through the canals.
The Residency will also offer businesses a perfect setting for them to hold conferences and office parties,
The island village is a tourism destination where one can see the coir retting process, coir weaving, fishing, prawns feeding, migratory bird watch, narrow canals and waterways, coconut farms on the lake shore, lagoons, mangrove plants and the beautiful tiny islands of Pathupara.
Kallada Boat Race, which is one of the famous boat races in Kerala, is at Karuvathrakadavu- Muthiraparambu nettayam in Munroe Island.
Boat is still the best mode of transport to go around the island. The island is accessible by road, rail and inland water navigation, is about 25 kilometres (16 miles) from Kollam by road.
The grand opening celebration of Mariyalayam Munroe Island Residency will be held on 10th April at 4pm. The event will be attended by dignitaries.
The presidential address will be delivered by Kovoor Kunjumon MLA, the hotel inauguration will be done by Malayalam film artiste Swasika.
Inauguration of Oyster Shots Restaurant will be by former minister Shibu Baby John, inauguration of The Ocean Black Conference Hall will be by R Anita, vice-president, Munroe Island Grama Panchayath, the inauguration of Club Calamari Recreation Centre will be by B Jayachandran, member of Chittumala Block Panchayath, inauguration of Blue Whale Speciality Restaurant will be by D Suresh Attupurathu, member of Munroe Island Grama Panchayath and inauguration of the Board Room will be by Prasannakumar VS , member Munroe Island Grama Panchayath.
The venture is a dream project of Sebastian Aloysius and Viji Sebastian of Mariyalayam Group of Companies.
The inauguration ceremony will be followed by Band Six Thirty.
For further details or to know more about Munroe Residency contact 04742542312, 04742542313 or email info@munroeresidency.in
Mariyalayam Munroe Island Residency is located at Ward-X, Pattamthuruth P.O, Munrothuruth, Kollam District, 691601
CLICK TO FOLLOW UKMALAYALEE.COM