Keralite nurse honoured for excellence in nursing care at Medway Hospital in Kent on Nurses Day
Friday 13 May 2022 6:43 AM UTC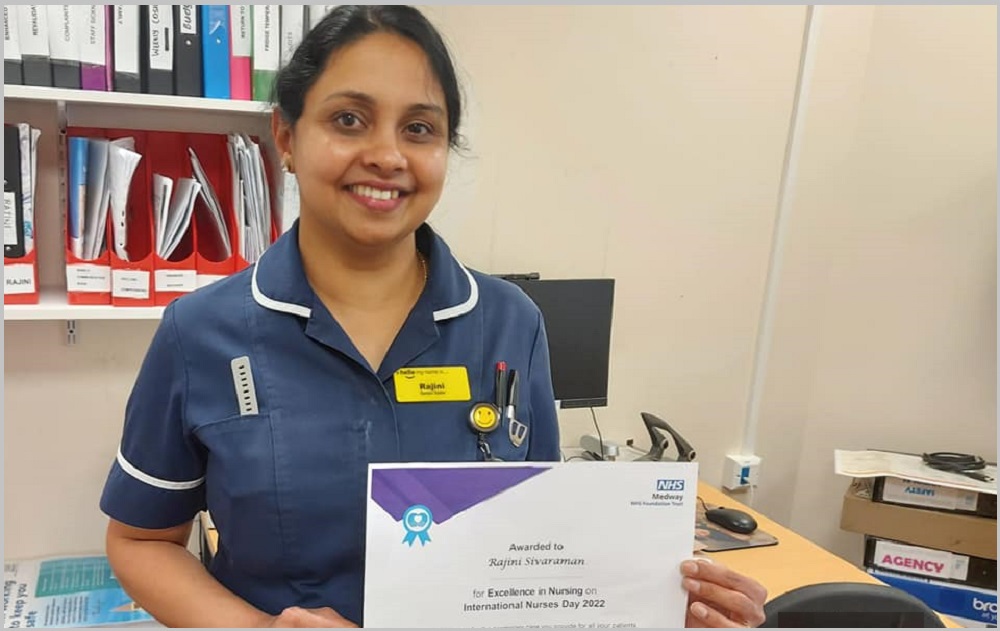 By A Staff Reporter
GILLINGHAM (Kent) May 13: International Nurses Day is celebrated around the world every May 12, the anniversary of Florence Nightingale's birth. NHS Trusts across the UK too celebrated the day with holding activities and honouring the noble work carried out by medical staff.

A Keralite nurse Rajini Sivaraman from Medway Maritime Hospital in Kent was honoured for her dedication and hard work.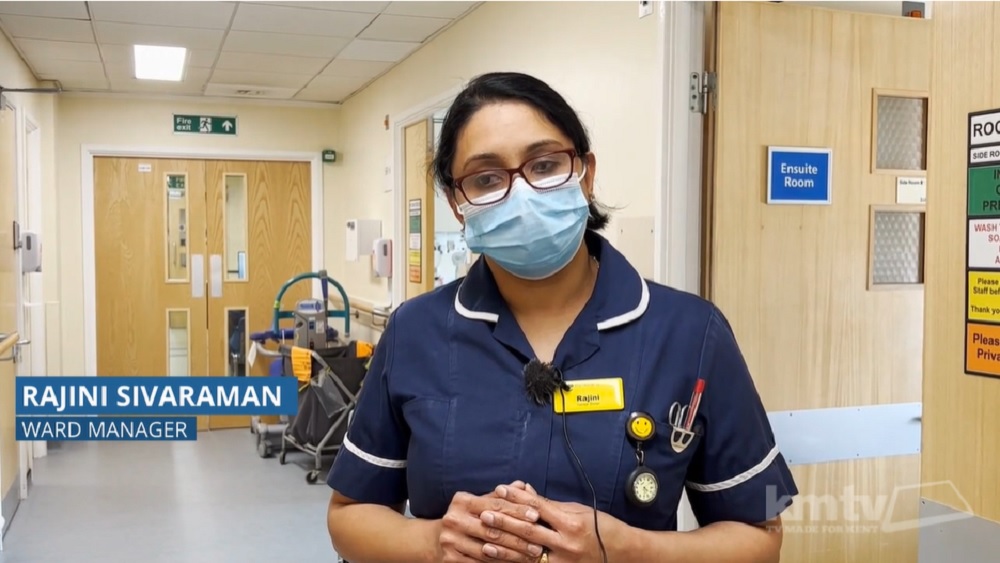 Rajini Sivaraman, a nurse, senior sister, ward manager at Medway Maritime Hospital was honoured with a certificate of appreciation from the Trust's chief executive Dr George Findlay, Chief Nursing officer Evonne Hunt and Divisional Director of Nursing Dan West.
A prominent local media Kent Messenger featured Rajini with a reporter from the newspaper shadowing her the whole day to feel the heat and stress felt by medical staff on a typical day at her ward.
Rajini is responsible for the Victory Ward of Medway Maritime Hospital where patients are transferred from emergency wards and where they go to recover from operations.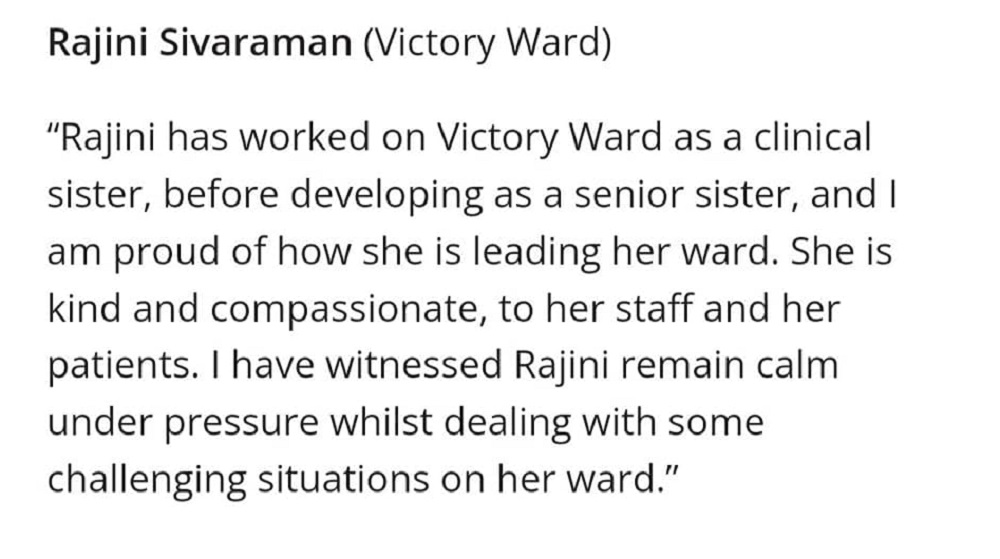 According to Kent Messenger, "among almost 4,000 members of staff, Rajini has made her name known since joining the hospital, as her team of 25 nurses and 18 daily patients respect her work".  This is reflected in the report on Kent Messenger which captures Rajini's work schedule at the hospital.
Rajini's husband Rakesh Nair also works as a nurse at Medway Maritime Hospital and has two children aged 10 and 15. Rajini is from Thrissur and Rakesh is from Nilambur. The family are settled in Gillingham in Kent.
CLICK TO FOLLOW UKMALAYALEE.COM