Jobseekers & Graduates: Dont miss this Podcast from one of the most high-profile recruiters in London
Sunday 7 March 2021 7:46 PM UTC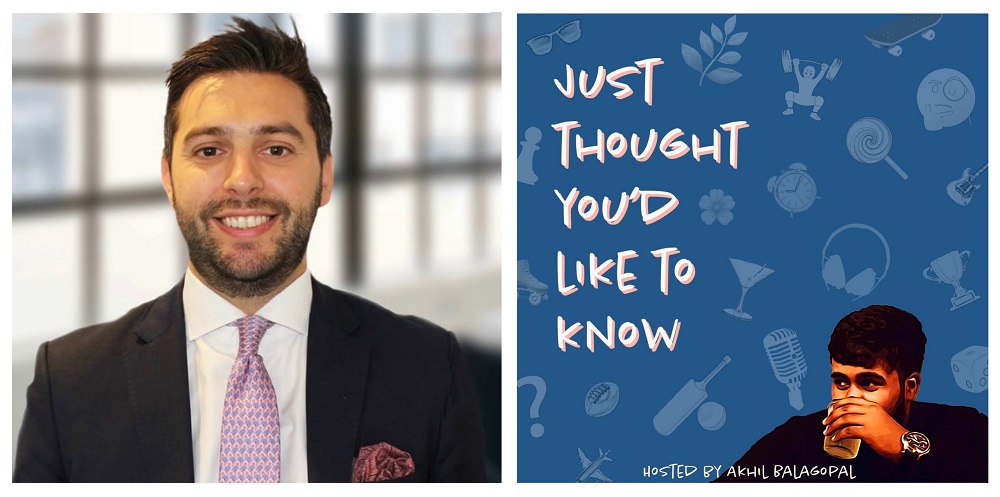 By A Staff Reporter
LONDON March 8: Finding a job during the present social climate following the pandemic is challenging. Here is an opportunity for those job seekers to listen from one of the most high-profile recruiters in London.

Hosted by Akhil Balagopal, the JTYLK (Just Thought You'd Like to Know) Podcast speaks to Rob Hanna, founder & managing director of KC Partners, a global recruitment agency based in London.
In the Podcast Rob offers his advice for current graduates on how to stand out in a competitive environment and to dispel myths surrounding recruitment agencies.
With years of experience in the recruitment industry, Rob has built a strong reputation as being the driving force between linking the right opportunities for legal candidates and delivering on challenging vacancies for clients.
As well, Rob is the host of the Legally Speaking Podcast, boasting over 90 episodes with international professionals from all fields sharing their aims and knowledge.
Listen to the Podcast Below
To Listen Podcast on Other Platforms Click on Links Below
The JTYLK Podcast will be bringing you conversations with different influential guests as they share their thoughts and expertise on the respective topic.
Click and Like "Just Thought You'd Like to Know" Facebook page to follow https://www.facebook.com/JTYLKPodcast
CLICK TO FOLLOW UKMALAYALEE.COM