Air India launches three direct flight from Kochi to Gatwick: Launches new routes to London (View Schedule)
Saturday 14 January 2023 3:25 PM UTC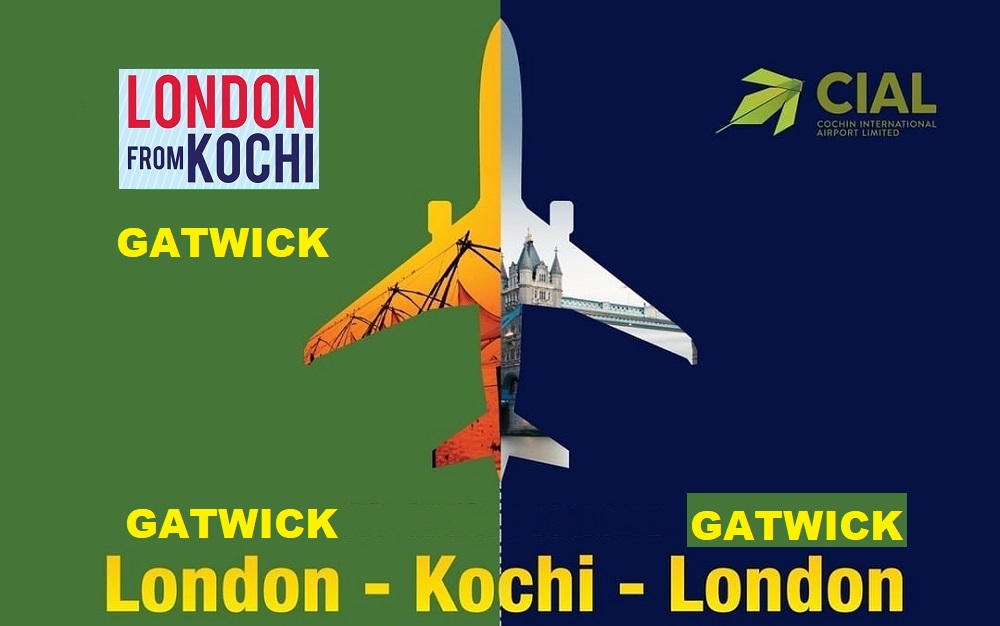 LONDON Jan 12: Air India has announed today the laucnh of twelve weekly flights to Gatwick airport and five additional services to Heathrow airport.

The newly launched flights will operate thrice a week from Amritsar, Ahemdabad, Goad and Kochi to Gatwick, said a statement.
Air India is the only schedueld airline to offer direct services to Gatwick which is UK's second largest airport.
CLICK TO FOLLOW UKMALAYALEE.COM