India may be added to Amber list during travel review this week with no quarantine for those vaccinated
Monday 2 August 2021 8:31 AM UTC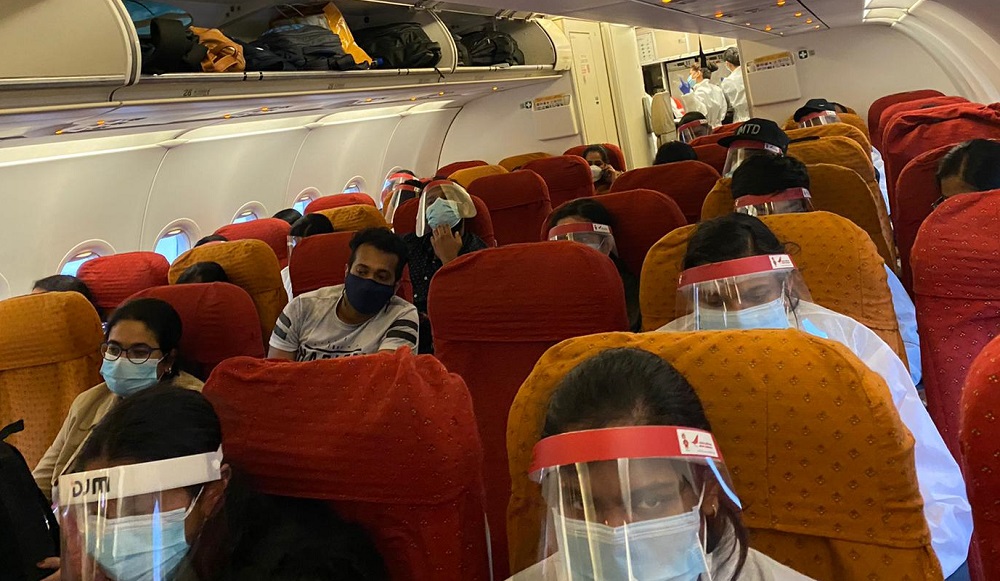 LONDON Aug 2: There are hopes India could be added to the amber list during the UK government travel review likely to take place on Wednesday 4 or Thursday 5 August. Being on the amber list means fully vaccinated travellers returning to the UK do not have to self-isolate for 10 days.

Fully vaccinated arrivals from the US and European Union are now allowed into the UK without quarantining.
Arrivals from those countries in Amber list, who are not fully vaccinated will need to quarantine for a period of 10 days and take a pre-departure test, as well as a PCR test on day two and day eight. There will be the option to take an additional test on day five to end self-isolation early. However, fully vaccinated people do not need to quarantine, but must still take the day two test.
According to reports on inews.co.uk, India could be placed on the "amber watchlist" if it is removed from the red list. Countries on the watchlist could move from amber to red at short notice.
According to 'The Sunday Times', UK Chancellor of the Exchequer Rishi Sunak has warned that Britain's border rules are damaging the economy and tourism, ahead of a ministerial meeting planned for Thursday to confirm the traffic light system upgrade for international travel.
India remains on the red list, which means an effective ban on travel and compulsory 10-day hotel quarantine for returning British residents, and there are widespread hopes within the diaspora of that status easing up to amber in this week's review.
"Mr. Rishi has called time on the travel restrictions," a source familiar with the letter to Johnson was quoted as saying by the newspaper.
In the letter, Mr. Sunak has reportedly warned that the UK border policy was "out of step with our international competitors" and that the restrictions were having a damaging effect on jobs.
The Thursday's meeting will decide what level of restrictions holidaymakers will face, with millions eager to know whether they will have to undergo COVID-19 tests or isolation if they travel to popular European holiday destinations around this time of the year, such as France, Italy and Spain.
"Mr. Rishi and the PM are concerned that we have got the benefit from vaccinating so many people and yet we are an outlier in terms of how draconian we are about travel," a senior government source told the newspaper.
Ministers will review key coronavirus infection data from the UK's Joint Biosecurity Centre (JBC) in the next few days ahead of Thursday's review.
There are also reports about the possibility of the Delta variant being reclassified from a variant of concern (VOC), given that it is now the UK's dominant strain.
The change in status would release more countries from tight travel controls, which could include India where the Delta variant was first identified.
The decisions on where countries fall in the traffic light system are based on data analysed by the Joint Biosecurity Centre (JBC), which is part of the UK Health Security Agency.
CLICK TO FOLLOW UKMALAYALEE.COM